The restoration of Hangar One at NASA Ames Research Center and Moffett Field in Mountain View has officially begun, a project that has been in the works for decades. Google's Planetary Ventures unit is in charge of bringing the gigantic structure, which was built in 1933 by the U.S. Navy, back to its former glory. The cleanup of toxic materials and the remediation of other environmental concerns has been going on since the 1980s and they finally appear to be complete. Now, giant tarps covering the bones of the structure can be seen which is signaling the start of the massive restoration endeavor.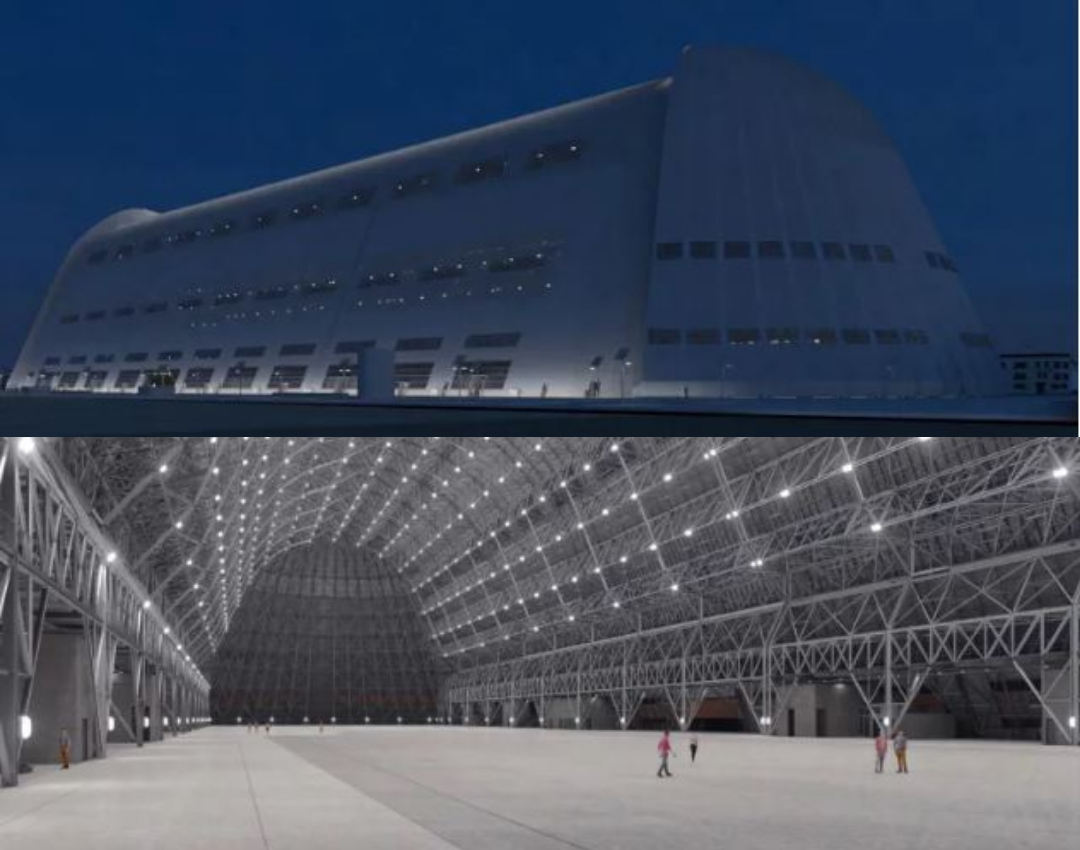 Hangar One Completion Rendering. | Rendering via NASA Ames Research Center
"It's exciting. We have been waiting a long time for this. It will take quite a while for this to get done. But it's a big building. It is one of the largest free-standing buildings in the world. In some ways, it is a direct link to the technological development that has occurred," Lenny Siegel with the Save Hangar One Committee told the Mercury News.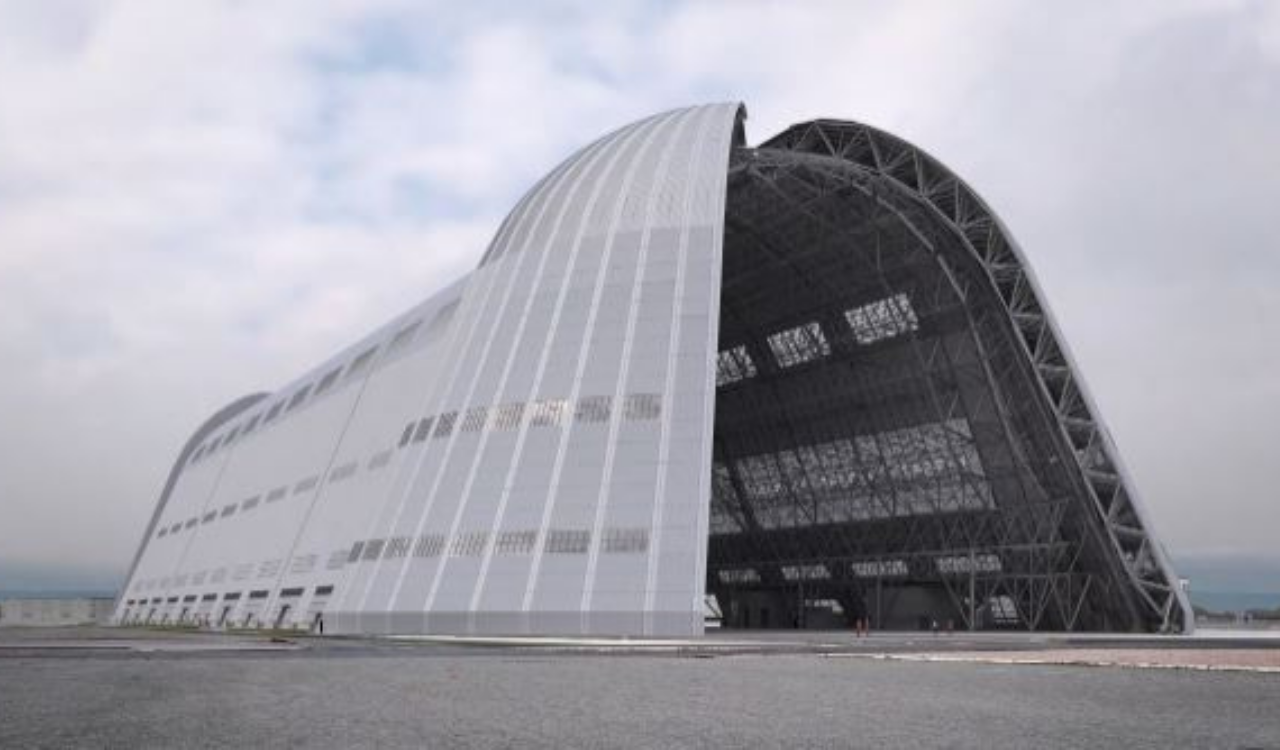 Hangar One Completion Rendering. | Rendering via NASA Ames Research Center

Google is leasing the entire Moffett Field site, including Hangar One, from NASA for the next 60 years, but neither Google nor NASA is telling us what exactly Hangar One will be used for once all the work is complete. There is widespread speculation that Google's Planetary Ventures division will use the 1,000-acre site to develop new spacecraft, drones, robots, and balloons that deliver internet service.
"I'm thrilled that restoration of Hangar One will finally begin. Our community has worked for years to save this historic landmark that defines the landscape of the South Bay region and Silicon Valley. This American icon is also one of the largest freestanding structures in the country," U.S. Rep. Anna Eshoo who represents Mountain View and other parts of Silicon Valley said in a statement to the Mercury News.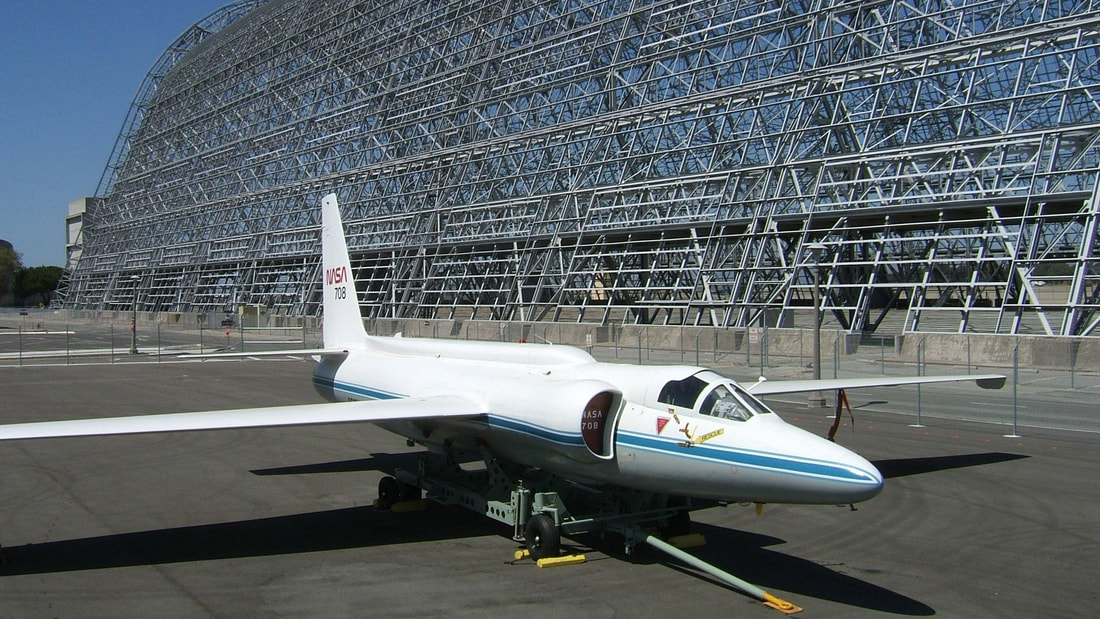 Photo Credit: MOFFETT FIELD HISTORICAL SOCIETY MUSEUM
Hanger One, which has about eight acres of space inside, was originally used by the U.S. Navy to store the rigid airship U.S.S. Macon which ended up crashing into the ocean near Big Sur a couple of years after it was built. After that, it became a massive base for air transport operations for the Navy. The skeleton of the building has been exposed since 2011 after the Navy removed the exterior panels which were said to be loaded with hazardous contaminants.
It's unclear how long it will take for Google's renovations to be complete, but given the sheer size of Hangar One, it is expected to take several years. It should be pretty easy for people who live and work nearby to keep tabs on the project as the exterior covering takes shape. "This is one of the key historical emblems of Silicon Valley. Most of us in this area drive or bike past Hangar One several times a week, so we really notice it," Seigal told the Mercury News.