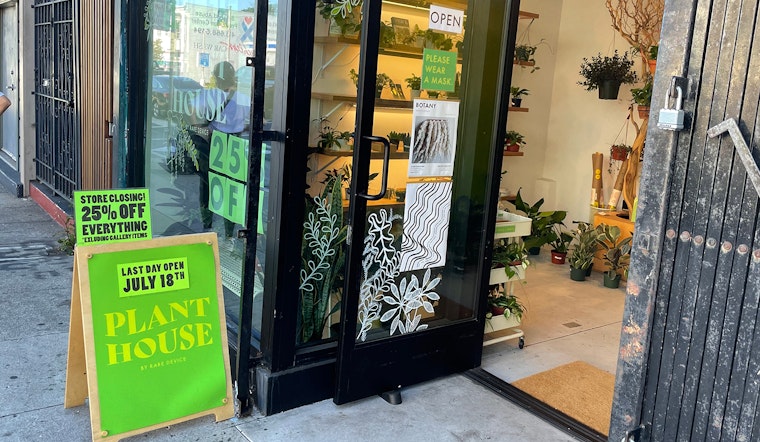 Published on July 15, 2022
Plants by Rare Device (505 Divisadero), the plant store that opened in November 2021 as Plant House by Rare Device, is closing on Monday, July 18, after just eight months in business.
"We have loved creating this beautiful space for plant lovers," says Rare Device owner Giselle Gyalzen, in a statement. "As the world continues to change, we made the decision to close this store to continue down the paths we have been on, and to support the longevity and success of our heart and soul, the mission of Rare Device."
Gyalzen adds, "My team and I built something beautiful in the plant store. We love it, the space and the people in it. I know many hearts will feel this loss deeply, including my own."
A clearance sale, with 25% off everything in the store, is going on this weekend.
Gyalzen and her husband Phurba bought Rare Device (600 Divisadero) from its original owners in 2011. A 2014 expansion to Noe Valley proved short-lived, and that store closed in 2019. Rare Device offers gifts, cards, art, housewares, plants, ceramics, and more, but the plant store was intended to expand the plant business in what was the former San Franpsycho space across the street and down a block.
"Our mission has always been to bring artists to the forefront by finding and showcasing creative people and makers, and to foster community through art," Gyalzen says. "We will continue to showcase both familiar and new products at the Rare Device storefront and online, and we are excited to dive deeper into the other parts of the exciting future we have planned. We want to thank our neighbors and customers for their support of the plant store."