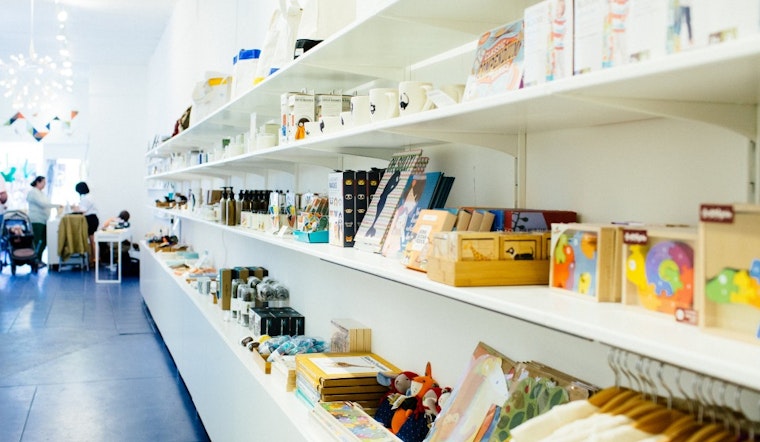 Published on July 26, 2014
We said
we'd let you know
when Rare Device opened in Noe Valley, and it has! On July 11th they announced the opening of their latest iconic yellow door
via Twitter
.
The new shop is located at 4071 24th Street, between Castro and Noe.
When asked why she decided on Noe Valley as her second location, owner Giselle Gyalzen
stated
 on the company's blog that "we've always liked this neighborhood and we think we can bring something unique to the street and community as a whole. We also live nearby and frequent 24th Street to eat and do our shopping so we have a special fondness for it."
The store will have a slightly different array of objects than its Divisadero counterpart, with a few new vendors to mix things up. 
If you love a good before and after,
check out photos
of the space as they gutted it and made it their own. 
The new store's hours are 11am - 7pm on weekdays, and 10am - 6pm on weekends. An opening party will be held at the Noe Valley location on August 2nd. Stay tuned to their
Facebook
and
Twitter
for more details as they become available. 
In Rare Device Divisadero news, the shop's 
next art opening
will feature the work of Aleksandra Zee. Using found materials such as wood and metal, each piece is created with the space in mind. Called "Sea Salt", her Rare Device show references her time spent along the coast. 
The opening will be held on Friday, August 8th from 6-8pm, with an array of refreshments available. The show will run until August 31st.