Published on September 13, 2022
Mission District residents know that the corner of 24th and Mission Street BART plaza area has turned into an illegal vending bazaar over the course of 2022. Supervisor Hillary Ronen hoped to crack down on this phenomenon with a vendor permitting system, though that took many months to take effect. And in the meanwhile, the resale of stolen items continued unabated, unsightly fences were put up all over the plaza, and protesters ripped the fences down not long after.
On Monday, we learned the permit enforcement was about to kick in. Anyone vending without a permit would be asked to move along, and if they didn't, their items would be confiscated. It all sounds nice in theory, but could this new policy hamper an out-of-control street vending problem that had become intractable?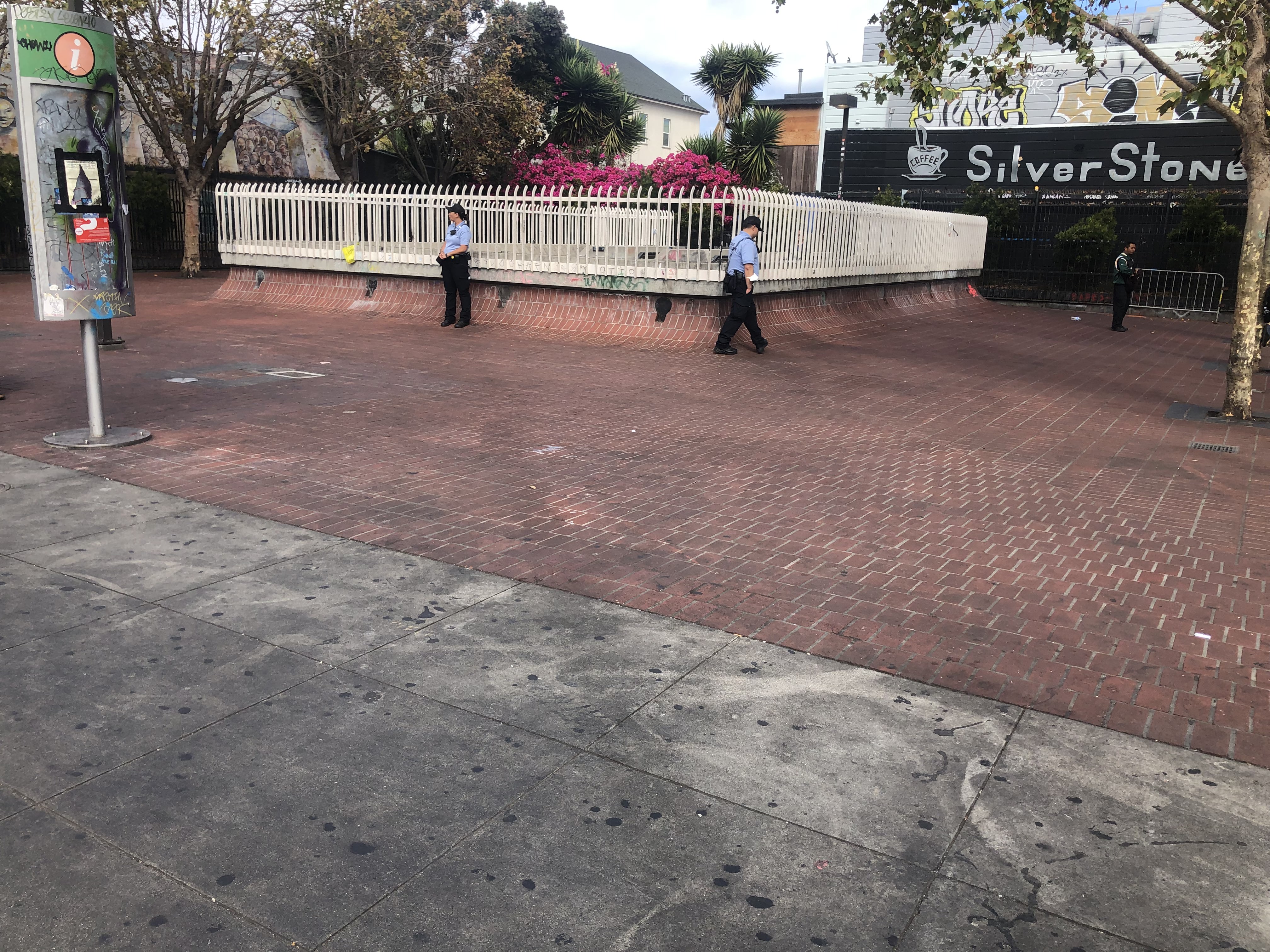 Image: Joe Kukura, Hoodline
Folks, the corner of 24th and Mission has not looked this clean and orderly in at least nine months. On Tuesday afternoon, the first day of permit enforcement, the sidewalk and plaza had completely returned to normalcy, with plenty of walking room, and a small smattering of SFPD and law enforcement presence.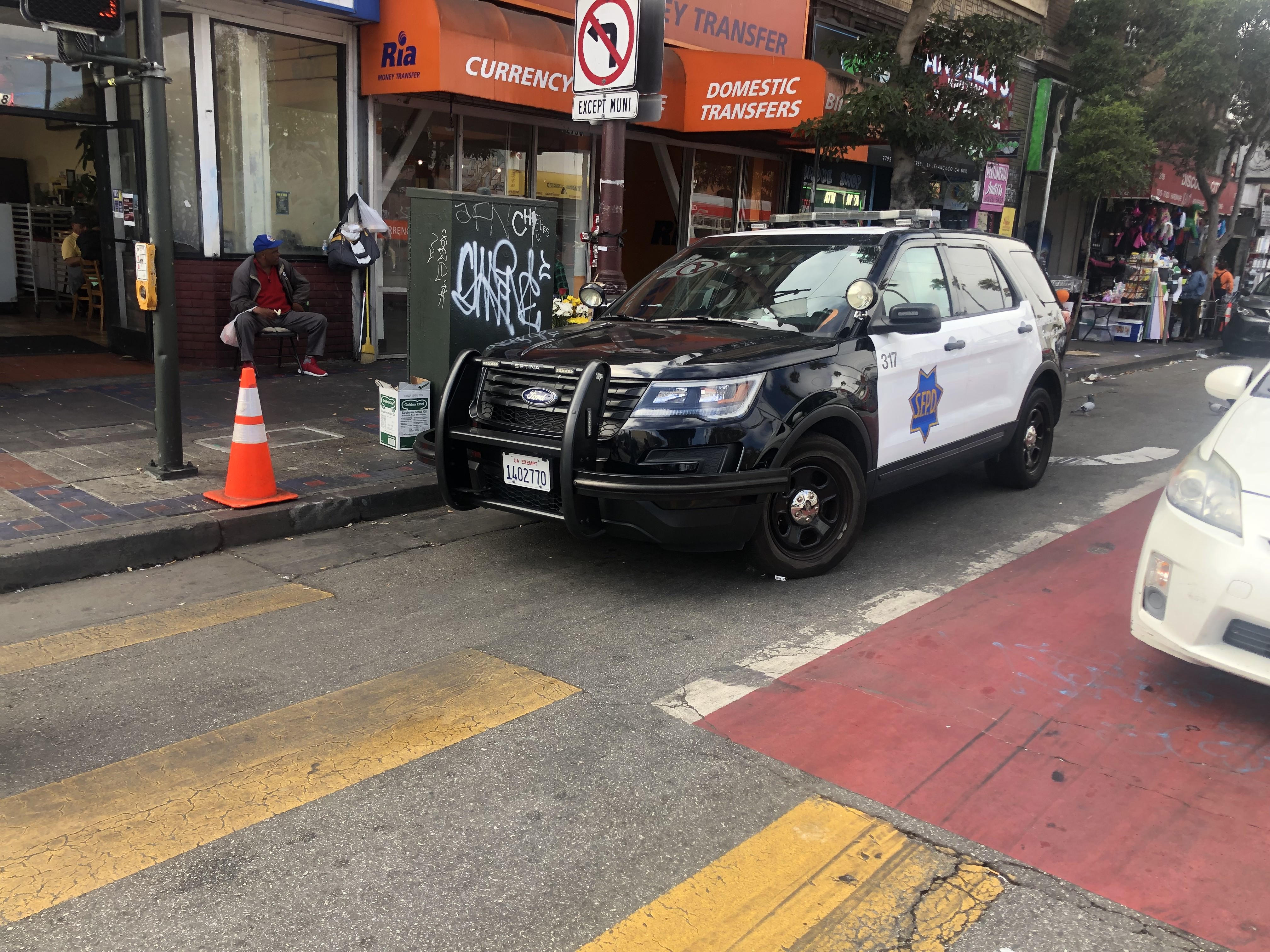 Image: Joe Kukura, Hoodline
BART police held court at the northeast corner of 24th and Mission Streets, and two SFPD vans were parked close by.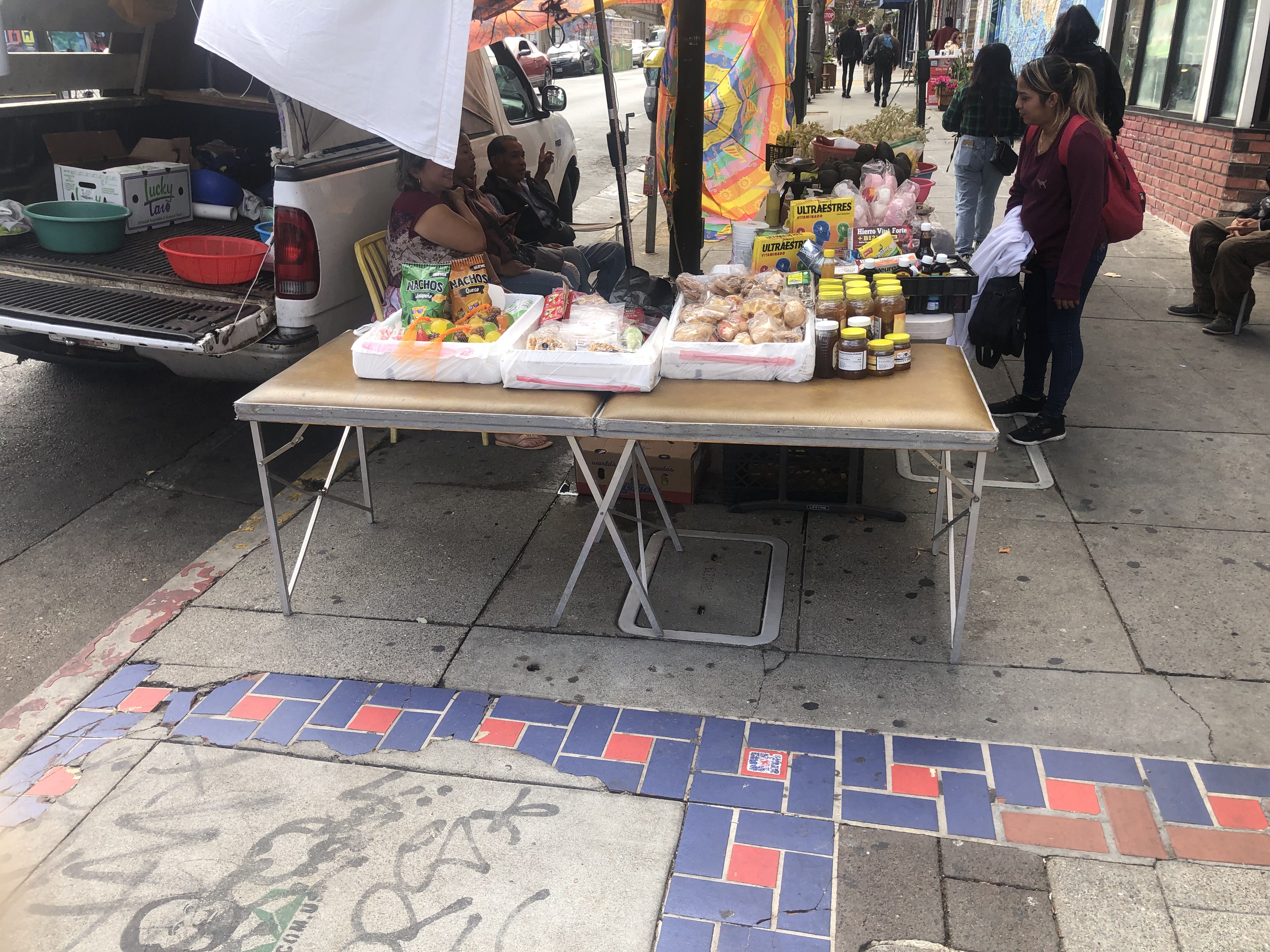 Image: Joe Kukura, Hoodline
And there were only four vendors out there Tuesday afternoon, but they were all the kinds of candidates that were perfect applicants for the licensed vendor system in the Mission District; people selling fresh flowers, aguas frescas, hand-jarred honey and produce, and hand-made leather goods like moccasins.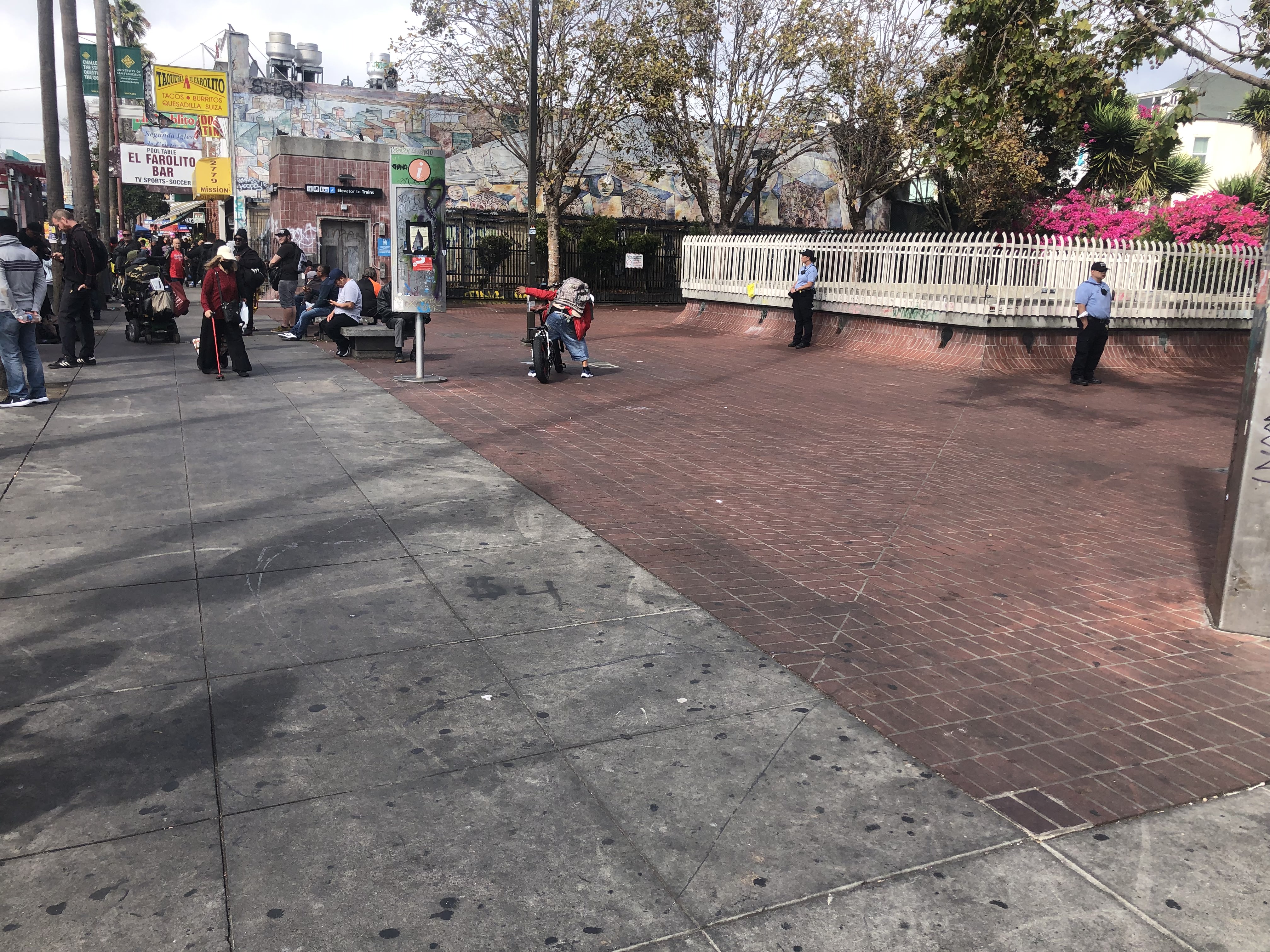 Image: Joe Kukura, Hoodline
It's only one day, and a Tuesday at that. Saturday and Sundays are the far busier vending days, and will be a much sterner test for this permitting system. But on its first day, the new permitting system produced remarkably good and noticeable results. And even one good day feels like a success story for a corner that hasn't even had one good day in many, many months.