A former gay bathhouse just west of downtown San Jose has been transformed into a unique and airy office development that is equipped to handle post-pandemic work concerns. The property at 1010 The Alameda used to be the home of the Watergarden bathhouse, which closed during the height of the pandemic in July 2020 after 43 years in business. The property, which is a few blocks from Diridon Station and the site of Google's massive proposed Downtown West neighborhood, has now been turned into a modern office development that contains multiple buildings and big outdoor work areas.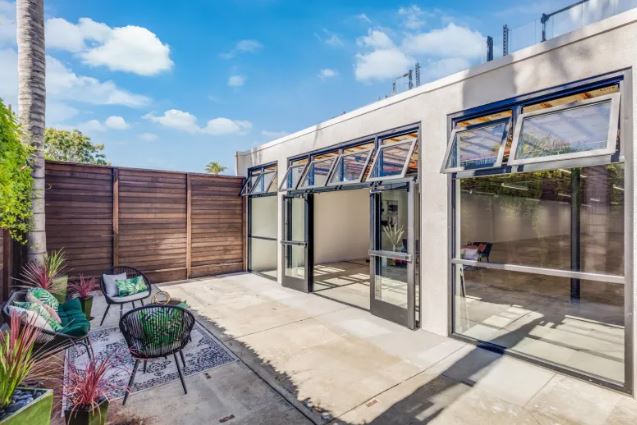 Rendering Credit: Briggs Development

San Jose-based real estate firm Briggs Development is the company behind the transformation. It paid $4 million to buy the property in March 2021. "Briggs Development is excited to activate this property in the center of The Alameda district and make it available for a new, forward-thinking occupier. 1010 The Alameda is a unique property in San Jose, which offers a healthy, indoor-outdoor work environment," Briggs Development president Jeffrey Rogers told the Mercury News.
The office development is meant to adapt well if another COVID outbreak happens to bring back social distancing concerns. All the buildings are connected to a big outdoor area that has workspaces. Renderings from Briggs Development show that the company has paid special attention to ventilation, which should help limit the transmission of airborne diseases.

Rendering Credit: Briggs Development
The buildings are loaded with windows and large doorways. There also appear to be some smaller, individual offices that will provide extra space in case workers need to spread out.
"The pandemic has forever changed the way people look at the spaces where they work. This building renovation symbolizes a dynamic post-COVID-19 indoor/outdoor office space model that is here to stay," Rogers said.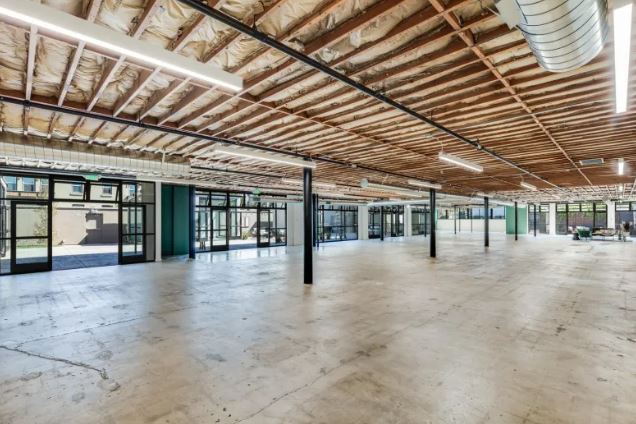 Rendering Credit: Briggs Development
The developers believe that the unique, safety-minded amenities, along with the centralized location, are likely to get attention from potential tenants. "This building is going to be occupied. This is a strong stretch of The Alameda. There is a strong history of owner occupancy here. This is the best piece of The Alameda. It is in the shadow of what Google is doing with Downtown West," Mark Ritchie of Ritchie Commercial, which arranged the sale of the property, told the Mercury News. The search is now underway for a company that wants to lease the space, but so far, there's no word on which ones may be in the running.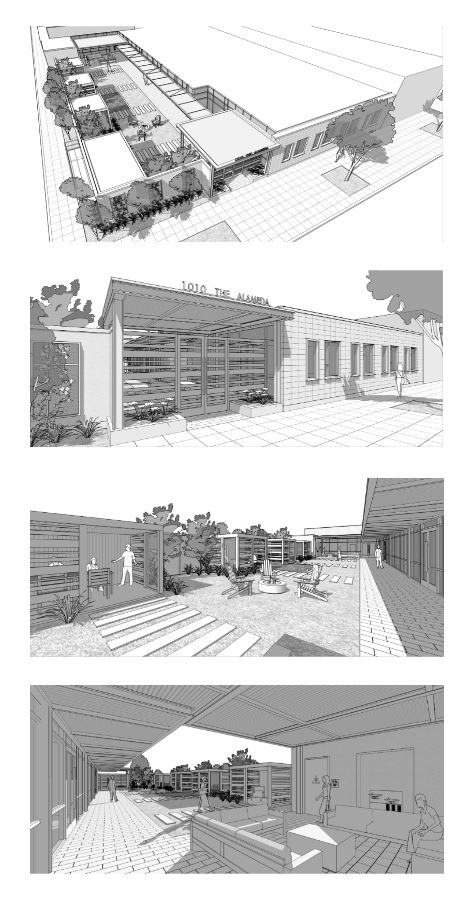 Rendering Credit: Briggs Development