Santa Clara County is going rogue when it comes to counting its homeless residents. The county just conducted its federally mandated "point-in-time" homeless census, which is typically conducted every two years, out of sync with every other Bay Area county. The pandemic delayed the 2021 count until 2022, and instead of doing another count this year for 2023, every Bay Area county except one opted to avoid conducting the count two years in a row, deciding to wait until 2024 for the next one. Santa Clara County was the only county to go ahead with its count for 2023. As the schedule looks now, all other counties will do counts in 2024, 2026, 2028, etc., while Santa Clara County will now hold its counts in odd-numbered years as it did pre-pandemic.
"It's unfortunate. The big negative on that is that you can't compare how counties are doing," says Jennifer Friedenbach with Coalition on Homelessness, speaking to the Mercury News. "The reason that it's important to be able to compare in a regional area is because there's a variety of different policies at play, and it's a good tool to see if investments are working."
Kathryn Kaminski with Santa Clara County's Office of Supportive Housing told the Mercury News that the reason they decided to conduct the 2023 count last month is that there was a "significant value" in doing it this year. Newly inaugurated San Jose Mayor Matt Mahan attended this year's count, but data won't be released for a few months.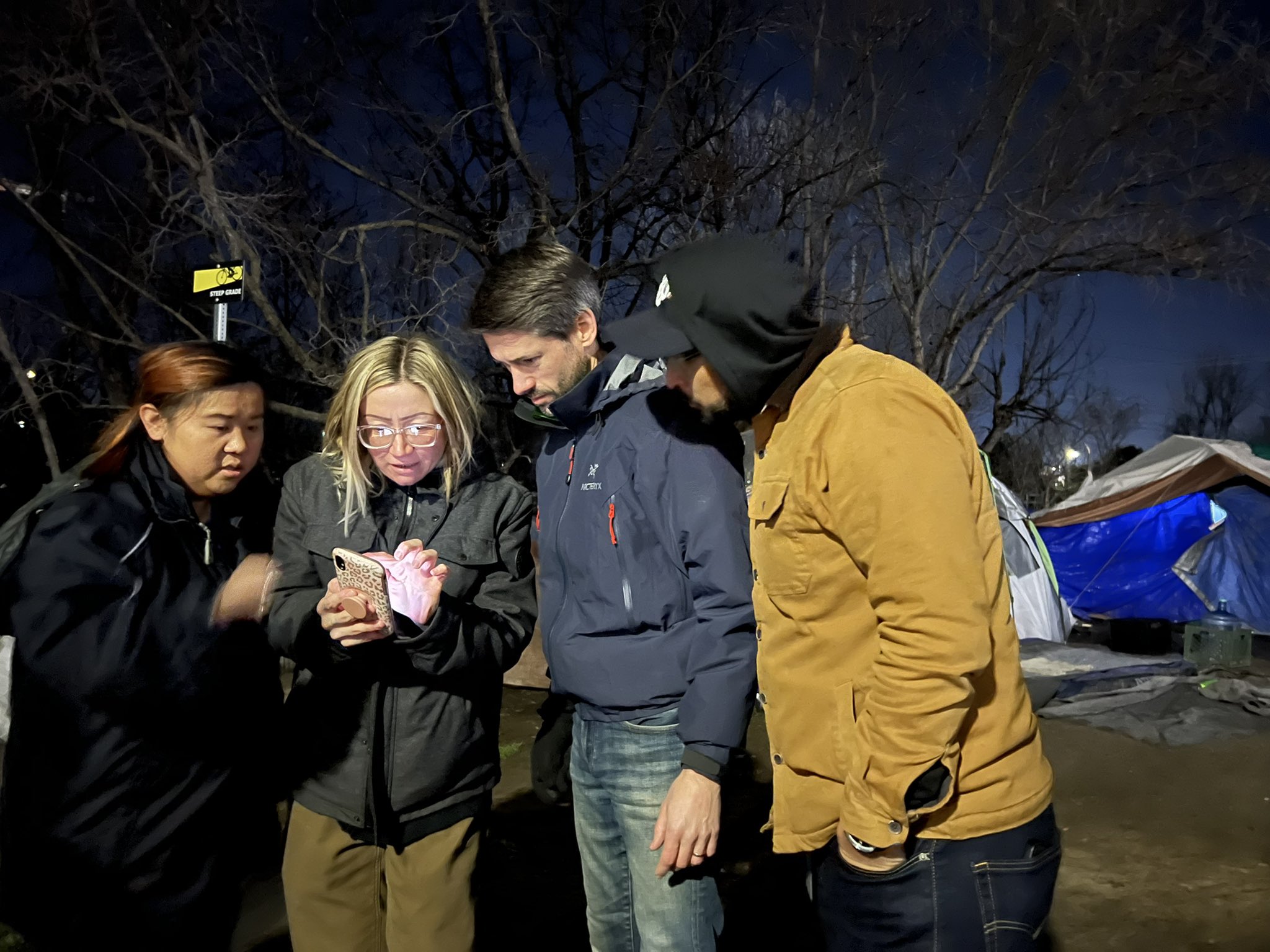 San Jose Mayor Matt Mahan helps conduct point-in-time homeless count on Jan, 24th. | Photo Credit: Twitter/@MattMahanSJ
The other Bay Area counties wanted to wait until 2024 to do their counts because of resource and staffing concerns. Some believe that the whole situation is further revealing a bigger problem, and that the Bay Area as a whole needs to come up with a better regional strategy that allows the counties to share resources to measure homelessness. UC Berkeley professor Jennifer Wolch, who specializes in homeless issues, told the Mercury News that the situation is "very indicative of the need for much more coordination."
There are also concerns about how the point-in-time homeless count is conducted. It generally involves local and federal officials wandering known homeless hot spots in the dark, looking for tents and people who are sleeping. Critics believe that many encampments that are well hidden are skipped over, which leads to undercounts — and the count also misses any individuals who may have found temporary shelter, like on a friend's couch or in a hotel. Still, it is believed the be the most useful counting method, and allows apples-to-apples comparisons across years.
"While there is no perfect way to measure the exact number of people experiencing homelessness in any community, the [point-in-time] count provides a consistent method for us to understand trends in Santa Clara County over time. This comparison of trends does not require each community to conduct the count at the same time," Kaminski tells the Mercury News.