Google's ultra-ambitious Downtown West development in downtown San Jose is facing some obstacles that have thrown the long timeline for the housing and office project into reassessment mode. Although Google is not saying exactly why they are reevaluating the timing of the project, it most likely has to do with the company's recent decision to slash jobs and reduce office space. It was widely reported last month when Google's parent company, Alphabet, announced it would be cutting 6% of the company's workforce, which equates to roughly 12,000. 1,600 of those jobs are expected to be cut in the Bay Area.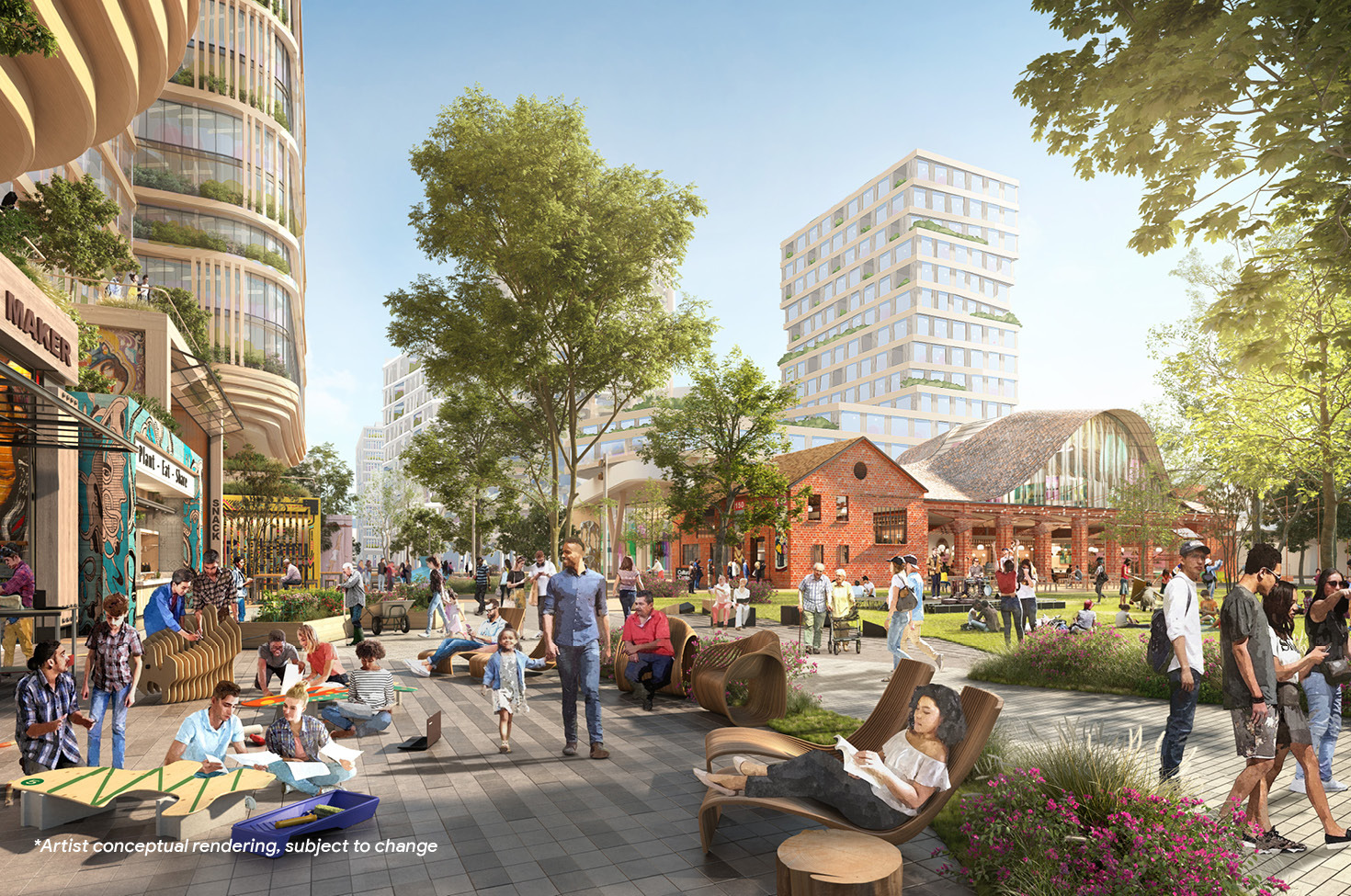 Rendering Credit: Google
Google has also hinted toward unloading office space as thousands of employees continue to work from home. The Downtown West project was slated to contain 7.3 million square feet of new office space, which Google may not need as it looks ahead to the work patterns of the future. The project near Diridon Station and SAP center, which was approved by San Jose in 2021, also includes 4,000 new housing units, 15 acres of outdoor space, and 500,000 square feet of retail space. Downtown West was expected to employ up to 25,000 people.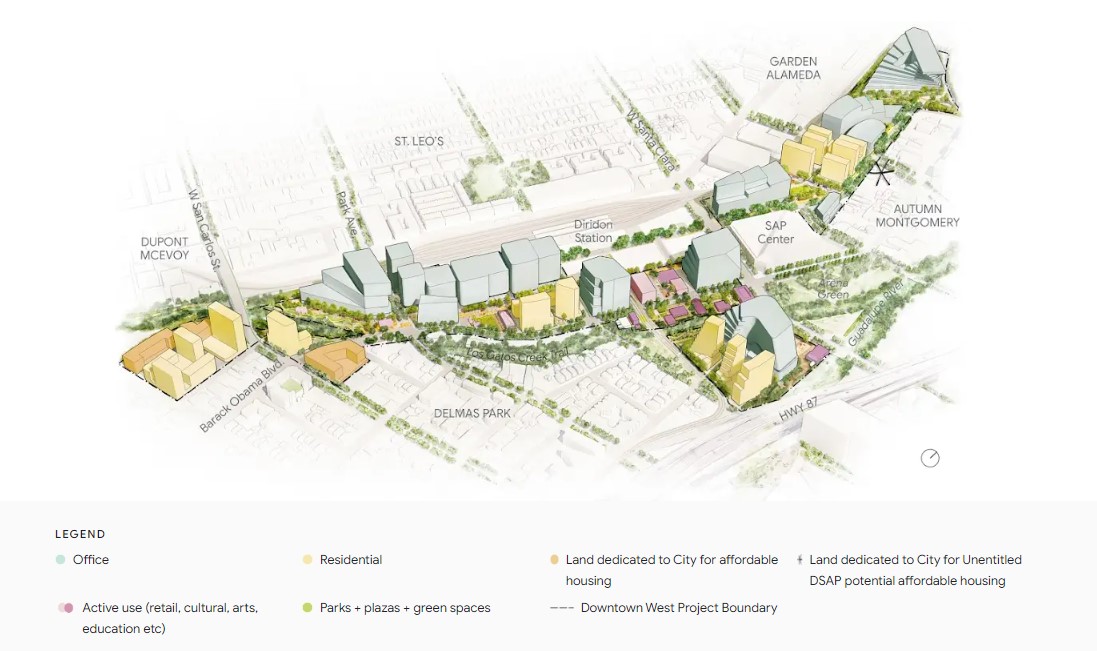 Map Credit: Google
"What we've heard from Google is that they are assessing the timing of the project and figuring out how they will proceed with the project. They remain fully committed to the downtown West project," Mayor Matt Mahan told KPIX. The original timeline for the completion of Downtown West was well over a decade, but there were never any concrete dates set. Google was expected to start working on the installation of key infrastructure this year to support the influx of new office and housing space. It also already started tearing down building south of Diridon station.
So far, Google has remained tight-lipped about any new specific delays based on this recent timeline reassessment announcement. "We're working to ensure our real estate investments match the future needs of our hybrid workforce, our business, and our communities," Google's Downtown West Development Director, Sheela Jivan, said in a statement to the Mercury News.
Fears over long delays are concerning because Google has acquired so many prime pieces of property for the Downtown West project that would inevitably sit empty and could be a magnet for blight. "We certainly don't want to see acres of dormant construction sites for an extended time and hope the project will pick up shortly," Alex Stettinski, with the San Jose Downtown Association, told the Mercury News.