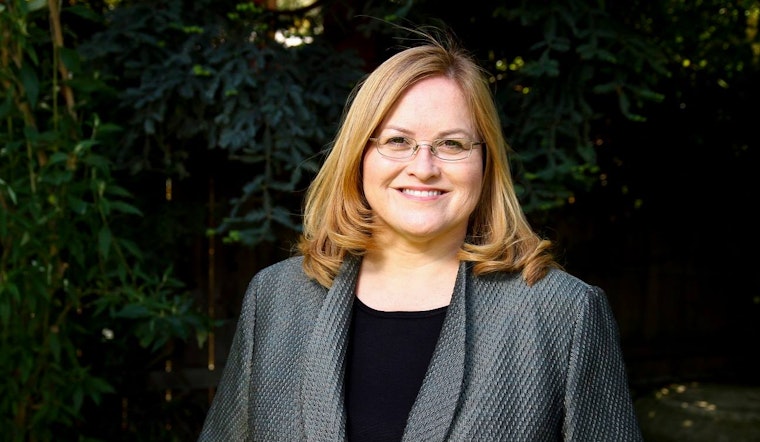 Published on April 04, 2023
Santa Clara County Supervisor Cindy Chavez, who's been entrenched in South Bay politics since the late 1990s, could soon be heading to San Diego. According to the bilingual newspaper La Prenza, Chavez is the leading candidate to become San Diego County's Chief Administrative Officer. Chavez has been a Santa Clara County Supervisor since 2013 and is set to term out in 2024. If she lands the gig down south, it would no doubt create a major shakeup in Silicon Valley politics.
"I am honored to be considered for these substantial opportunities to continue to serve. I will be making any future decisions about what's next with my family," Chavez said in a statement to the Mercury News. The position would give Chavez almost double her current supervisor's salary of $184,912. Last year, the Chief Administrative Officer in San Diego had a salary of $368,326, according to Transparent California.
Chavez entered the Silicon Valley political scene after winning a San Jose City Council seat in 1998. After being re-elected and serving from 2002 to 2006, she decided to run for mayor of the city but lost. She then went on play a pivotal role in the local labor movement by heading up the South Bay Labor Council and becoming the executive director of Working Partnerships USA. Chavez would later go on to win a special election for the Santa Clara County Board of Supervisors District 2 seat, where she served two full terms.
It will be very hard to replace Chavez's more than 20 years of South Bay political experience. "Santa Clara County's loss would definitely be San Diego County's gain," San Jose Councilmember Omar Torres told the Mercury News. CEO of the Silicon Valley Leadership Group, Carl Guardino, echoed that sentiment to the Merc saying, "It's certainly no surprise that a leader as effective, ethical and articulate as Supervisor Chavez has been approached by San Diego County leaders to interview for the Executive Officer role."
San Diego County officials are expected to make a final decision in the next few weeks on whether they'll hire Chavez. For the deal to be finalized, a public vote in May would be required. So far, no one from San Diego County has been willing to comment about Chavez or on the hiring process.