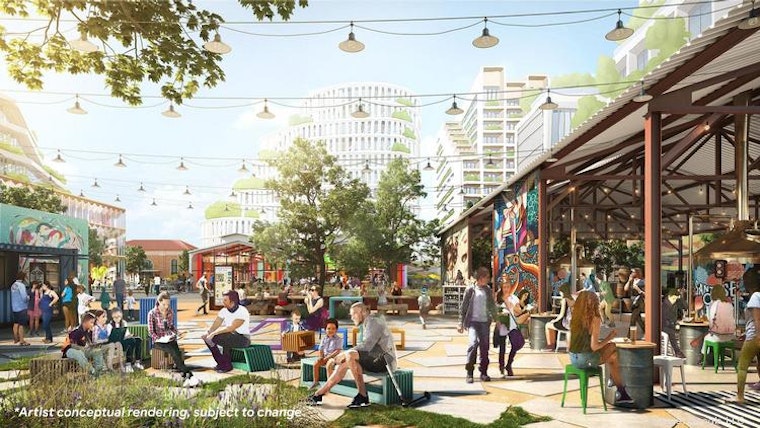 Published on April 25, 2023
Google and the mayor of San Jose say the tech giant's plans to build an 80-acre mixed-use project called Downtown West are moving forward and are not on hold, as reported recently by CNBC. CNBC's claims immediately started ruffling feathers, with the network reporting that "the construction project, which was supposed to break ground before the end of 2023, has been put on pause, and no plan to restart construction has been communicated to contractors, according to people familiar with the matter who asked not to be named due to non-disclosure agreements."
But now, Google and Mayor Matt Mahan are firing back, saying none of that is true. "As we've stated, we're working to ensure our real estate investments match the future needs of our hybrid workforce, our business, and our communities," reads a statement from Google reported by SFGate. "While we're assessing how to best move forward with Downtown West, we're still committed to San José for the long term and believe in the importance of the development."
For the last few years, Google has been acquiring properties near Diridon Station and SAP Center that will eventually turn into more than 7 million square feet of office space, half a million square feet of retail and commercial space, 4,000 housing units, and parks spanning 15 acres. Groundbreaking is supposed to happen this year, but the timeline is murky. Google has said that the entire project could take one to three decades to complete.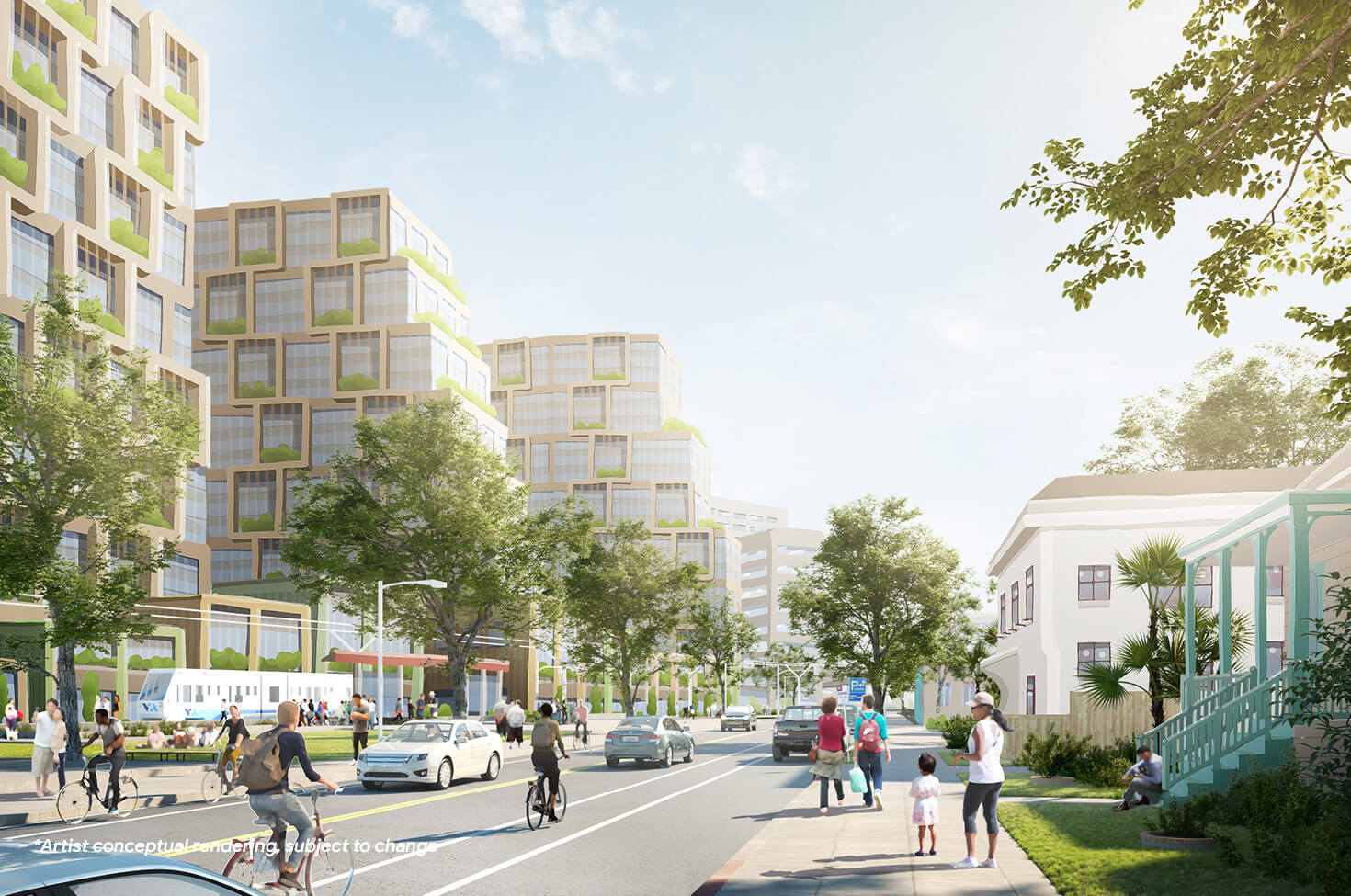 Rendering Credit: Google
One of the reasons there is so much uncertainty is because of Google's sagging profits, which have been hitting the tech industry as a whole. Google laid off roughly 12,000 workers at the beginning of the year. A month later, it said it was going to spend $500 million to re-evaluate its real estate and consolidate offices. Google told the Mercury News at the time that the real estate shuffling would not impact Downtown West's groundbreaking plans for 2023.
San Jose Mayor Matt Mahan appeared to call out CNBC in a recent news conference covered by ABC 7. "Brought you all here to share that there's actually no news, which in this case is good news. So also just got off the phone with Google's team, and while CNBC seems to be about a month behind, there's nothing new - Google remains fully committed to San Jose in the long term," Mahan said.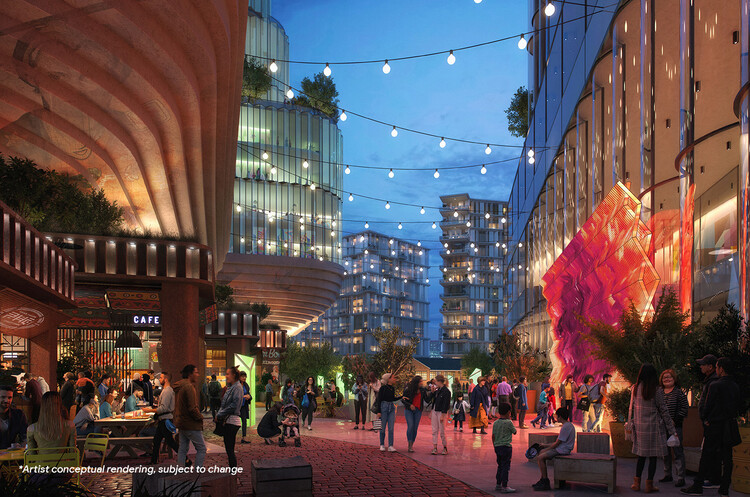 Rendering Credit: Google
ABC 7 also reports that Mahan tried to reassure the public that Google's recent financial downtown is nothing to worry about, with Mahan saying, "They speed up when there's growth, and when companies are contracting and pulling back a little bit after a period of over hiring, they slow down capital investment - that is the natural cycle here." CNBC also added to the fear by reporting that Downtown West's lead developer, Lendlease, recently laid off almost 70 workers, some of which had ties to the project, while also claiming that Google "removed construction updates from its website for the project." So far, none of that has been disputed by Google or city officials.