The San José Animal Care and Services (ACS) Center is experiencing record-high numbers of pets entering the shelter and staying longer, urgently requesting the community's help to adopt or foster shelter pets, according to a recent news release. The shelter currently houses 915 pets, including 255 dogs and puppies, 598 cats and kittens, and 62 other pets, such as rabbits. To manage this influx, ACS is now limiting the intake of public pets to only the sick, injured, or aggressive, and Animal Services Officers are triaging animal pickups due to the lack of space.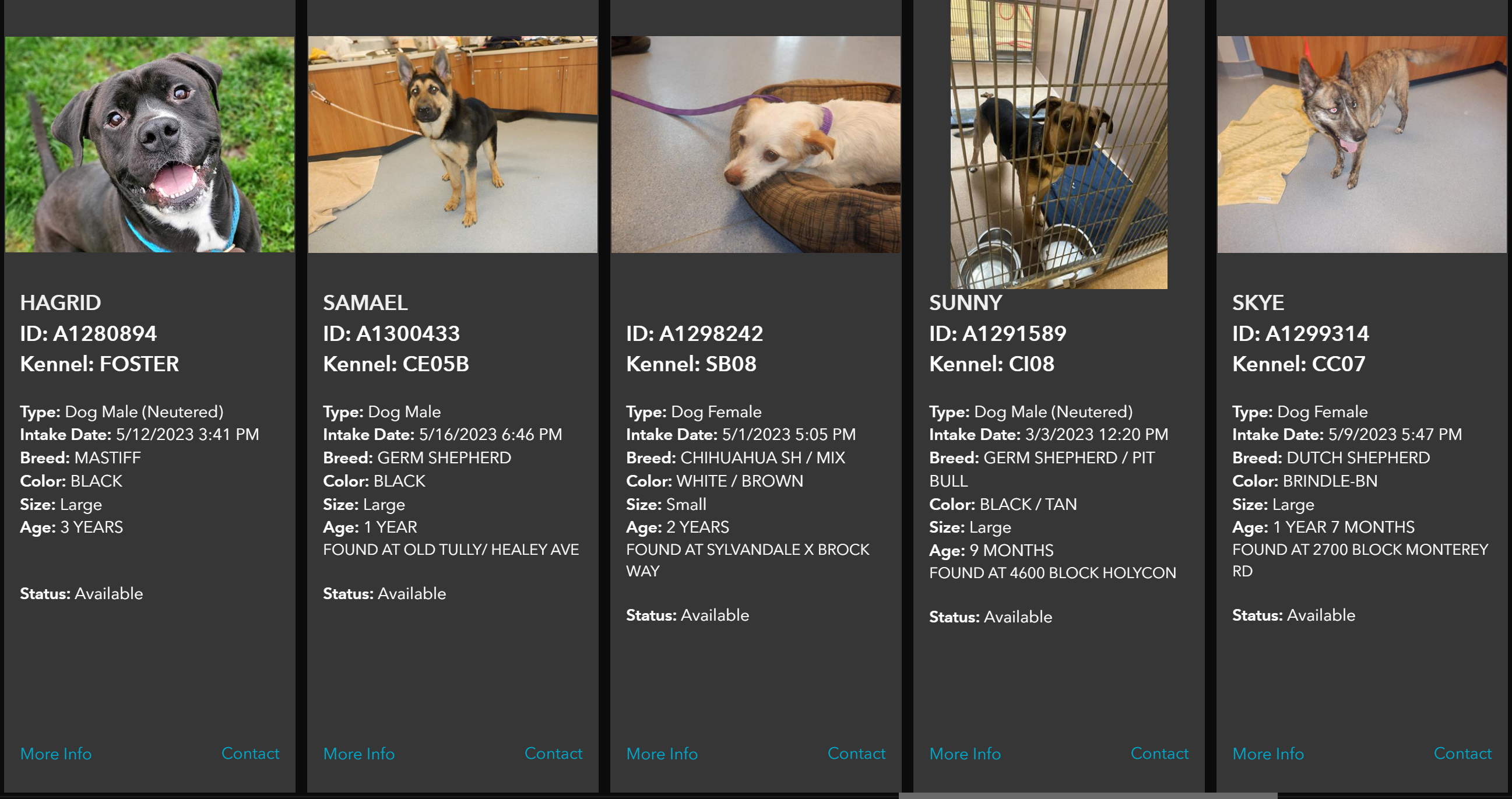 "There is a national crisis in shelters across the country, with more pets entering shelters and staying longer," explained Jay Terrado, Deputy Director of ACS, in the news release. The situation in San José reflects a broader issue in the Bay Area, where shelters are struggling to accommodate an unprecedented influx of pets, some even considering euthanasia for the first time in years, as reported in a CBS News article.
While the increased number of pets being surrendered is undoubtedly alarming, the community has stepped up to help ACS by fostering 378 animals in the last 30 days. Over 691 animals were adopted, rescued, transferred, and returned to owners or the field during the same period. San José Mayor Matt Mahan emphasizes the importance of community support, "Now is a great time to consider fostering or adopting a shelter animal. With our shelter at capacity, taking in an animal can save the life of another."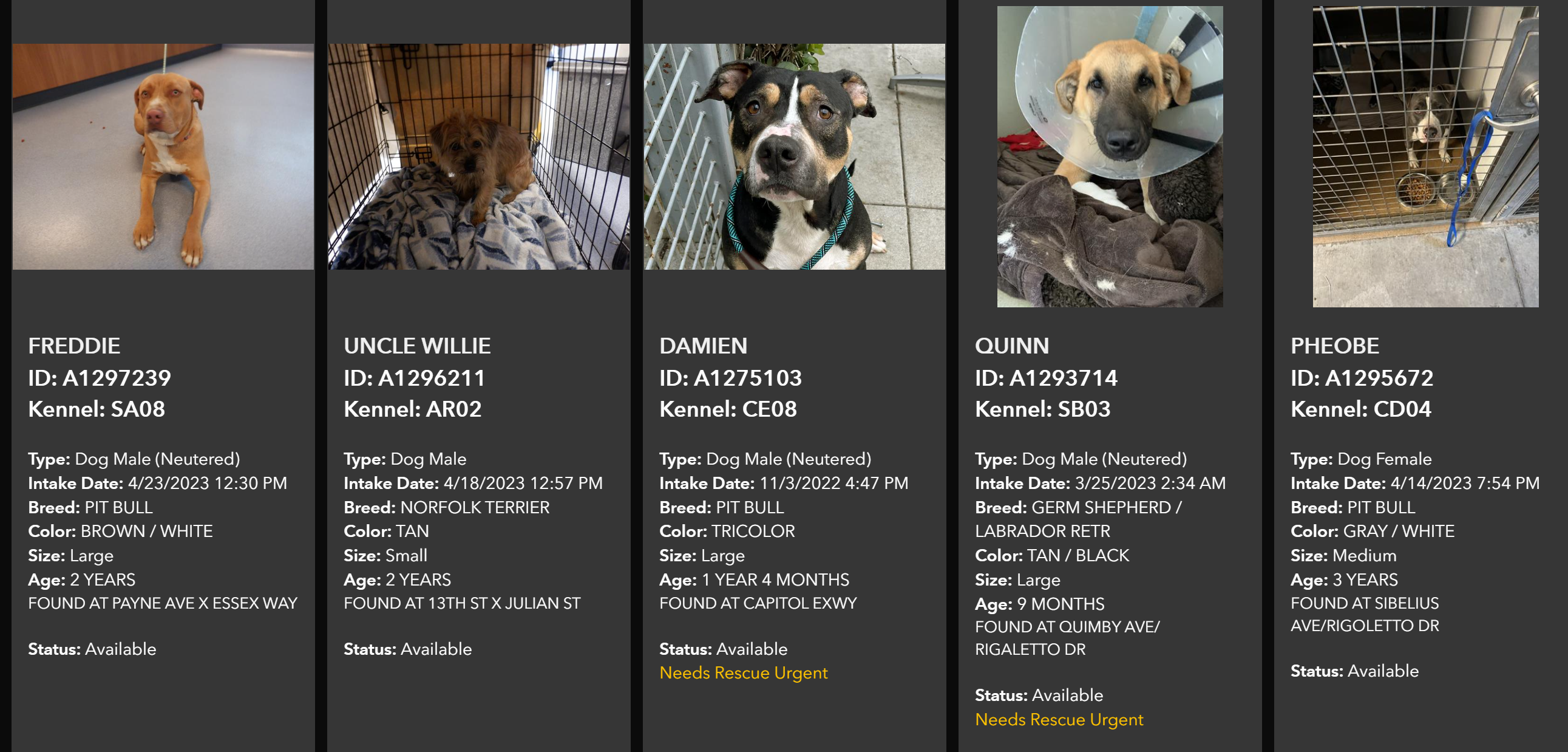 The problem is not unique to San José, as animal shelters across the Bay Area are scrambling to cope with the influx of dogs being surrendered due to owners unable to keep them after returning to work post-pandemic. Sherri Franklin, founder of Muttville, a rescue organization tailored to older dogs, shared her concerns, stating, "It's hard for us to even take a breath. We're really slammed with so many wonderful dogs."
The overwhelming number of pets in shelters has multiple contributing factors. For example, Katy Jones, a rescue coordinator at the San Francisco Animal Care and Control that several people who had held off on surrendering their pets are now being forced to do so. She explains, "They've lost their housing, the eviction moratorium has been lifted. A lot of people have been living below the poverty line and can no longer care for their pets."
With the peak of kitten season fast approaching in June, San José ACS is anticipating even higher numbers of incoming pets, especially as the public brought 743 kittens to the shelter in April alone, a 297% increase from March 2023. Now, more than ever, the community needs to come together to help alleviate the burden on these shelters and ensure the safety and well-being of the animals.
Residents can help the shelter pets at ACS by adopting or fostering animals. Adoption fees for dogs over six months old have been waived through June 30, 2023, and all adoptions are completed in person at the Center,. Additionally, community members can consider participating in "Foster Fridays" at the shelter, which provides on-the-spot training for fostering kittens or one of 10 pre-selected dogs for the weekend until June 30. To learn more about available pets and how to help, visit the San José ACS Pet Compass website.