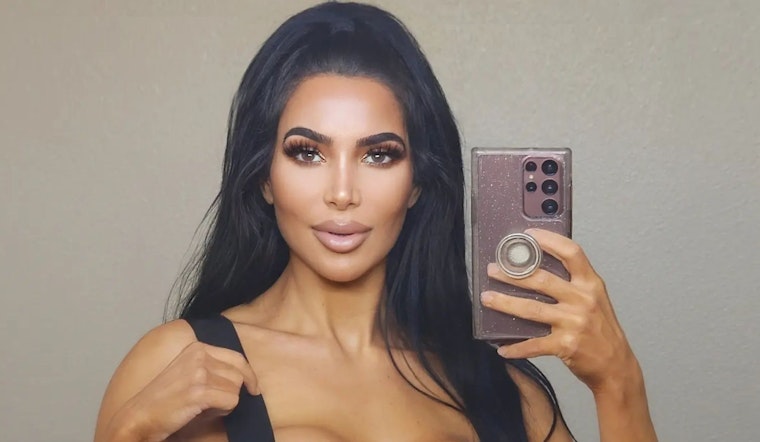 Published on May 31, 2023
Vivian Alexandra Gomez, the 50-year-old Florida woman charged in connection to the death of Kim Kardashian look-alike model Christina Gourkani, has been released on a $200,000 bond, a decision that was made following both emotional testimonies from Gourkani's father and an assessment of flight risk possibilities by the presiding judge, according to KTVU and NBC Bay Area.
Yet, it's important to ask how it all led to this, and so, we must look back to April 19, 2023, when Gourkani found Gomez on social media and agreed to meet at a hotel room in Burlingame to perform the procedure involving illegal silicone injections, as we reported on Hoodline earlier in May reported earlier in May; it's worth mentioning that their meeting ended with tragic consequences when Gourkani died only a day later on April 20.
View this post on Instagram
These actions led to the Redwood City courtroom, where Gomez appeared facing charges of involuntary manslaughter and practicing medicine without a license, detailed by NBC Bay Area. The touching words of Gourkani's distraught father, Michael Gourkani, who described the feeling of losing his daughter in a matter of hours, resonated throughout the courtroom, hinting at the magnitude of the loss his family has faced throughout this case.
Vivian Gomez charged with involuntary manslaughter for allegedly giving Kim Kardashian lookalike Christina Ashten Gourkani illicit injections at a Peninsula hotel. Gourkani died April 20th.

Gomez's bail was increased to $200k today. She's back in court Wednesday. pic.twitter.com/cGRJ9Nt7zC

— Ian Cull (@NBCian) May 22, 2023
UPDATE: Vivian Gomez, charged by @SanMateoCoDA w/involuntary manslaughter & practicing medicine without license in silicone-injection death of model & @KimKardashian fan Christina Ashten Gourkani, loses bid to reduce $200K bail & must surrender Colombian passport & stay in CA pic.twitter.com/ViFiuMA8VJ

— Henry K. Lee (@henrykleeKTVU) May 30, 2023
And though decision moments arrived as Judge Lisa Novak ultimately granted Gomez bail, she imposed several conditions: Gomez must surrender her U.S. and Colombian passports, remain in California, refrain from performing any medical or cosmetic procedures, and waive her 4th Amendment rights, being subject to search and seizure of electronic devices by law enforcement, NBC Bay Area reported.
This tale unfolds against the backdrop of a tragic reality regarding the hazards of unregulated cosmetic procedures, with Hoodline touching upon the warnings that the FDA has shared about these risky, FDA-unapproved procedures, quite telling when considering the detrimental outcomes Gourkani sadly succumbed to.
It becomes difficult to ignore the parallels and eerie coincidences between Gourkani and Kim Kardashian, as Gourkani had spent upwards of $30,000 on cosmetic changes in pursuit of resembling Kardashian - even down to sharing birth dates just one day apart, adds another layer of complexity to this narrative, mentioned on Hoodline previously.
With Gomez's release, questions and the search for justice linger in the balance, as we patiently await her upcoming court appearance on June 7 to enter a plea and determine whether she can retain her current defense attorneys, per NBC Bay Area.
Until this case reaches its conclusion, those searching for answers, such as Gourkani's family, friends, and the larger community of individuals committed to finding justice, can only hope that others consider the dangers, the consequences, and the potential heartache associated with unregulated cosmetic procedures, as they continue to resonate with the story of Christina Gourkani and the life that was tragically taken too soon.