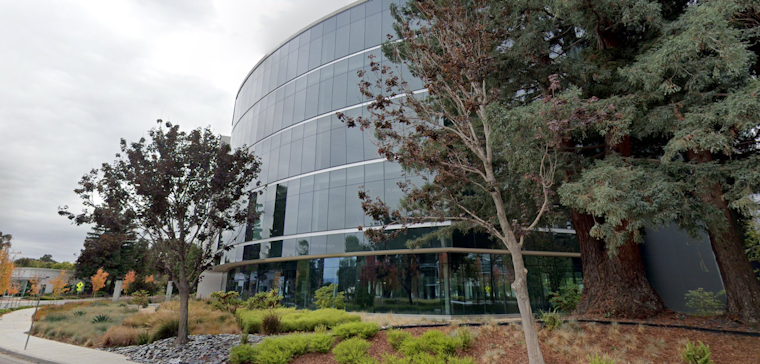 Published on May 30, 2023
It's official: Google is looking to shed an astonishing 1.4 million square feet of office space across seven Silicon Valley establishments, according to a recent San Francisco Business Times article. The ambitious move comes as the company reevaluates its real estate needs to accommodate a shifting hybrid workforce—an issue many businesses have faced in the wake of the pandemic.
The proposed subleases encompass a wide range of locations, including several buildings in Mountain View and Sunnyvale, some of which were still vacant before hitting the market. The diversification of workspaces raises the question of how these subleases will affect the region's struggling office market, given that demand for office space continues to plummet. In fact, less than half of San Francisco's downtown office workers have returned to in-person work, as detailed in this KQED Forum discussion.
Google's real estate withdrawal comes on the heels of the company's considerable cost-cutting efforts. This year alone, Google has laid off over 12,000 employees, the largest in company history. The downsizing has also affected the company's hiring process, which saw a significant slowdown at the end of last year. In response to these changes, a Google Spokesperson stated, "As we work to ensure that our real estate investments match the needs of our hybrid workforce, we're ending leases for a number of unoccupied spaces."
Among the notable sublease listings are a five-story, 190,000-square-foot building at 600 Clyde Ave. in Mountain View—owned by Renault & Handley and leased by Google in early 2019—and a 151,000-square-foot space at 620 National Ave. in Mountain View, owned by Preylock Holdings. The latter property was also leased around the same time as 600 Clyde but remains vacant at present.
Furthermore, Google hopes to offload space at Sunnyvale's Moffett Park campus, owned by Jay Paul Co. Sublease listings include 227,600 square feet in Building A at 1000 Enterprise Way, originally occupied by Motorola Mobility; 317,160 square feet in Building B at 1020 Enterprise Way; and 192,515 square feet in Building B at 1050 Enterprise Way. Both 1020 and 1050 Enterprise were leased by Google in late 2019. On top of this, the tech giant lists a 26,615-square-foot R&D building it once occupied at 1215 Bordeaux Dr. in Sunnyvale.
The final dumping ground? 222,000 square feet of no-longer-used office space at 750 Moffett Blvd.—part of Ameswell, a mixed-use complex in Mountain View developed by Palo Alto-based Broadreach Capital Partners. Google originally leased the building in 2020, but it is now being marketed for sublease by Newmark.
Despite these massive transfers, Google maintains its dedication to both its Bay Area presence and local community investments.