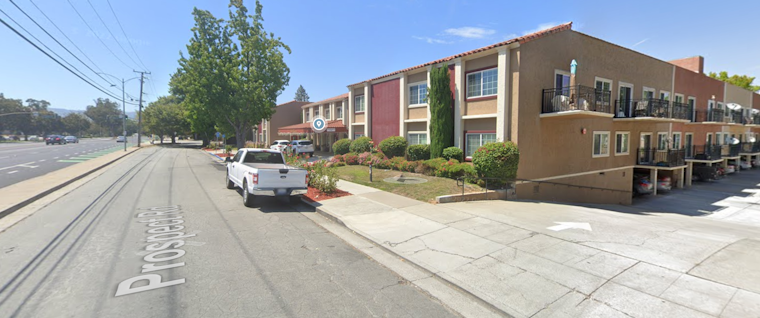 Published on May 10, 2023
A 63-year-old San Jose senior care worker's unforeseen demise has taken a shocking turn, as the Santa Clara County Coroner's Office recently ruled his death to be a homicide, five months after the incident. Alex Albetria, an employee at Villa Fontana Assisted Living and Memory Care Community, died soon after restraining an intruder who had entered the facility and attacked staff, according to an article on San Jose Inside.
On the morning of December 11, 2022, San José police officers responded to reports of a fight at Villa Fontana, located on Prospect Road in West San Jose. An unidentified man had trespassed into the senior care facility and assaulted staff members who attempted to hold him back, as told by the San José Police Department (SJPD).
Albetria valiantly assisted his colleagues in subduing the intruder until the police arrived, and the suspect was subsequently taken into custody on charges of burglary and assault. In an alarming turn of events, Albetria collapsed at the scene "from the physical exertion of restraining the suspect," said the San Francisco Chronicle. Officers on site immediately provided life-saving aid and called for emergency medical personnel, who transported Albetria to a local hospital, where he later tragically passed away.
Initially, the circumstances surrounding Albetria's death were unclear. However, on April 24, 2023, the Santa Clara County Coroner's Office concluded their investigation, determining that the cause of death was indeed homicide. As a result, the case has been submitted to the Santa Clara County District Attorney's Office for further review and potential homicide charges.
At this time, the identity of the adult male suspect, who was not in custody as of May 10, remains unrevealed by the police, with the investigation ongoing. With the case now classified as a homicide, Albetria's death was officially recognized as the 11th homicide in San Jose in 2023.
While it is unclear whether the original charges of robbery and assault will be upgraded to homicide, this dramatic revelation has undoubtedly left the community and Albetria's family in shock. Moreover, the alarming intrusion into a senior care facility emphasizes the importance of ensuring the safety and wellbeing of both patients and staff, who are already grappling with the impact of the COVID-19 pandemic in recent years.
For anyone with information on this case, the San José Police Department's Homicide Unit has requested that they contact Detective Sergeant Varela at [email protected] or 408-277-5283. Alternatively, anonymous tips can be submitted through the P3TIPS mobile app, by calling the tip line at (408) 947-STOP, or on the Silicon Valley Crime Stoppers website. If the submitted information leads to an arrest, tipsters may be eligible for a cash reward from the crime stoppers program.