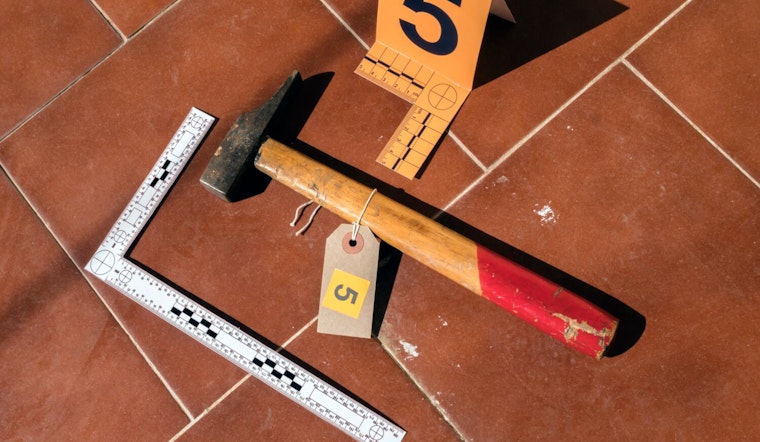 Published on May 31, 2023
In a shocking and seemingly unprovoked incident, a 34-year-old man was brutally attacked with a hammer on North San Mateo Drive in California yesterday, leaving him with severe head trauma and unconscious on the sidewalk, according to Mercury News. The suspect, a construction worker hired at a nearby residence, is now being held on suspicion of attempted murder and other charges.
The victim was walking with his mother when the assailant, whom CBS San Francisco identifies as 41-year-old Joaquin Morales from San Jose, allegedly ran towards the victim and struck him in the head with the hammer, knocking him unconscious, then hit him two more times before fleeing the scene in a stolen vehicle. Police have no reason to believe that the attacker and victim knew each other and are treating the incident as a random act of violence.
Officers were quick to locate Morales, who initially tried to escape on foot but surrendered shortly after. As KRON 4 reports, Morales showed signs of being under the influence of a controlled substance at the time of his arrest, prompting medical evaluation. It was also found that Morales had two outstanding warrants in Santa Clara County.
Not only did the officers arrest the alleged attacker, but as per Mercury News, they also relied on the accounts of two witnesses who corroborated his identity as the man responsible for the heinous attack. The victim was rushed to a local hospital for treatment, but his condition remains unknown at this time.
In an effort to prevent similar incidents from happening in the future, the San Mateo Police Department is encouraging residents to register their security cameras' locations and maintain street-facing surveillance, as explained by KRON 4.