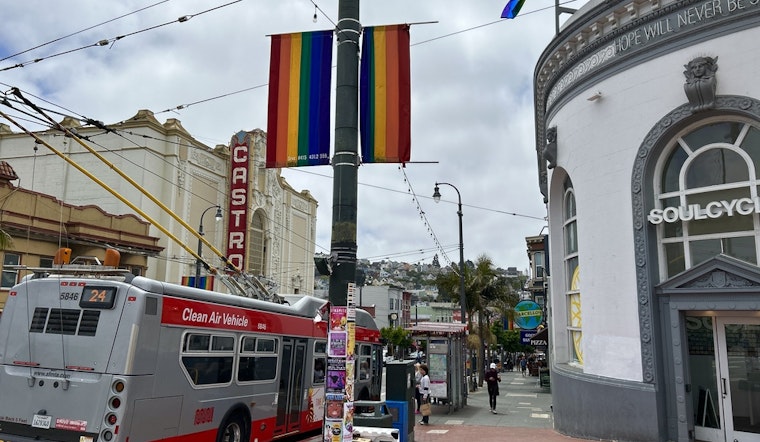 Published on June 01, 2023
Just in time for Pride Month, the Castro Merchants were selected as one of 50 community-based organizations to receive an Avenue Greenlight grant.
On Wednesday, the Castro Merchants were awarded a grant totaling $50,000 — $42,000 to replace the Rainbow Banners on neighborhood light poles and $8,000 to support Art Walk SF in September.
Castro Merchants previously received a $50,000 Avenue Greenlight grant in March 2021 to assist with Covid-19 economic recovery.
"We are very excited to have the support of Avenue Greenlight," said Castro Merchants president Terry Asten-Bennett.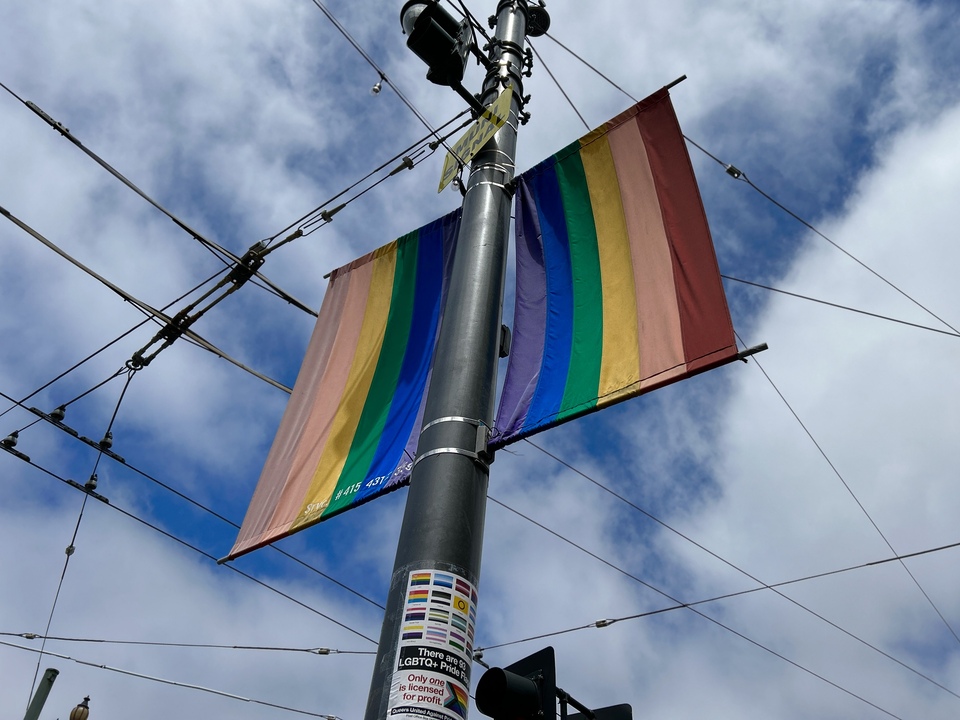 Many of the rainbow banners are tattered and faded. | Photo: Steven Bracco/Hoodline
The current rainbow banners were previously installed in 2016 and have since become tattered and faded.
Asten Bennett said 150 banners have been ordered and will be installed before Pride.
The banners are on the 400 and 500 blocks of Castro; the 200 block of Church Street between Market and 15th streets; 16th Street near Market and Noe south of Market; 17th Street around Jane Warner Plaza; 18th Street from Noe to Diamond streets; and 19th Street from Castro to Collingwood.
Rainbow banners have been installed throughout the Castro since the late 1990s but were removed during the Castro Streetscape Improvement Project.
The Art Walk event takes place on Saturday, September 2, and is part of a larger city-wide initiative celebrating art, music, food, and small businesses. The Castro Art Walk returned in April after a nearly year-long hiatus.
The $2 million initiative was funded by tech entrepreneur Chris Larsen, the co-founder of cryptocurrency company Ripple and mortgage lender E-Loans, in partnership with the San Francisco Council of District Merchants Association (SFDCMA) and public safety education and crime prevention awareness organization SF SAFE.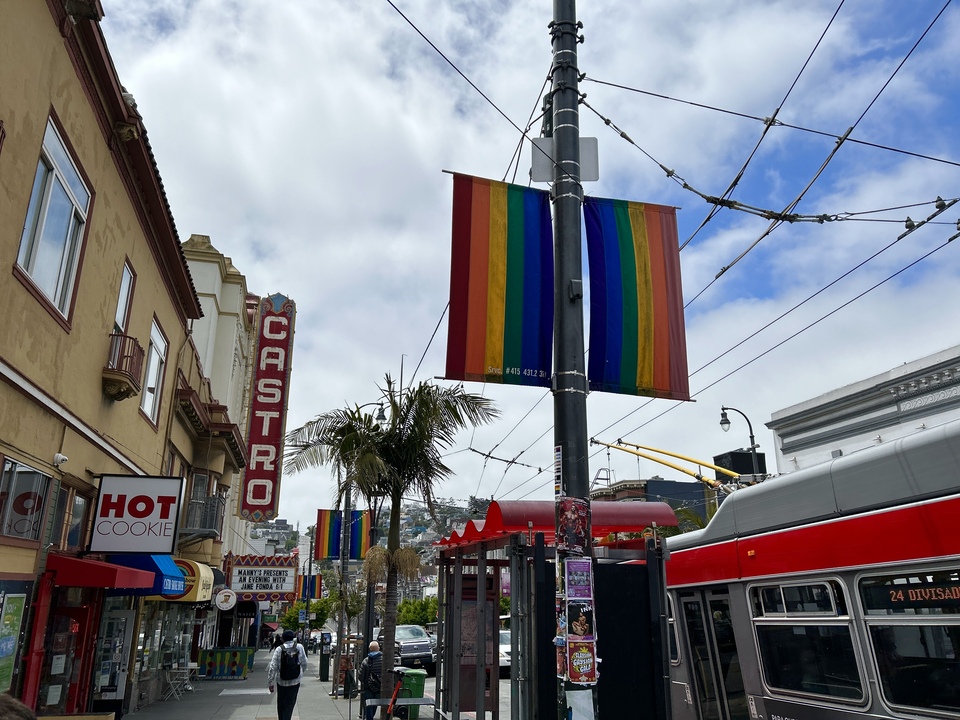 Photo: Steven Bracco/Hoodline
Hoodline readers will recall Larsen proposed granting $695,000 to the Castro/Upper Market Community Benefit District (Castro CBD) to install a private network of 125 security cameras. Ultimately the Castro CBD voted to scuttle the proposal.
Larsen also donated an additional $50,000 to the Castro CBD's public safety ambassador program. Castro CBD executive director Andrea Aiello tells Hoodline that Larsen ultimately did not make the $50,000 donation to the public safety ambassador program.
The program supports 69 projects in neighborhoods across the city including Mission, Noe Valley, Glen Park, Dogpatch, Bayview, and more.
The full list of projects can be viewed here.