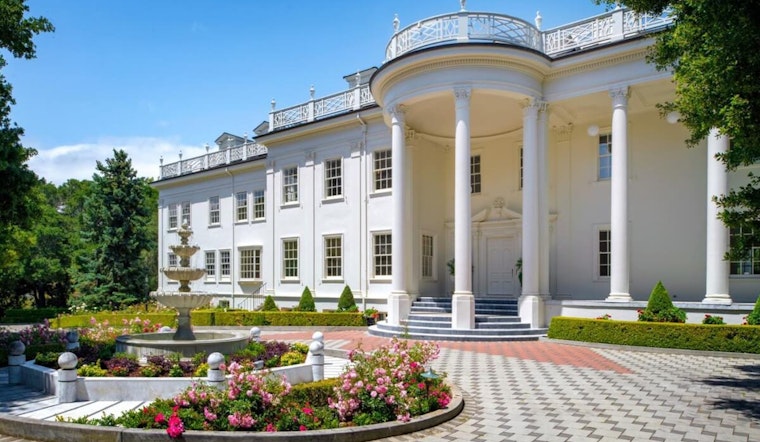 Published on June 28, 2023
The Bay Area's very own 'Western White House', a 24,000 square-foot historic mansion designed as a replica of the iconic White House in Washington, D.C., is up for grabs at a staggering $38.9 million, according to a KTVU article. This impressive residence, nestled in the Hillsborough Heights area, stands tall as an architectural marvel in its own right and stands as a proud testament to the region's rich history.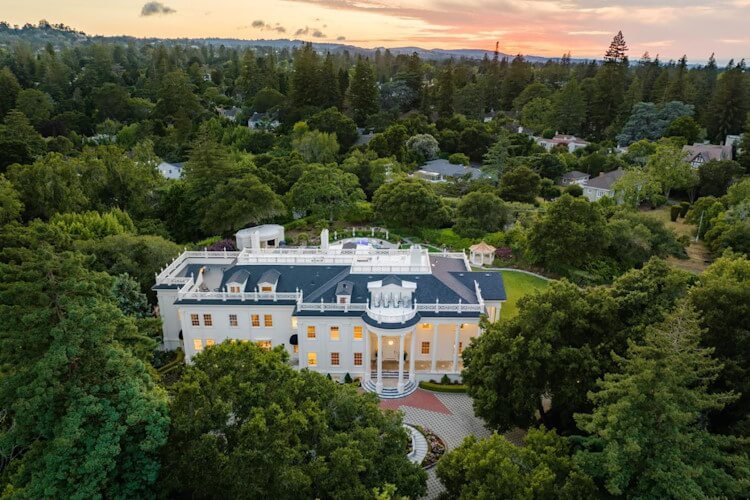 Drone photo of 401 El Cerrito Avenue, Hillsborough (Redfin)
However, it wasn't always this grandiose. The original mansion, built in 1878 by cattle rancher William Henry Howard, was located elsewhere and went through several transformations in its lifetime. Formerly owned by silver baron Charles Frederick Crocker and then by Burlingame contractor Charles Lundgren, the home was eventually bought by mining and publishing tycoon George Hearst who had a vision for the mansion, as SF Gate reported.
Commissioning renowned architect Julia Morgan in 1930, Hearst aimed to replicate the White House and turn the residence into what we see today. The mansion at 401 El Cerrito Avenue, best known as the 'Western White House', now stands on a lush, private three-acre estate surrounded by a creek and trees, offering a distinctive and prestigious abode for its future owners.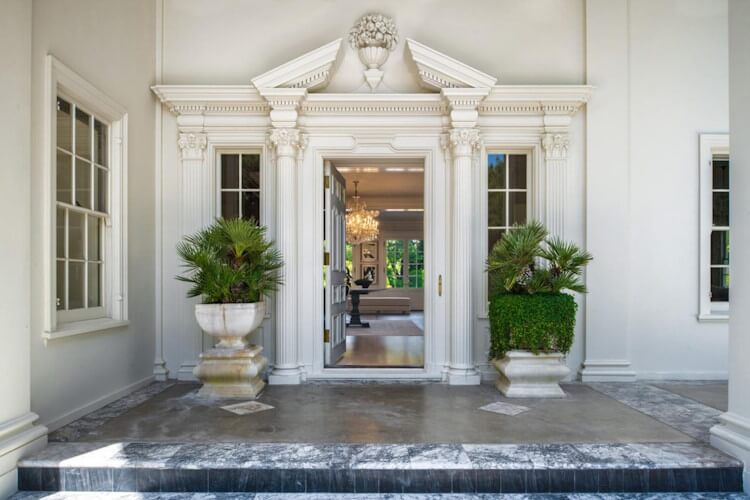 Front Door 401 El Cerrito Avenue, Hillsborough (Redfin)
With 11 bedrooms, nine full bathrooms, and five half-baths, the mansion offers a luxurious living experience befitting the stature of its design inspiration. It boasts a formal entry parlor, a cascading main staircase, an elevator, a lower level 'staff quarters', as well as a recreation room, a home theater, and much more. But it isn't just about the grandeur; the current owner, Mehrsad Elie, invested millions of dollars in updating the mansion while restoring its architectural charm.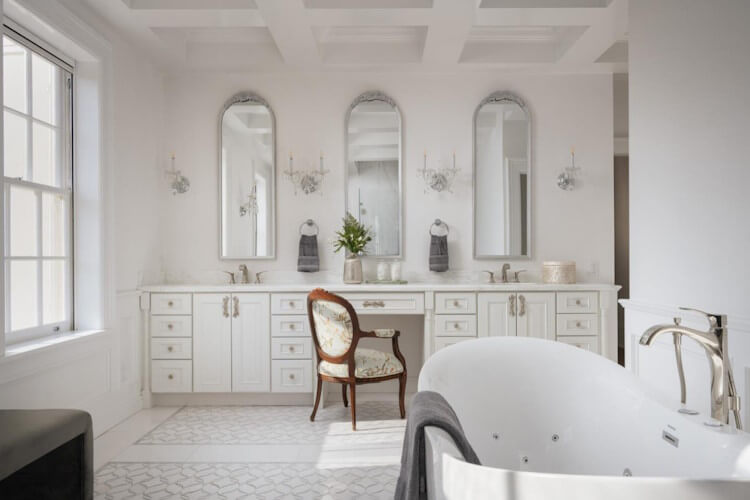 Bathroom photo of 401 El Cerrito Avenue, Hillsborough (Redfin)
Back in late October 2021, the property was listed for $25 million, only to suffer multiple price cuts and finally sell for $15 million in September the following year. A longtime neighbor of the Western White House, Elie purchased the home with intentions of using it as a family residence, but decided it was far too large for his family of four. So, after undertaking substantial restoration work to merge modernity with original architectural details, this historic gem found its way back to the market.
The estate, now listed by Compass Real Estate agents Pierre and Alex Buljan, has retained its historic charm while serving as a "trophy property" for potential buyers. The updated estate now features a refinished swimming pool, a hot tub, a pool pavilion complete with a sauna-bath, and a full kitchen. In keeping with 21st-century standards, the property also has solar heating components, thus allowing its residents to revel in modern amenities without compromising the home's historical significance.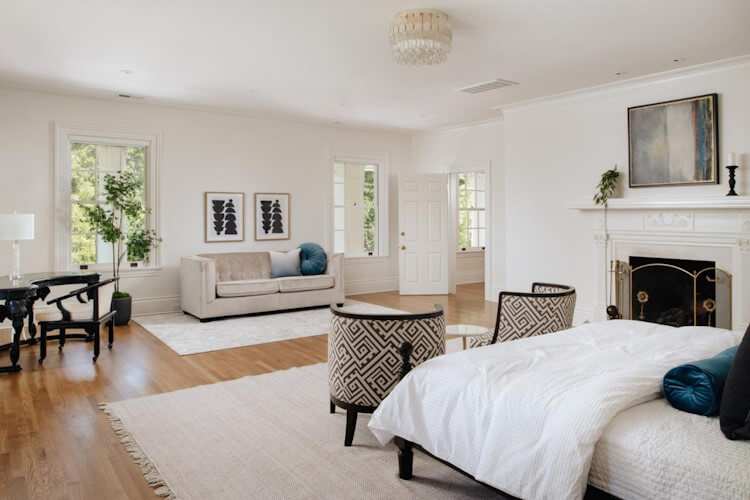 Bedroom photo of 401 El Cerrito Avenue, Hillsborough (Redfin)
To purchase such a luxurious and historically important estate could be a once-in-a-lifetime opportunity for a discerning buyer seeking both architectural excellence and a rich narrative. "This property is a historic jewel for the Town of Hillsborough," said agent Alex Buljan, as quoted by KTVU. The Western White House, through its various transformations and restorations, stands as a testament to Hillsborough's architectural and historical wealth, all the while radiating modern grandiosity and offering its future residents a unique and luxurious living experience.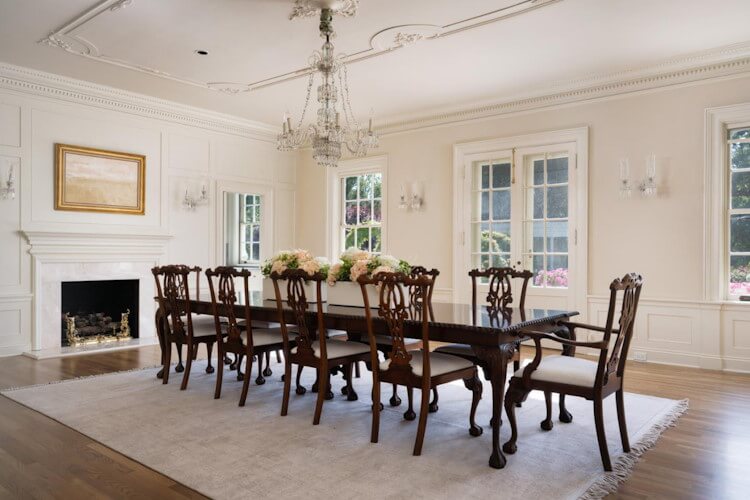 Dining room photo of 401 El Cerrito Avenue, Hillsborough (Redfin)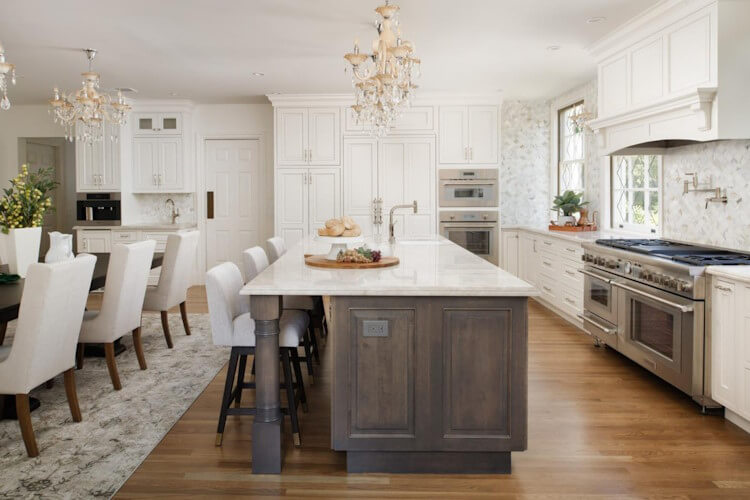 Kitchen photo of 401 El Cerrito Avenue, Hillsborough (Redfin)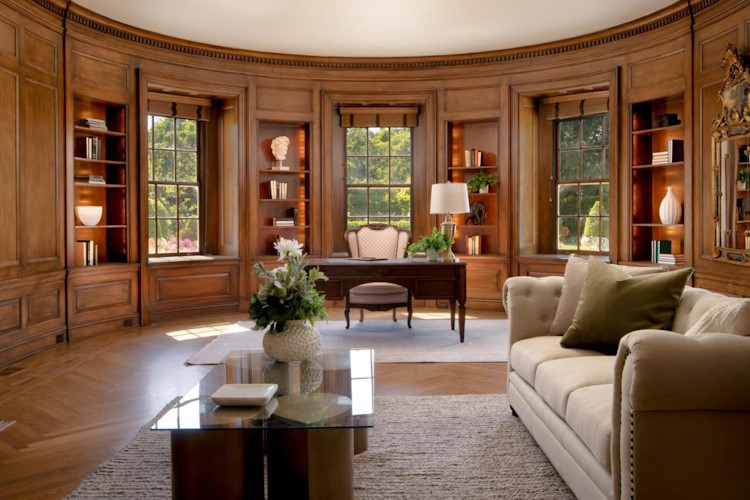 Oval Office photo of 401 El Cerrito Avenue, Hillsborough (Redfin)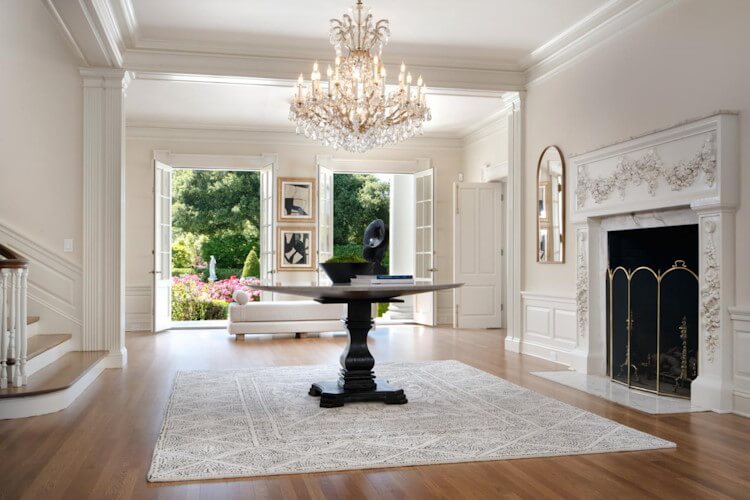 Entrance photo of 401 El Cerrito Avenue, Hillsborough (Redfin)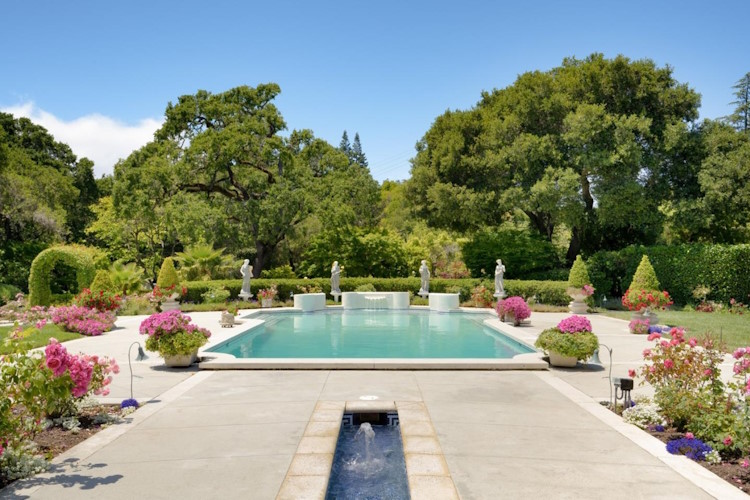 Pool, Fountain & Garden photo of 401 El Cerrito Avenue, Hillsborough (Redfin)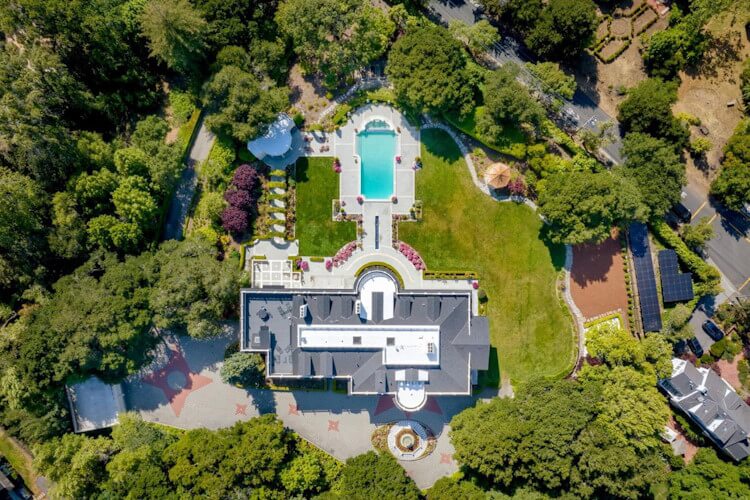 Overhead Drone photo of 401 El Cerrito Avenue, Hillsborough (Redfin)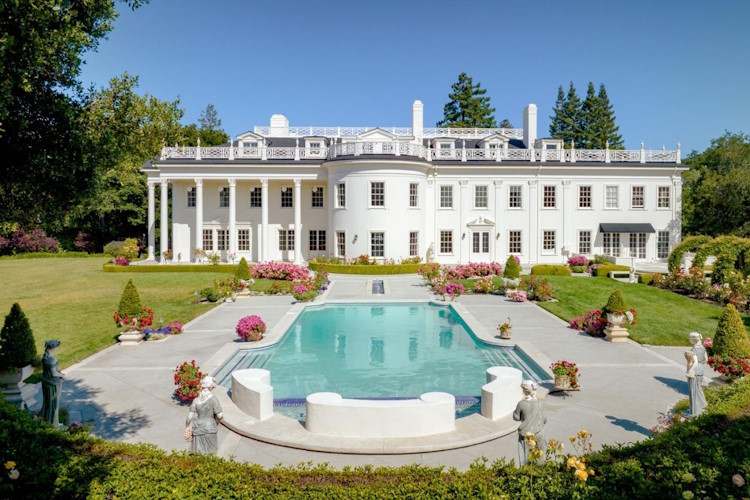 Pool & House photo of 401 El Cerrito Avenue, Hillsborough (Redfin)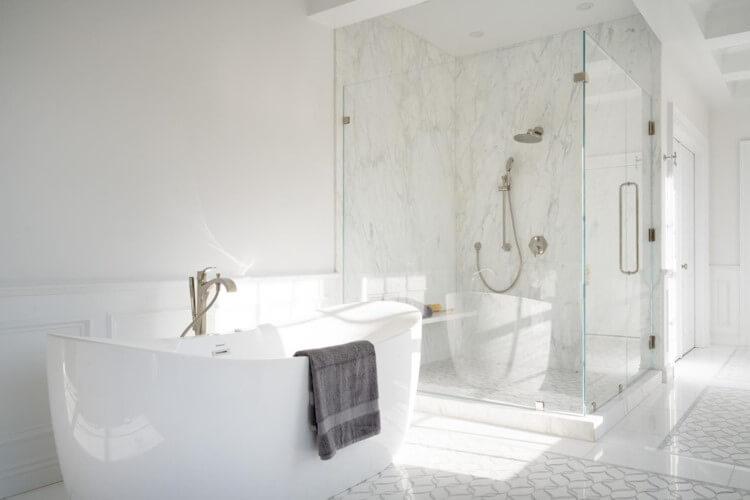 Bathroom photo of 401 El Cerrito Avenue, Hillsborough (Redfin)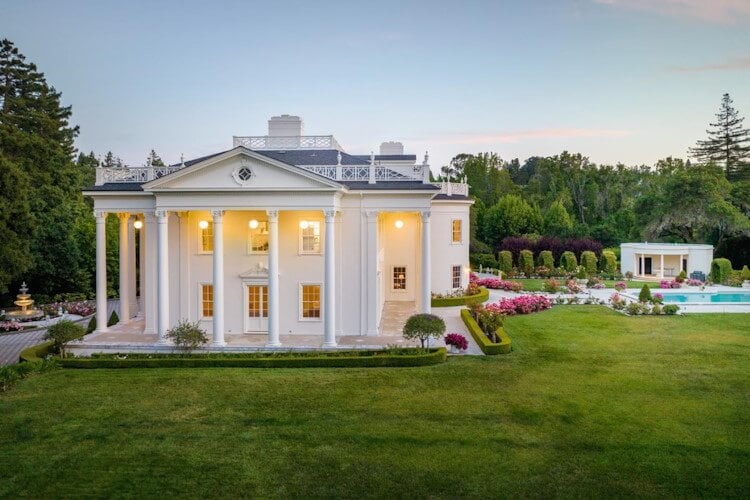 Side of Whitehouse Replica photo of 401 El Cerrito Avenue, Hillsborough (Redfin)