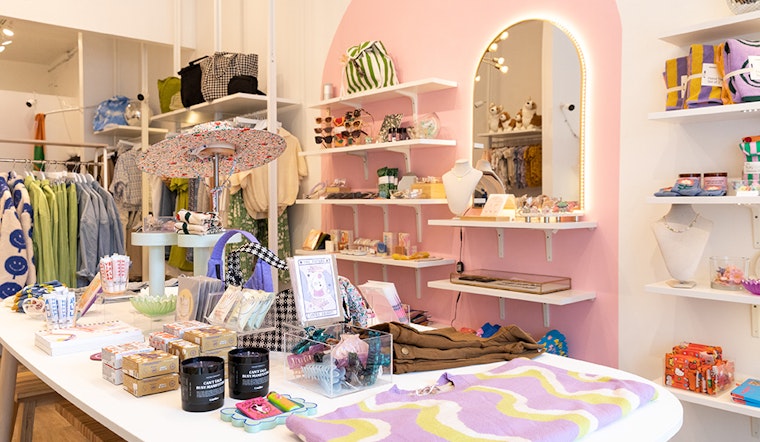 Published on June 16, 2023
Kids' and women's clothing boutique The Kira Shop was able to reopen its doors last week, months after a fire caused the Inner Sunset shop to close temporarily. It welcomed customers back on June 9th, with a redesigned store, new merchandise, and a brand-new logo.

The Kira Shop new storefront and logo. | Photo: Courtesy of The Kira Shop
Though small, the April fire left the entire space covered in ash, destroying most of the merchandise. Founder, Christine Tang, said they were thankful no one was injured in the incident, but grappled with the idea of reopening considering the repairs, lost merchandise, and slower sales in 2022 after a post-pandemic rebound.
"We had to make the difficult decision of rebuilding or saying goodbye to our 5-year run," Tang told Hoodline in an email. "It felt like the pandemic all over again."
The brand originally launched in 2010 as Kira Kids, focusing on organic cotton clothing for children. Tang began by selling screen-printed t-shirts and onesies at a San Francisco baby fair. From there came a brick-and-mortar store in Los Altos, and a pop-up in Hayes Valley. The newly re-opened 9th Avenue store was introduced in 2017.
When the fire happened this year, they also happened to be in the middle of reworking their online store for a summer 2023 launch. Excited about the new web concept, Tang said they decided to redesign the retail space, modeling it after the updated online store. They also rebranded, opening back up as The Kira Shop.
"We are overjoyed to reopen the doors of The Kira Shop and welcome our friends and customers back into our transformed concept store," Tang said in a statement. "The temporary closure allowed us to reassess, reinvigorate, and reimagine what our store could become. While our look may have changed, the heart and soul of The Kira Shop remain the same. We are thrilled to continue being a beloved fixture in this incredible community."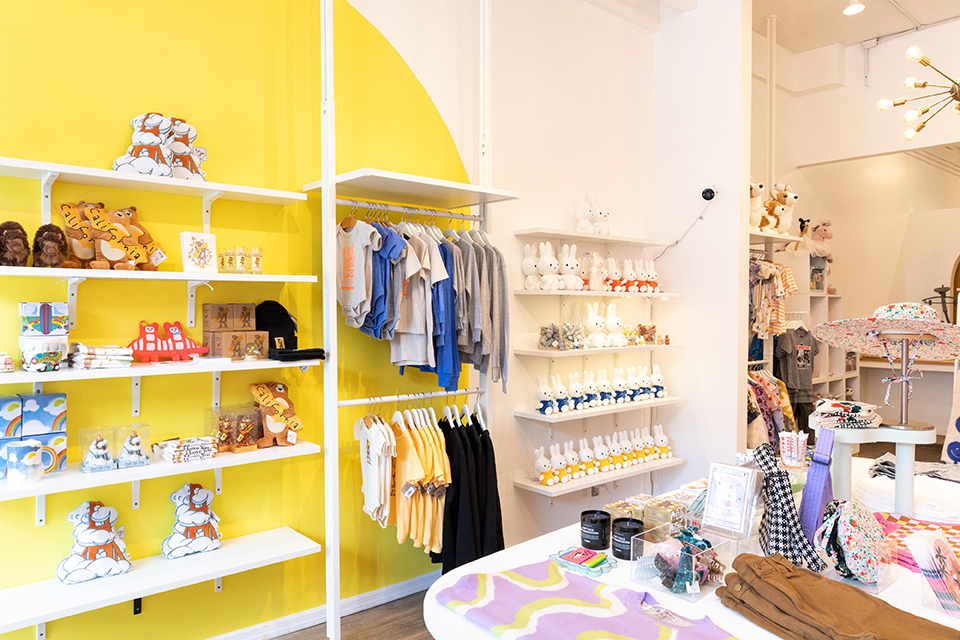 A look at part of the new interior. | Photo: Courtesy of The Kira Shop
Along with a new look and new logo, visitors to the shop can expect a new fitting room, brand new women's clothing, colorful home décor, pet goods, souvenirs, and still lots of stuff for the kids.
The brand, which also has two shops in Hawaii, will have its popular web store back up and running later this month.
"Since our reopening," Tang said, "we've been getting a lot of positive feedback from the neighborhood and even meeting new customers. The support from the Inner Sunset community has been amazing."