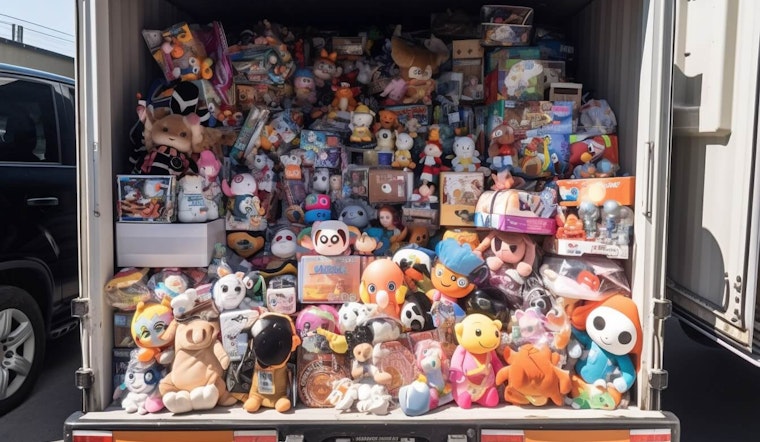 Published on June 01, 2023
In San Jose's Japantown, a small business owner faced a heartbreaking setback when their U-Haul truck, filled with thousands of dollars' worth of unique anime-inspired merchandise, was stolen from right outside their shop, according to KRON. The truck, which had been loaded up with items in anticipation of one of the biggest weekends of the year, the San Jose FanimeCon 2023, was discovered empty and abandoned just two miles away from where it had been stolen.
Thieves struck in the early hours, taking advantage of the darkness to break into the truck and make off with its cargo. Elda, the owner of the anime shop Thousand Skies, said she'd been packing the truck all week with her one-of-a-kind anime-inspired products when it was taken. She had even recorded a video praying for the truck's safekeeping just hours before the break-in took place, according to KRON. The incident has left her devastated, as she told reporters, "Like ten thousand dollars...it was our biggest show and we sell a lot of plushies."
As news of the incident spread, so did the support from the local community and fellow anime enthusiasts. In the spirit of their shared passion, many have taken to scouring the internet and local flea markets, searching for any of the stolen items, in the hope that they can be returned to their rightful owner. So far, the search has proved fruitless, but Elda remains optimistic in her appeal for help, stating that she and her team have been monitoring Facebook Marketplace in the hopes that the stolen merchandise might surface there.
The incident, while causing immense distress for the small business owner, also raises questions about the criminal element to highly sought after collectibles and pop culture merchandise. It is not the first occurrence of such thefts making headlines, as CBS Los Angeles reported a case where $1 million worth of memorabilia, including autographed jerseys, basketballs, baseball, and Pokemon trading cards were stolen from Kaptain Fish Collectibles in Tujunga earlier this year. Interestingly, Kaptain Fish Collectibles was also the third card shop in that area targeted by thieves within two months, as mentioned by GameRant.
While the Japantown heist has cast a shadow on what should have been a joyous and celebratory weekend for Elda and her shop, she has refused to let the setback hold her back completely. True to her resilient spirit, Elda still attended the FanimeCon held at the San Jose McEnery Convention Center from May 27 to May 30, 2023. Instead of presenting her lovable plushies and cute anime-inspired wares, she drew a new exhibit backdrop, which depicted the stolen U-Haul truck itself.
Despite the loss of her unique creations, Elda's continued presence at FanimeCon is testament not only to her resilience but also to the close-knit community of anime enthusiasts who have come together to rally around her in this time of need. As the search continues for the stolen merchandise, it's clear that Elda and her fellow devotees are not giving up, and the spirit of camaraderie and unity within the anime-loving community will not be dampened by this unfortunate turn of events.