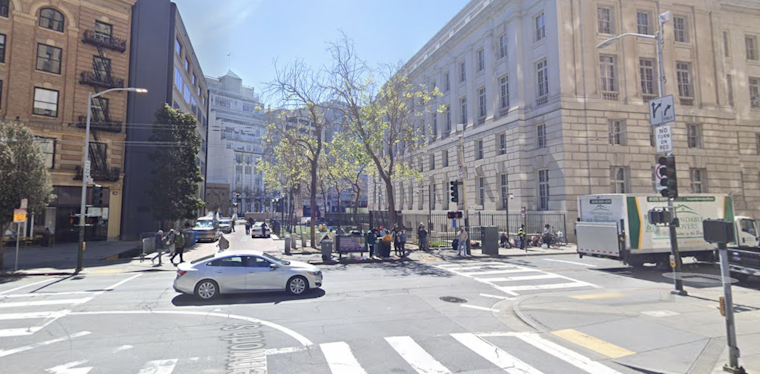 Published on July 06, 2023
A violent assault was captured on video in the San Francisco's UN Plaza area this week, where an 83-year-old man was pushed to the ground allegedly without provocation, reportedly leaving him with numerous bone fractures; the incident has led to an urgent manhunt by local authorities seeking the attacker's identity, and while the details are still emerging according to Henry Lee of KTVU.
He was caught on video attacking an 83yo man without provocation at UN Plaza near McAllister & Leavenworth, pushing him to the ground and causing bone fractures, per @SFPD @sfpdinvestigate @SFPDTenderloin, seeking his ID pic.twitter.com/orVq1T3caB

— Henry K. Lee (@henrykleeKTVU) July 6, 2023
Though the attack took place at the UN Plaza near McAllister & Leavenworth, it was captured on video, enabling @SFPD and @sfpdinvestigate to launch an immediate search for the assailant and call for public assistance in identifying the man responsible for the heinous act. The 83-year-old victim, whose name has yet to be released, now faces a long road to recovery from the injuries sustained.
In a tragic, yet similar case, another woman, age 63, was pushed to the ground and she later died. There is no known connection between the cases at this time.