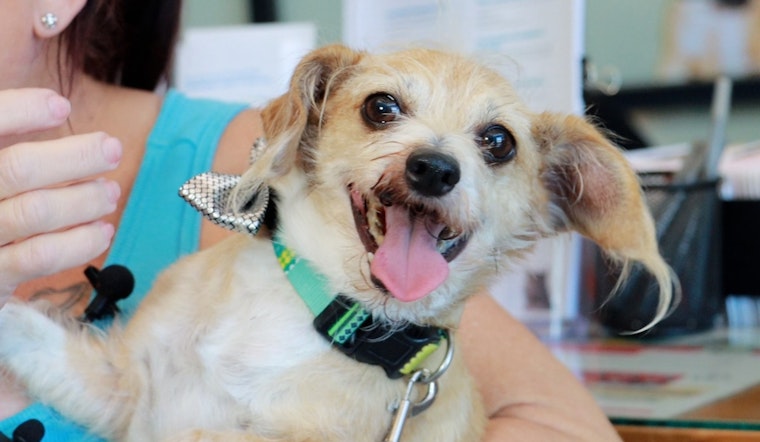 Published on July 21, 2023
A heartwarming reunion unfolded as a Las Vegas family found their long-lost dog 335 miles away from their home in El Cajon, California. According to a news release by the San Diego Humane Society, Ryder, a 9-year-old Chihuahua-terrier mix, had been missing for two weeks after slipping out of his owner's yard on July 3, 2023. Ryder reappeared about 15 days later and hundreds of miles away, with no clue as to how he reached so far from home.
Debbie Ferris, Ryder's owner, searched desperately for her beloved pet with no hint of his whereabouts until she received a phone call on July 17, 2023. Ryder had been discovered outside a Ross store in El Cajon by a good Samaritan who promptly took him to the San Diego Humane Society's El Cajon campus. Thanks to his microchip, the Lost & Found team were able to locate Ferris and inform her of Ryder's unexpected adventure.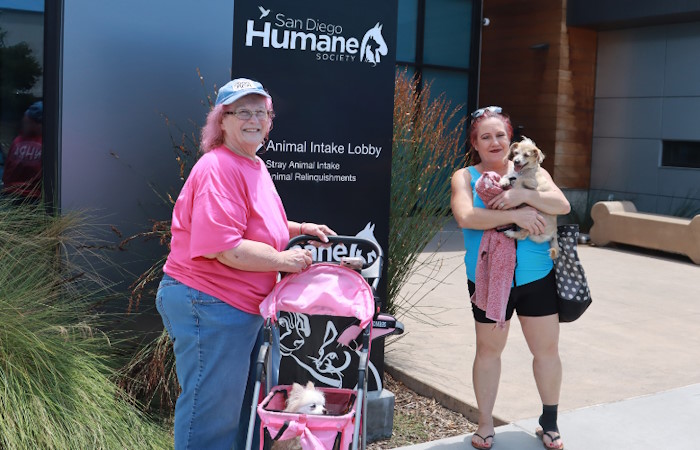 Source: Humane Society of San Diego
Upon learning of her pup's miraculous appearance in California, Ferris, Ryder's "aunt" Darlene Hardee, and Ryder's best dog friend Blondie, hastily embarked on the journey to reunite with Ryder. With emotions overwhelming her, Ferris expressed her relief and excitement upon seeing her long-lost furry friend again.
The family remains puzzled over the mystery of Ryder's departure and his 335-mile trek. Ferris had made efforts to find him within Las Vegas, putting up around 200 flyers in her neighborhood and leveraging social media platforms like Facebook and Nextdoor to no avail, until that fateful call from the San Diego Humane Society according to Patch.
This remarkable story highlights the importance of microchipping pets and maintaining up-to-date contact information on the microchips. Nina Thompson from the San Diego Humane Society emphasized that Ryder's reunion with his family might not have been possible without his microchip. Pet owners can ensure a higher likelihood of their lost pets returning home with this simple yet crucial measure.
Though questions remain surrounding Ryder's grand adventure, what matters most is the safe return of this beloved family member to Ferris and her family. The San Diego Humane Society and good Samaritan who brought Ryder in both played instrumental roles in reuniting this Las Vegas pup with his loved ones.