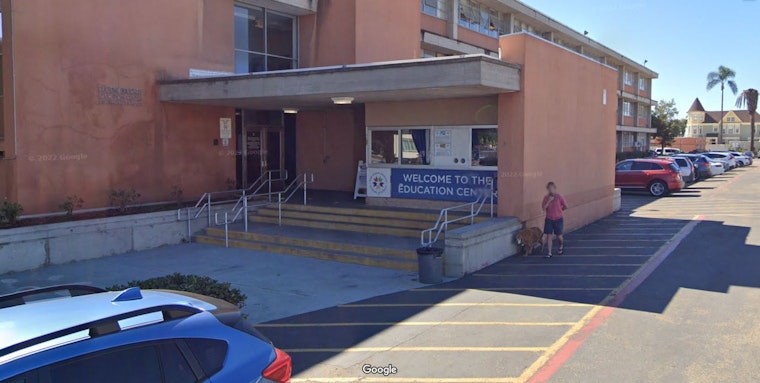 Published on August 21, 2023
Tropical Storm Hilary is reshaping the start of the school year for numerous schools in San Diego County, causing school districts to postpone their first day of classes in order to ensure student safety and assess potential damages. According to ABC 10 News, the San Diego Unified School District has canceled in-person classes and activities today.
The decision to postpone the start of the school year was communicated in a news release from the San Diego Unified School District, stating that the delay would allow the district to "assess any impact to sites and offices and ensure they are prepared to welcome students and families to the new school year." Forecasters expect the heaviest rainfall and winds to hit the region from Saturday afternoon to Monday, with potential for 2 to 3 inches of rain in coastal areas and 2 to 4 inches across inland valleys.
The San Diego County Office of Education posted the announcement on its website and is providing live updates through its Twitter account @SanDiegoCOE. Apart from the San Diego Unified School District, other affected districts include Borrego Springs Unified School District, multiple charter schools, and some private schools such as The Winston School of San Diego. Additionally, the San Diego Community College District (SDCCD) has also decided to close all campuses and facilities today, canceling classes at San Diego City, Mesa, Miramar, and Continuing Education colleges.
.@sdschools announced today that it will postpone the start of its school year by one day, with schools being closed to students on Monday, Aug. 21. @SanDiegoCOE will post updates with any additional closures or schedule changes at https://t.co/MfOzer7nmK

— San Diego County Office of Education (@SanDiegoCOE) August 20, 2023
As reported by San Diego County Office of Education, most school districts in the county have already commenced the 2023-24 school year. School districts, charter schools, and private schools are continuing to work with public safety partners to monitor weather and road conditions. Depending on the situation, they will operate as usual to ensure students have a safe place to learn
SDCCD Acting Chancellor Gregory Smith emphasized the health and safety of students and employees, stating, "While we have received no reports of damage to any district facilities, we believe it best for the community to keep as many people as possible off local roads and highways." Palomar Community College District shared similar sentiments, canceling both in-person and virtual classes for today. The decision considered the uncertainty of the storm's impact and the fact that many students rely on public transportation.
San Diego State University announced that today's classes on the main and Imperial Valley campuses would be conducted virtually, with employees being asked to work remotely if possible. The main library plans to close, with the exception of the 24/7 study area open only for SDSU affiliates. South Bay area schools are expected to remain open, with Chula Vista Elementary School District Superintendent Dr. Eduardo Reyes stating in an email to parents, "Our families rely heavily on our schools to provide a safe place for students during the workday, therefore we are committed to staying open as long as conditions allow."
Although schools are eager to kick off the new academic year, safety remains the priority. In a news release, San Diego Unified School District Superintendent Dr. Lamont Jackson expressed his hope that the storm's intensity would decrease as it passes through the region. However, he acknowledged the uncertainty of the weather and stressed the importance of taking necessary precautions. Board of Education President Sabrina Bazzo also echoed Jackson's sentiments, thanking the community for their understanding and the staff for working towards keeping students and employees safe.