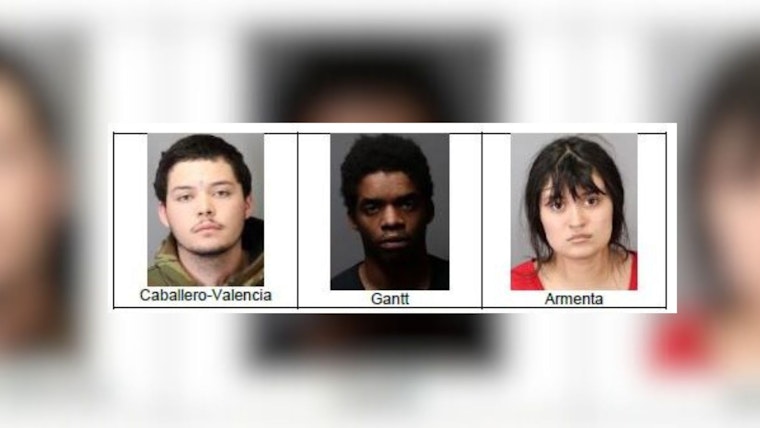 Published on September 29, 2023
Arrests have been made in connection with an attempted murder that took place earlier this month in Sunnyvale, California. According to information released by the Sunnyvale Department of Public Safety (SDPS), the incident occurred on September 12, when officers responded to a report of gunshots and a vehicle collision in the area of Hawthorn and Arbutus Avenue. The victim, an adult male, sustained a gunshot wound to the head and was transported to a local hospital for treatment.
Following an extensive investigation, SDPS detectives identified three suspects involved in the case. Yesterday, in coordination with the Stanislaus County Sheriff's SWAT team and the assistance of the Stockton Police Department, authorities arrested Elder Caballero-Valencia and Destinee Armenta in Modesto, as well as Raymond Gantt in Sunnyvale.
In addition to the multi-agency operation, the SDPS collaborated with the Stockton Police Department's SWAT team regarding a search warrant at a residence in Stockton. All three suspects face multiple charges, including attempted murder, accessory to attempted murder, and conspiracy.
The arrests were made possible through the combined efforts of the Sunnyvale Department of Public Safety, the Stockton Police Department, and the Stanislaus County Sheriff's Office.
As the investigation continues, the SDPS urges anyone with information regarding the incident to contact Detective N. Kakis at (408) 730-7110.