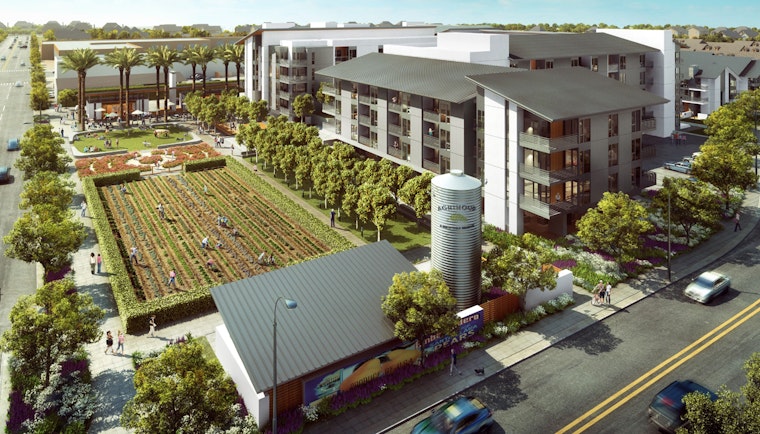 Published on September 18, 2023
In a groundbreaking initiative to tackle the affordable housing crisis in the Silicon Valley, Agrihood stands proud as California's largest urban farm and housing community – a pioneering blend of sustainable agriculture and accessible living. At the grand opening on September 20, various experts and influencers, including Mayor Lisa Gillmor of the City of Santa Clara and CEOs from Housing Trust Silicon Valley and Enterprise Community Partners, will come together to celebrate this remarkable achievement, funded by the 2016 Measure A Affordable Housing Bond.
Agrihood is more than an a housing project. It is an amalgamation of community-oriented urban agriculture and affordable homes. An article provided by the Santa Clara County Government reports that this innovative space includes below-market units prioritized for low-income seniors and veterans, accompanied by farmers markets and gardening lessons in its sprawling 1.5-acre open space.
As the brainchild of Core Companies, this project presents an unprecedented example of collaboration between multiple stakeholders, all invested in creating a sustainable future. Attendees at the launch event include Consuelo Hernandez, Director of County of Santa Clara Office of Supportive Housing, Preston Smith, Executive Director of Santa Clara County Housing Authority, Vince Cantore, Vice President of The Core Companies, and Chris Neale, President of The Core Companies.