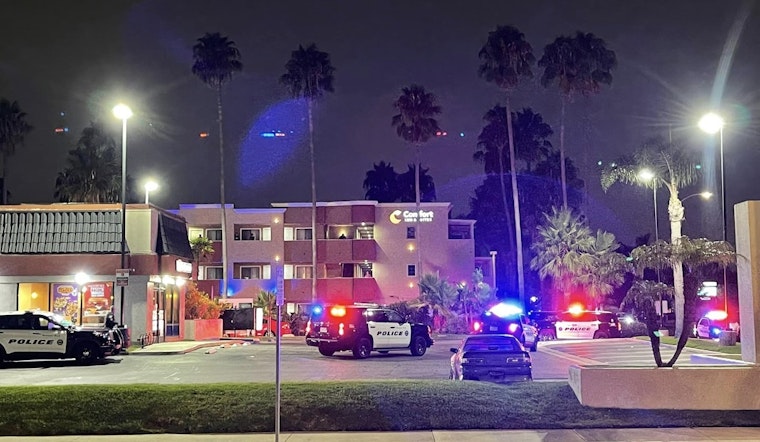 Published on September 18, 2023
Earlier today, an unidentified individual opened fire in a Jack in the Box drive-thru in Huntington Beach, resulting in a non-life-threatening injury to a person going through the drive-thru, according to KTLA.
Following reports of the shooting, officers promptly responded to the restaurant, located in the 16000 block of Beach Boulevard, as confirmed by a Huntington Beach Police Department spokesperson. At the scene, officers discovered the victim suffering from a gunshot wound, who was promptly transported to a local hospital for medical attention, reported Yahoo News.
A red car adorned with evidence markers was stopped at the drive-thru ordering area, as captured in a video of the scene. The search for the unidentified shooter remains ongoing, as authorities have not yet offered any description or clues pertaining to the assailant's identity.
As the investigation into the motive behind this brazen act of violence continues, the large red car at the scene, bearing markers indicating a grim reminder of the shooting, remains a haunting image in the minds of locals, reported MyNewsLA.