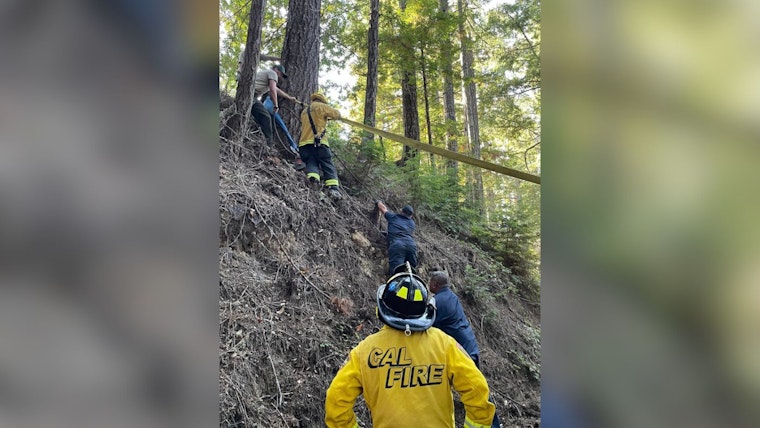 Published on September 22, 2023
Yesterday, a dangerous situation arose for two horses on Pescadero Creek Road. According to a San Mateo County CAL FIRE post, the trailer carrying the animals found itself teetering perilously, mere inches away from the edge of a 100-foot drop. Without hesitation, San Mateo County Fire Engine 58, accompanied by Woodside Fire Protection District, Coastside Fire, Peninsula Humane Society & SPCA SMC Large Animal Evac Group, and San Mateo County Parks responded to this challenging scene, determined to save the endangered horses.
The team of expert firefighters and first responders wasted no time in assessing the situation and devising a plan for the precarious rescue. Before long, they were able to stabilize the trailer until a tow truck finally arrived on the scene. It was reported that the horses had sustained only minor injuries during their ordeal.
As reported by CAL FIRE's Facebook post, the various agencies that collaborated in this rescue effort exemplify the collective strength and determination they possess to face even the most daunting challenges head-on.