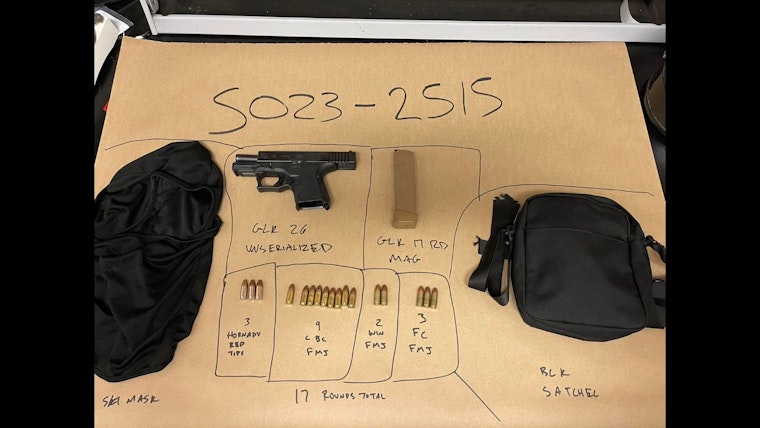 Published on September 18, 2023
In the quiet of Southern Marin, an unsettling incident unfolded over the weekend as law enforcement responded to a shoplifting call at a local business. An arrest was made of a juvenile armed with an unregistered and loaded 9mm handgun, as well as a black ski mask, according to the Marin County Sheriff's Office.
Deputies were quick to locate two individuals who matched the description provided by the business. During the detention process, the juvenile suspect attempted to retrieve an item from a small satchel across his chest, engaging in a struggle with the deputies who sought to prevent him from accessing the contents. It was later discovered that the item in question was the loaded firearm, containing 17 rounds of 9mm ammunition.
Upon securing the scene with the suspect in handcuffs, the unregistered weapon, fully equipped with ammunition, and the black ski mask were recovered. The age of the suspect necessitated his arrest and subsequent booking into a juvenile detention center, as reported by the Marin County Sheriff's Office.
The second individual involved in the incident received an in-house citation. Rather than facing criminal charges through the Court system, this person will meet with the School Resource Officer to engage in a diversion program, as stated by the Marin County Sheriff's Office.
No injuries occurred during this tense encounter.