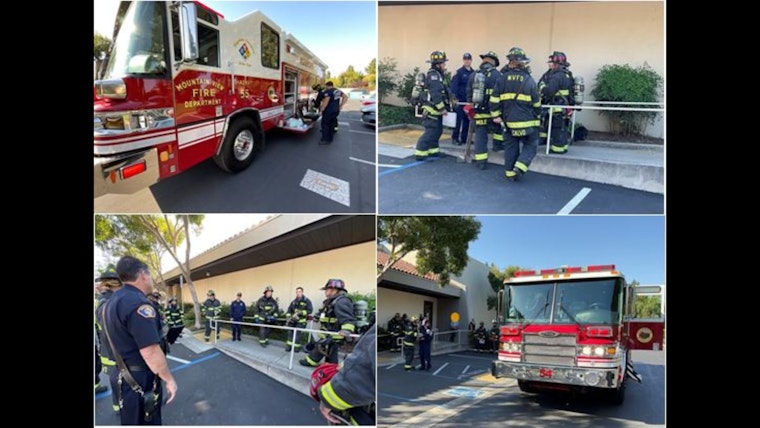 Published on September 15, 2023
A hazardous materials scare forced the evacuation of tenants at a chemical company in Mountain View yesterday. The reporting party had apparently opened a container filled with an unknown chemical substance when it suddenly popped and began emitting smoke, according to the City of Mountain View news.
Concerned for the safety of the occupants, the City of Mountain View Fire Department responded to the 911 call placed at 4:10 p.m. from the laboratory at 319 N. Bernardo Ave. Arriving on the scene just six minutes later, they acted swiftly to efficiently contain the potentially hazardous situation.
Mountain View Fire Department's Hazardous Materials team was tasked with the crucial step of determining what, exactly, the mysterious substance was and whether it had the potential to be dangerously toxic. Tests were conducted inside the lab, and fortunately, it was found that the chemicals were effectively contained in the lab's fume hold device. The team was able to quickly ascertain that the rest of the building was safe for occupancy, much to the relief of the building tenants who had self-evacuated.
There were no reports of injuries, and everyone was allowed to safely return to their offices.
The facility was handed back over to its management, according to Mountain View's official website, and will undergo further evaluation to determine the cause of the incident and prevent any future occurrences.