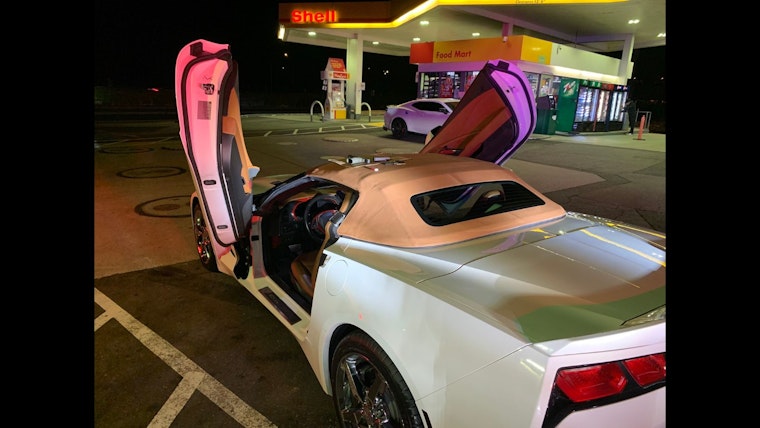 Published on September 18, 2023
Over the weekend of September 15, Novato Police Department officers conducted a DUI Saturation Patrol operation, which led to two significant arrests involving firearm possession. Funded by the California Office of Traffic Safety, the operation aimed to increase the safety of Novato's streets by cracking down on impaired drivers.
On Friday evening, two officers stopped Shakon Miller, a 26-year-old Oakland resident, for failing to stop at a stop sign. According to the Novato Police Department's Facebook post, a records check revealed that Miller had an outstanding arrest warrant from Solano County related to a gun case. Miller was subsequently taken into custody and booked into the Marin County Jail.
Approximately an hour later, two other officers conducted a traffic stop on Gino Turner, a 19-year-old San Bruno resident, for a speed violation. Turner was found to be in possession of marijuana while driving and suspected of driving under the influence. However, things took a turn for the worse when the officers noticed a handgun on the floorboard in plain view as Turner stepped out of the vehicle to participate in field sobriety tests. Through their investigation, officers determined that Turner unlawfully possessed and transported a loaded and unregistered Glock handgun, for which he was ultimately booked into Marin County jail on several weapons-related charges.
As responsible citizens, it is always encouraged to cooperate with law enforcement and keep safety in mind when behind the wheel. Be cautious on the roads, drive sober, and remember to contact the Novato Police Department to report any suspicious activity that may threaten public safety – day (415-897-4361) or night (415-897-1122). As always, in cases of emergency or immediate danger, do not hesitate to call 9-1-1.