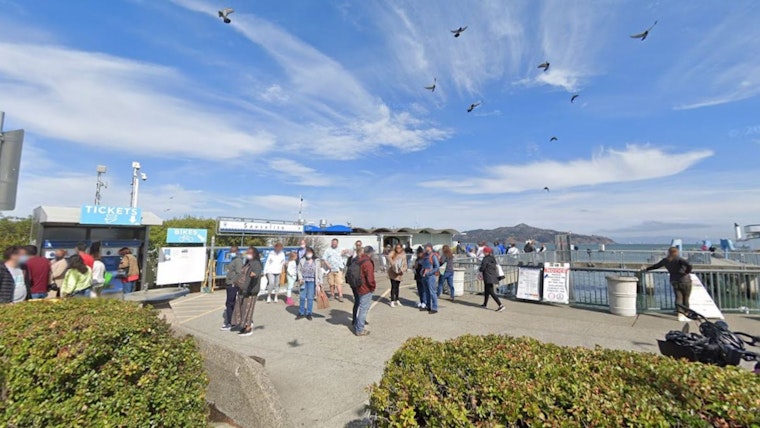 Published on September 18, 2023
The Sausalito Ferry Landing, a gateway between the captivating cityscape of San Francisco and the serene charm of Sausalito, will witness a $2.4 million overhaul that will elevate the commuting experience. According to a recent Patch article, the project's objective is to expand the plaza area to accommodate new benches, additional ticketing machines, and more queuing for bicycles and pedestrians.
This much-anticipated change did not come without its challenges. Despite its promising outcomes, the project demands the closure of Tracy Way and a net loss of eight parking spaces in Parking Lot 1 adjacent to the ferry plaza. Nevertheless, after much deliberation, the Planning Commission approved the site plan on September 13 in a 3-2 vote. As highlighted in the City of Sausalito, the project now moves to the authority of the City Council to shape its future trajectory.
Funded by a $2.4-million Federal Transit Administration grant administered by the Golden Gate Bridge, Highway, and Transportation District, the primary requirement for the project centers on increasing the size of the plaza to better accommodate circulation and queuing. The site plan's components comprise new directional signs in and around the plaza area, installation of a bioretention facility to filter out stormwater contaminants before reaching San Francisco Bay, and no new trees in the plaza area.
The City Council now shoulders various responsibilities surrounding the project, including serving as an appellate body to affirm, modify, or reverse the Planning Commission decision if an affected party files an appeal within 10 days. More significantly, the council will decide if the project necessitates approval by Sausalito voters based on the requirements of Ordinance 1128. As the project unfolds, the City Council must also authorize or deny funding for construction, contingent on the results of a competitive bidding process, and authorize the closure of Tracy Way.