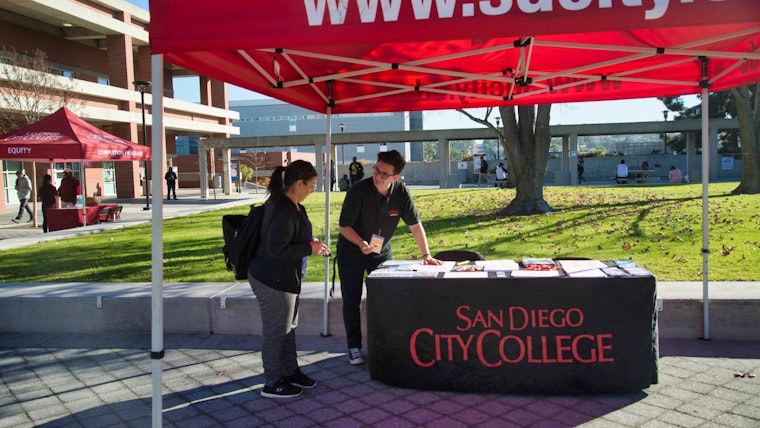 Published on September 29, 2023
Earlier this week, the San Diego Foundation announced a $200,000 grant to San Diego City College to prioritize diversity in two significant fields: nursing and cybersecurity. The grant will fund workforce development initiatives specifically aimed at the retention and graduation of Black students in these programs, according to the San Diego Foundation.
Pamela Gray Payton, Vice President and Chief Impact and Partnerships Officer at the San Diego Foundation, emphasized the importance of workforce development in building a resilient region, supporting employee prosperity, and benefiting businesses and local communities. This grant is a significant step in addressing the demand in these fields while "supporting more Black and African American students as they pursue in-demand careers that provide family-sustaining wages".
The grant's objectives include outreach to prospective Black or African American students, connecting them with culturally appropriate wraparound services through the college's Hermanos Unidos/Brothers United (HUBU) and Umoja counseling programs, providing emergency and transportation financial aid, and offering career development support such as access to paid internships, clinical placements, and culturally informed counseling.
San Diego City College was chosen for this program partially because of its recent nursing program rankings. The program was ranked No. 3 in the nation and No. 2 in California based on the three-year average pass rate for the NCLEX-RN, the licensing exam for registered nurses. With a 3-year average NCLEX-RN passing rate of 99.50%, its pass rate for the 2021-2022 academic year is the highest among any two- or four-year nursing program in San Diego County.
According to the Hospital Association of Southern California, the nursing vacancy rates among hospitals in the region have exceeded 30%, a stark contrast from the 6% average vacancy rate before the pandemic struck. The UC San Francisco Health Workforce Research Center on Long-Term Care estimates that California faces a staggering shortage of around 36,000 licensed nurses.
Moreover, San Diego City College launched a bachelor's degree in cybersecurity earlier this year. The program allows students to obtain a bachelor's degree at a much lower cost compared to a four-year university. In addition to offering a bachelor's degree, the college also provides a certificate and an associate's degree in cybersecurity. This low-cost opportunity can significantly benefit the students and the community.