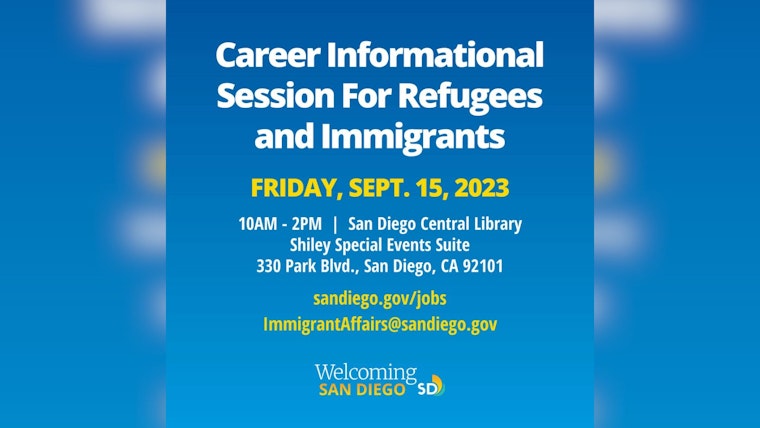 Published on September 15, 2023
The journey to start anew can be a daunting task, but the city of San Diego is taking steps to help ease the transition for immigrants and refugees settling in its midst. Today, the City's Office of Immigrant Affairs (OIA), in collaboration with the Personnel Department, held its first-ever career fair tailored specifically for newcomers to the city at the San Diego Central Library according to the Inside San Diego.
Acting Executive Director of the Office of Immigrant Affairs Matt Griffith articulated the importance of such an event, stating, "The idea for this career fair came from a need to fill vacancies at the City while knowing that new arrivals to San Diego seek to gain housing and employment. A job can not only provide a pathway to meet those needs, but it can also generate growth and self-sufficiency among our immigrant population." The need to connect immigrants and refugees with employment opportunities is a crucial step towards improving their quality of life and fostering a sense of belonging within their new communities.
During the career fair, participants were able to swiftly gain access to information on various career opportunities, skill development, and networking within the city departments. Among them were Parks and Recreation, Library, Public Utilities, Development Services, Transportation, and the Office of Child and Youth Success. In addition, city staff offered guidance on resume building best practices and the process for getting foreign degrees accredited in the United States. Attendees also had access to live language interpretation in Spanish, Dari, Pashto, Russian, Somali, and Vietnamese, ensuring that the fair was as inclusive as possible.
San Diego's dedication to supporting its immigrant and refugee populations continues beyond this career fair as well. Various hiring events throughout the year aim to provide opportunities for career growth and advancement, with a focus on positions within different city departments.