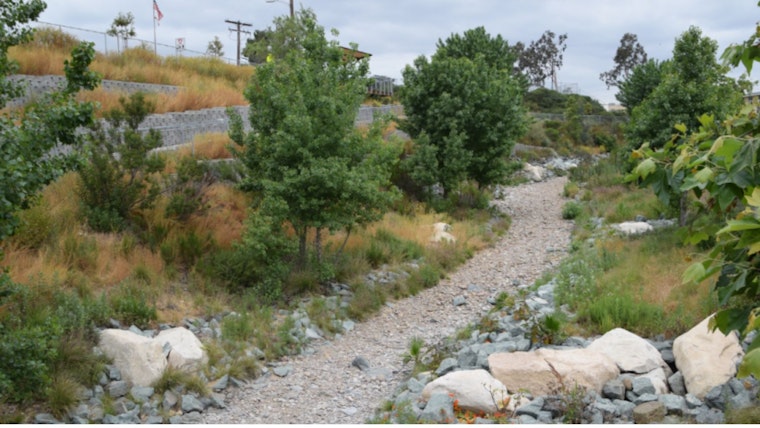 Published on September 21, 2023
In a move toward a more prosperous, healthy, and equitable city, San Diego is inviting its citizens to help shape the future of the Chollas Creek Watershed by participating in guided walks along the creek on Saturday, September 23, as they seek public input for their new Chollas Creek Watershed Regional Park Master Plan, according to Inside San Diego.
The Chollas Creek Watershed is a complex interweaving of water channels, parks, and open spaces spanning across various San Diego neighborhoods, including City Heights, Kensington-Talmadge, Eastern Area, Encanto, Southeastern San Diego, Barrio Logan, Greater Golden Hill, North Park, and Normal Heights. Over the years, community members have channeled their voices to express their desire for a restored Chollas Creek, with efforts successfully resulting in its recognition as a regional park in the updated Parks Master Plan in 2021.
As a part of the City's ambitious plan, the Chollas Creek Watershed Regional Park Master Plan aims to increase ecological habitat restoration, create more pedestrian-friendly and cycling infrastructure, enhance public health and environmental quality, facilitate economic growth, and promote new developments that elevate the surrounding neighborhoods. Achieving this requires the unique insights and perspectives of the city's residents, as they have direct experience with the current state of the Chollas Creek Watershed.
City Planning Director Heidi Vonblum expressed her enthusiasm for the project and highlighted the collaborative nature of its conception, stating: "The Chollas Creek Watershed Regional Park has the potential to bring immense benefits to surrounding communities, such as a cleaner environment and more outdoor parks and recreation spaces...For decades, we have heard from San Diegans that they want investments in the Chollas Creek Watershed to realize its full potential. We are excited to work together with the community to make that happen."
To ensure the residents' visions are captured and included in the Master Plan, the City has planned three separate walks along Chollas Creek, each starting at distinct locations and taking approximately an hour. The scheduled walks are as follows:
10 a.m. – Southcrest Recreation Center, 4149 Newton Ave., San Diego, CA 92113
12 p.m. – Castana and 47th Streets, San Diego, CA 92102
2 p.m. – Chollas Parkway & Salta Place, San Diego, CA 92105
In this collaborative effort, the City emphasizes the importance of continued public input and active participation from community members throughout the Master Plan's creation process. To make this possible, a variety of channels will be utilized, including surveys, community meetings and workshops, partnerships with community-based organizations, and participation in community events. To stay informed about ways to engage and provide input, residents can visit the Chollas Creek Watershed Regional Park Master Plan website.