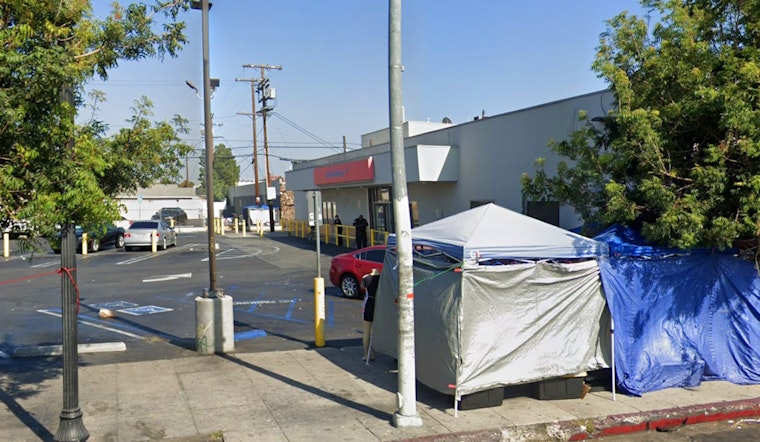 Published on September 18, 2023
On Friday, September 15, a shooting near a Bank of America in South Los Angeles claimed the life of one individual and left another injured. The incident occurred at the intersection of Broadway Street and Manchester Avenue. As the local community mourns the loss and worries for the injured, investigators are working to piece together the details of this senseless act.
According to KTLA, officers arrived at the scene around 7:30 p.m. and discovered a 30-year-old man with a gunshot wound to the head. He was pronounced dead shortly thereafter, marking another death in the ongoing battle against gun violence in city streets.
A second victim, a woman, suffered a gunshot wound to her leg and was transported to a local hospital for medical treatment. The suspects have been described as two Black males wearing black hoodies, who fled the scene on foot and were last seen running northbound from the area, per a Yahoo News report. Investigators have yet to release the identities of the victims or provide any concrete motive for the violent encounter.
As noted in CBS Los Angeles, the investigation is ongoing, and anyone with information about the tragic event is encouraged to contact the Los Angeles Police Department at 1-877-527-3247.