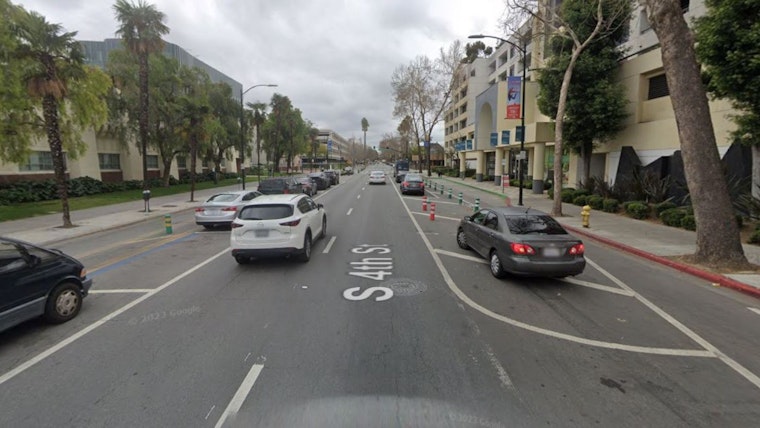 Published on September 18, 2023
Early Friday, a tragic incident unfolded near San Jose State University (SJSU), leaving one man dead and another in custody. According to the San Jose Police Department's (SJPD) official report, officers responded to a stabbing on the 200 block of S. 4th Street at approximately 4:17 AM. Upon arrival, they discovered an adult male who had been stabbed at least once. Despite the efforts of medics, the man was pronounced deceased at the scene.
The identity of the victim has not been released, pending notification of next of kin by the Santa Clara County Coroner's Office. The motive and circumstances surrounding the incident are under investigation. What is known, as of now, is that the adult male suspect remained at the scene and was taken into custody by SJSUPD as San Jose Police patrol units arrived. The suspect was later arrested and booked into the Santa Clara County Jail for homicide.
This unfortunate event marks the 26th homicide in the city this year.
The San Jose Police Department urges anyone with information regarding this recent homicide or any other violent crime in the area to come forward and report to Detective Sergeant Barragan or Detective Van Brande via email or phone at 408-277-5283. The authorities also offer the P3TIPS mobile app, a tip line at (408) 947-STOP, or submitting tips online at www.svcrimestoppers.org for those who wish to remain anonymous. If the information provided leads to an arrest, the person submitting the tip is eligible for a cash reward from the Silicon Valley Crime Stoppers Program.