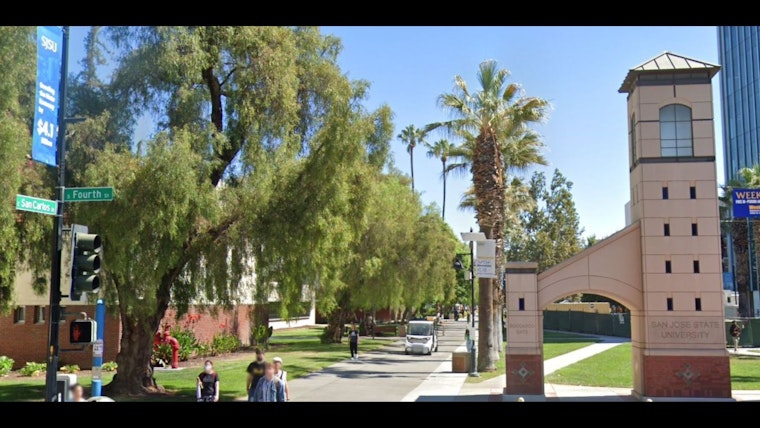 Published on September 16, 2023
Just outside of San Jose State University, early yesterday morning, a deadly stabbing occurred nearby the Colonnade Apartments. Despite the violent event taking place beyond the university's jurisdiction, a swift response from three campus police officers led to the apprehension of the suspect who remains in custody according to CBS San Francisco. University officials have confirmed that no students were involved.
The stabbing occurred at a parking garage in the vicinity of S. 4th and San Carlos streets, directly across from the university campus. San Jose Police Department is now handling the investigation, and detailed information about the suspect, the victim, and the circumstances leading up to this event has yet to be released per KTVU.
Campus police officers, who were patrolling near the crime scene, quickly took action. Police Captain Frank Belcastro praised their prompt response by stating, "The first officer was on the scene in less than a minute." Their rapid pursuit and apprehension of the suspect, armed with a knife, marked a job well done, and the handover of the suspect to the San Jose Police Department signifies a seamless collaboration between the two forces as reported on Twitter.
Suspect arrested by @SJSUPOLICE in deadly predawn stabbing in parking garage near S. 4th & San Carlos across from @SJSU & turned over to @SanJosePD. No students involved, university says pic.twitter.com/YtZchBlRJl

— Henry K. Lee (@henrykleeKTVU) September 16, 2023