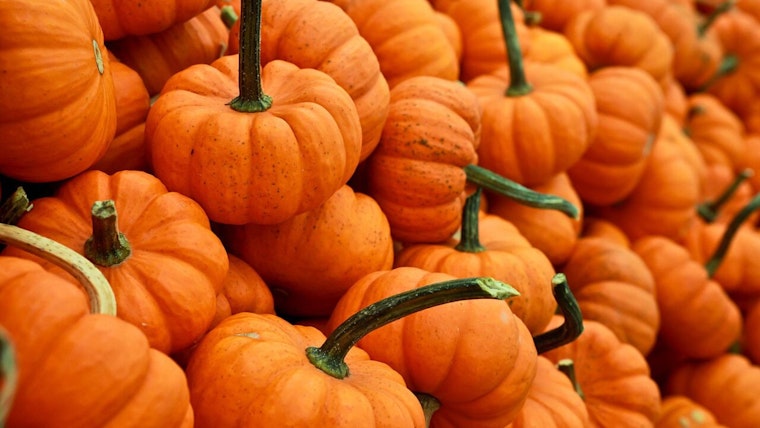 Published on October 01, 2023
The arrival of autumn heralds the opening of a traditional family gathering with a fresh location and improved features. ABC Pick of the Patch Pumpkins festival takes place in San Mateo, California, between September 22 and October 31, offering a vast selection of pumpkins, large-scale inflatables, and various activities to entice visitors of all ages, according to the Patch report.
The updated site at 1801 S. Delaware St. at Concar Drive boats a variety of pumpkins and a charmingly adorned "memory zone" where parents can make memories with their children. According to ABC Tree Farms, the venue also caters to kids between the ages of 2 to 12, thereby making it an optimal spot for birthday parties, school excursions, non-profit meetings, and mommy-and-me groups.
With no charges for admission or parking, patrons can enjoy the pumpkin patch without concerns about added expenses. Attendees are invited to take photos, explore displays, and find their perfect pumpkin free of any extra costs. For eager little ones, bouncy diversions await youngsters aged 2 to 12. The option exists for parents to buy wristbands, granting kids access to these amusements for a specific duration or the entire day. It is important to mention that separate purchases are necessary for games.
At the pumpkin patch, participants will find a variety of games and activities priced on a per ticket basis. In addition to the inflatable attractions, a paintball range is available for enthusiasts. The event's ticket kiosk displays daily ticket bundles, with online discounts accessible via the ABC Tree Farms website or customer email program.
The event organizers, as cited by ABC Tree Farms, advise visitors to wear close-toed shoes to the pumpkin patch and require socks for inflatable rides. It is suggested that attendees wear weather-appropriate attire, such as hats and sunblock, to prevent friction burns caused by the inflatables in hot weather. Wearing long pants and socks is a precautionary measure to avoid these burns.
When a respite from the excitement is desired, the pumpkin patch's ticket kiosk sells prepackaged drinks and snacks. While patrons are not permitted to bring outside food and beverages—unless it's prearranged for parties or groups—the venue maintains a non-smoking, non-vaping policy to ensure it remains family-friendly. The venue excludes dogs and mandates that service animals remain leashed at all times.
Security measures such as a lost and found service are in place at the venue, with the service accessible via the ticket kiosk. If a child gets separated from their party or family, staff members are available to aid in reestablishing contact. First aid is on hand at the entrance ticket kiosk for anyone requiring medical attention.