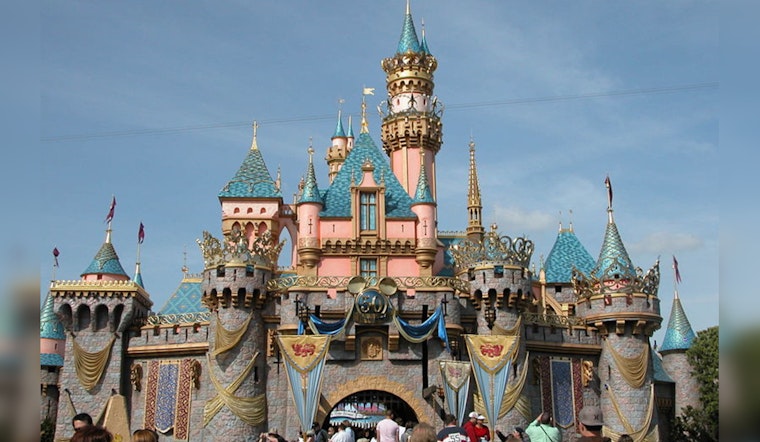 Published on October 02, 2023
Disneyland Resort's expansion proposal, if approved, will include up to 16 new rides and a fresh outdoor show, according to a report by KTLA. These development plans, part of the Disney Forward initiative, are currently under review by the City of Anaheim.
An article by the Orange County Register presented details from the 17,000-page environmental report on the proposed expansion. The report alludes to a fresh theme park on Downtown Disney and Lilo and Stitch parking lots, set among the Disneyland Hotel and Paradise Pier Hotel—the latter is under transformation into the Pixar Place Hotel.
Moreover, the expansion plans reveal Disneyland's intention to incorporate a diverse range of rides for visitors. The roster includes five thrill rides, nine family rides, two round rides, and an attraction show. Inspiration for the proposed rides includes existing Disneyland attractions, such as Autopia, Mater's Junkyard Jamboree, Dumbo the Flying Elephant, and King Arthur's Carrousel.
The KTLA report further cites the DisneylandForward project details, intending to renovate Disneyland and adding new attractions, shops, and restaurants within the existing park's boundaries. Speculation is prevalent regarding potential attractions like Frozen's Arendelle, Black Panther's Wakanda, and Coco's Santa Cecilia, as mentioned by Disney Parks Chairman Josh D'Amaro.
Additionally, Disney enthusiasts are speculating that popular titles like "Tangled," "Zootopia," and "Tron," among others, may inspire new lands and attractions. Expanded areas themed on Peter Pan and Toy Story have also been discussed.
The Orange County Register's published concept art presents potential themes and settings for DisneylandForward. Illustrated examples include Tokyo Disneyland with lands themed on Tangled, Frozen, and Peter Pan, as well as Walt Disney World in Florida, featuring Toy Story Land, Disney Springs shopping district, the Tron roller coaster and Disneytown retail section from Shanghai Disneyland.
Regarding concerns about increase in noise levels, plans show a proposal to construct permanent noise barriers once the expansion begins. This includes installing 12-foot barriers along property lines, as stated in the expansion plans. The company also plans to enforce temporary sound barriers and a ban on fireworks in new expansion regions to minimize noise further.