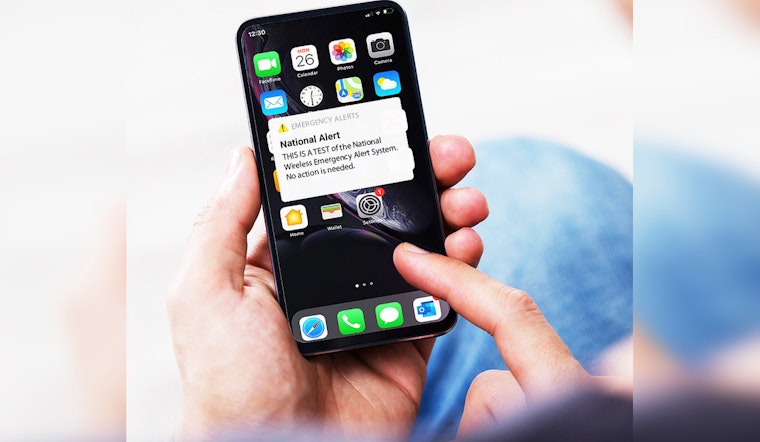 Published on October 02, 2023
Los Angeles County residents along with the nation, will take part in a nationwide emergency alert test set on Thursday, October 4, at 2:20 p.m. This announcement was made by the Federal Emergency Management Agency (FEMA) via its Twitter account. The test, a standard procedure carried out every three years, to effectively ascertain the efficiency of the Integrated Public Alert and Warning System (IPAWS).
IMPORTANT: On Wednesday, Oct. 4th at 2:20 p.m. ET, there will be a nationwide emergency alert test on cell phones, wireless devices, radios, and TVs.

This is a standard test that occurs at least once every three years. No action is needed.

Info & FAQs: https://t.co/KKyrIr4e03 pic.twitter.com/xDW92DwcAy

— FEMA (@fema) October 2, 2023
Working alongside the Federal Communications Commission (FCC), Federal Emergency Management Agency (FEMA) plans to assess the effectiveness of both Wireless Emergency Alerts (WEA) and the Emergency Alert System (EAS). The objective is to understand how these systems can distribute vital information during large-scale emergencies. Major U.S. wireless providers will also actively participate in this test which is expected to reach millions of mobile phones, radios, and televisions across the nation.
Provided that their mobile devices are powered and within the vicinity of an active cell tower from a participating provider, mobile phone users can expect, to receive the alert. The alert will only be transmitted once during the designated 30-minute testing window.
Whilst this is a standard test and requires no action from the public, FEMA will share extensive information and resources post-test to those interested in learning more about emergency preparedness. The FEMA website houses a multitude of resources on the IPAWS initiative and supplies various FAQs about the test and the system to guide the public.