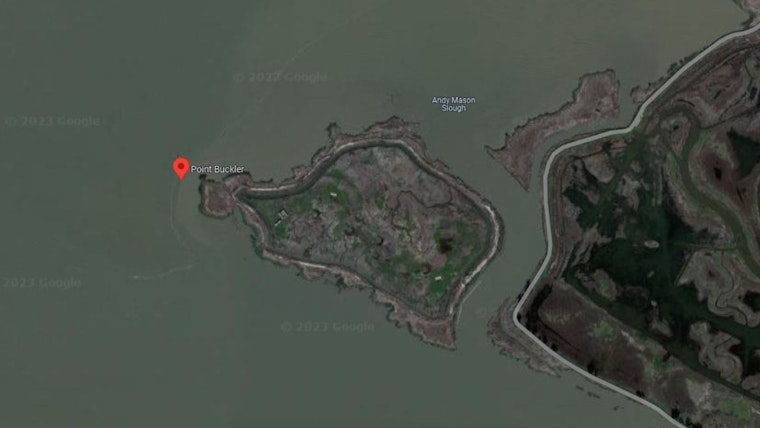 Published on October 02, 2023
Point Buckler Island, a petite island at Grizzly Bay's perimeter, is up for sale at $ 75 million. Its last famous owner an affluent Bay Area water sports enthusiast, the property captivated interest from potential buyers with its two helipads and a deepwater dock stretching 400 feet. Mercury News suggests the island is a coveted piece of land, despite its recent entanglement in legal problems.
Point Buckler Island was a private kiteboarding club from 2014 until 2019, attracting notable Silicon Valley personalities like Google co-founders Larry Page and Sergey Brin. The stable, windy weather conditions perfectly support water sports activities. The island's infrastructure, including astroturf fields, an outdoor lounge, a bar, and restrooms, remains intact.
Legal challenges for Point Buckler Island emerged soon after John Sweeney bought the territory in 2011 for $150,000. After restoring collapsed levees in 2014, state regulators claimed Sweeney had built the levees and dumped trash in the surrounding water. The island was believed to help preserve endangered fish species such as juvenile steelhead and Chinook salmon. Authorities fined Sweeney $2.8 million in 2016, a fine he appealed in 2017, only for it unsuccessfully to be rejected by superior courts.
Years of legal disputes with the Regional Water Board, the San Francisco Bay Conservation and Development Commission, and the Environmental Protection Agency left Sweeney with approximately $10 million in liens on the island. He filed for Chapter 11 bankruptcy in March. According to Mercury News, Sweeney attempted to transfer the island ownership to state Attorney General Rob Bonta in April, who declined the offer in May.
Currently zoned as MP1 or marsh preserve 1, Point Buckler Island might be transformed into a residential property if the levee problems are addressed. Otherwise, any buyer may have to request zoning alterations. The island, in proximity to the future Flannery Utopian city, is being advertised as an "excellent choice for sporting events or corporate gatherings." The listing on Compass.com portrays this exclusive space as an irreplaceable chance in the San Francisco Bay area.
While Sweeney believes the island offers value beyond price due to its prime location, potential buyers must also calculate additional costs related to restoring damaged wetlands and managing legal issues. A state Water Resources Control Board spokesman stated this could affect the island's final pricing in an invocation.
The island's beauty, wildlife, and significant views of Grizzly Bay, Suisun Bay, and San Francisco Bay are highlighted by Sweeney and real estate agent Marianne Bordogna. Despite its legal woes, potential investors might consider the chance to own this private island surpassing restorative commitments and legal issues associated with the property.