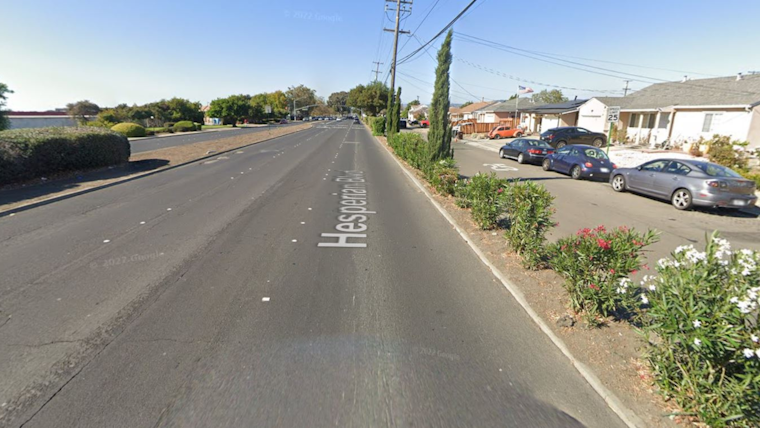 Published on November 20, 2023
Yesterday, a fatal hit-and-run transpired in the Hayward Area, taking the life of a 56-year-old pedestrian on Hesperian Boulevard.
Per the California Highway Patrol Facebook post, a black 2007 Ford Mustang was involved in the accident, after which it hastily left the scene. Subsequently, the driver of the Mustang was apprehended in proximity to the crash site, and his return to the nearby zone facilitated the arrest. The unoccupied Mustang was found concealed in adjacent streets by the Alameda County Sheriff's Deputies. The man now awaits charges of Felony Hit and Run and Vehicular Manslaughter in Santa Rita County Jail.
As the investigation unfolds, witnesses with any crucial information or video recordings are encouraged to speak up, assisting authorities in the pursuit of justice. The name of the deceased man is being withheld until his next of kin has been informed, with any queries being referred to the Alameda County Coroner.