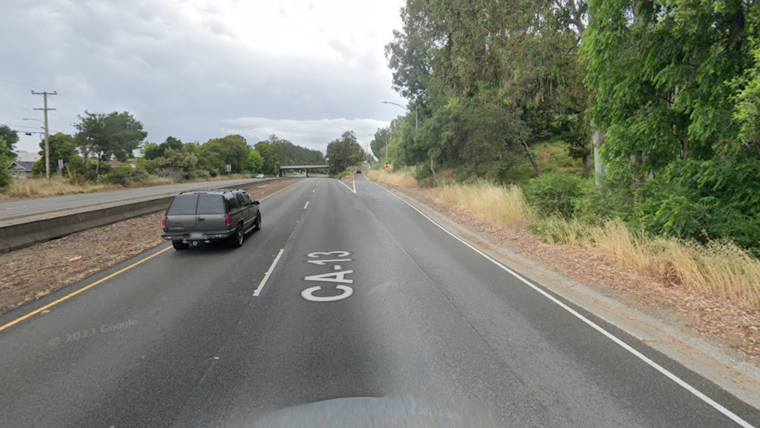 Published on November 21, 2023
The California Highway Patrol (CHP) is calling for public assistance in investigating a fatal hit-and-run incident on Oakland's southbound State Route 13 on Sunday. The route, which passes through Joaquin Miller Park, was the scene of a crash where an unidentified driver left a deceased victim behind.
Routinely reported as a non-injury traffic incident, a white Toyota "Zip Car" and a black sedan were involved in the two-vehicle collision. The Zip Car came to a standstill in the slow lane, with its two male passengers left stranded nearby. In a twist of tragic events, the black sedan swerved around the Zip Car and fatally hit one of the passengers within four minutes.
According to California Highway Patrol, the second crash resulted in a death as a black sedan struck the right-front passenger of the Toyota, who was standing on the right shoulder. The driver of the sedan then fled the scene before CHP arrived, leaving no identifiable information.
The CHP Oakland Area is requesting public assistance in gathering information related to the driver and vehicle involved in the fatal incident. The black sedan associated with the pedestrian fatality is believed to have suffered damage to its front bumper, hood, and possibly the front windshield.
As CHP continues its investigation, they are prompting the public to remember that everyone's assistance can help hold the responsible party accountable. The driver of the black sedan will not be forgotten.
Information leading to the identity of the black sedan driver or the sedan itself is welcomed. Anyone who noticed anything unusual in the area surrounding the crash site on the night of the incident should contact CHP Oakland Area at (510) 457-2875 and provide the information to Officer M. Contreras.