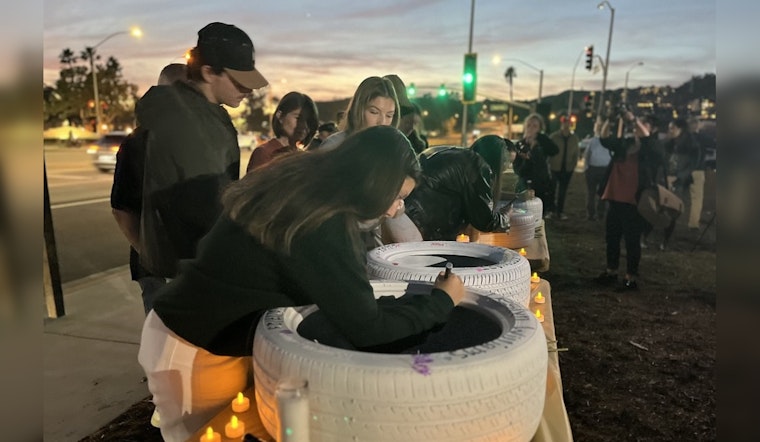 Published on November 20, 2023
Earlier today, 58 ghost tires were placed along the Pacific Coast Highway (PCH) in Malibu in remembrance of the lives lost since 2010. This installation was part of the World Day of Remembrance for Road Traffic Victims, commemorating lives lost and calling for safer road conditions on this treacherous stretch of highway according to ABC7.
On October 17, a crash saw the loss of four Pepperdine University students: Niamh Rolston, Asha Weir, Deslyn Williams, and Peyton Stewart as reported by KTLA.
The community, including the family and friends of the Pepperdine students, is uniting to advocate for safer road conditions, as per ABC7. The Fix PCH community group, advocating for speed cameras, increased fines, and lowered speed limits, remains boldly at the forefront as mentioned by CBS Los Angeles.
Among the consistent advocates for change is Michel Shane, whose daughter Emily was tragically killed on the PCH in 2010 according to KTLA. Shane has fought for better traffic safety and understanding of the PCH's inherent dangers since his loss. Shane and the community have lobbied Caltrans for needed changes through a petition as mentioned by ABC7.
A recent vigil remembered the four Pepperdine students and shared data depicting the PCH's history: 58 fatalities and over 2,500 injuries since 2010. Back in 2015, a study by the California Office of Traffic Safety proposed 130 improvements. Up to date, a mere 11 have been effected as per KTLA.