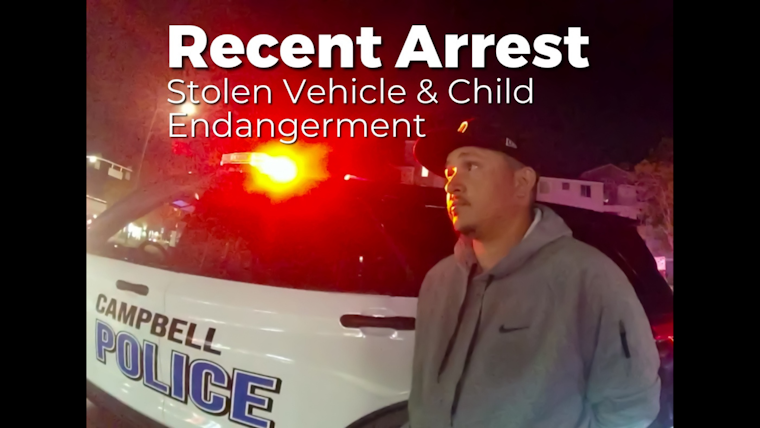 Published on November 21, 2023
On November 14, San Jose residents Matthew Lara and Jessica Walsh aged 34 and 33, respectively, were apprehended following an alert from an automated license plate reader. Ongoing investigations revealed the couple possessed a stolen vehicle from Sunnyvale and various illegal items, including drug paraphernalia, methamphetamine, burglary tools, mail keys, and stolen personal items. An unidentified minor was also present at the scene of the arrest. Information from the Campbell Police Department's official Facebook page confirms that the suspects were charged with child endangerment, possession of a stolen vehicle, and multiple drug-related offenses.
Upon arrest, Lara, who already had an outstanding felony warrant, tried falsely identifying himself to the present officers. Both suspects were determined to be under the influence of controlled substances. The Campbell PD's Facebook post commended their officers' efficient use of technology for their swift response, ensuring the safety of the child and successful apprehension of the suspects.
Post-arrest, Walsh was booked into County Jail and released the next day. Lara, however, required medical attention at a local hospital, where he remained under law enforcement observation due to a warrant request. Further details on the court proceedings and measures taken by authorities for the welfare of the impacted child are pending.