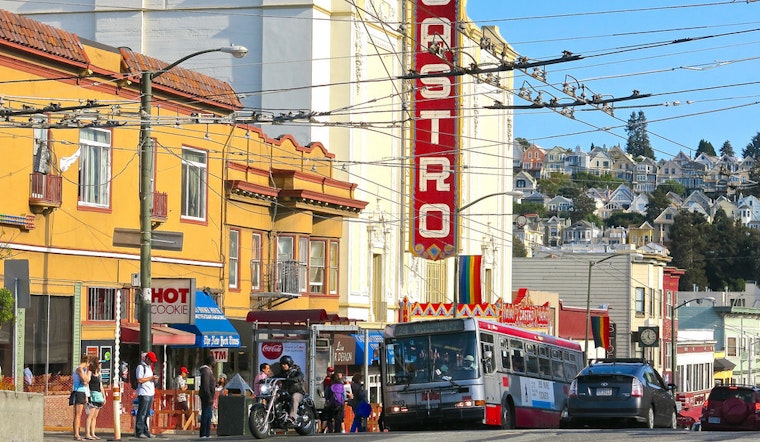 Published on September 20, 2014
As your fun-filled weekend kicks off, work continues on the Castro Streetscape Improvement Project, with crews demolishing and pouring more sidewalks and planting more trees.
Ghilotti Brothers Construction workers started early this morning, demolishing the corner of Castro and 18th outside of Bank of America in order to build a bulb-out to shorten crosswalks. Concrete pours for the bulb-out and the southwest corner of Castro and 18th (outside Harvey's) are scheduled for Monday.
Next week, construction crews will begin demolishing the temporary sidewalk pour in front of the Castro Theatre, pour new sidewalk, and begin the installation of the decorative bricks leading up to the theatre's entryway.
Crews are also wrapping up the installation of the ginkgo trees up and down Castro Street and prepping for the 24 King Palms scheduled to start arriving next week. Planting will begin once the palms arrive.
The final grinding of Castro Street's subsurface and paving is set for next Sunday and Monday (Sept. 28-29). Soon after the final street pavement pour, installation of the highly contentious rainbow crosswalks should commence.
Crews are working at a fever pitch to complete most of the Streetscape Improvement Project's main goals before the Castro Street Fair on Sunday, October 5th (that's only three weeks away). As
we reported earlier in September
, manufacturer delays have affected the delivery of the street light and Muni wire poles, and installation of those features will happen after the Castro Street Fair.