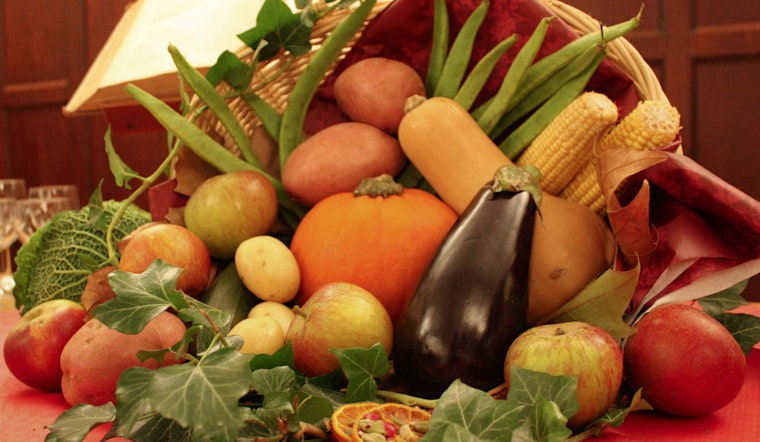 Published on November 21, 2014
In case you'll be in the 'hood when Thanksgiving rolls around next Thursday, we thought you might like to know what will be open for your perusal.
By and large, retail stores on the street will be closed, with a few exceptions:
Booksmith will open from 10am - 2pm, as they've done the past several years, for anyone needing last-minute non-food items to bring to the family.
Earthsong will be open regular hours, and the business stresses that working is voluntary for its staff, and that it pays time and a half for working on the holiday.
If you need some coffee to perk you up, Flywheel will be there to serve you from 7am to 3pm.
The grocery store opens at 7am for any last-minute dinner needs, and close at 2pm, so plan ahead.
Much like the past several years, Haight Street Market will be open from 8am until 4pm, giving you a bit more time in the afternoon to nip over for supplies.
Open for business, if you need a little help with your relatives.
If you want to go out to eat on Thanksgiving, the neighborhood options are pretty limited, with Blue Front, Sparrow, Escape from New York Pizza, Big Slice, Cha Cha Cha, and Best of Thai Noodle all reporting that they'll be closed.
People's Cafe
will be open from 8am to 3pm, however, and
1428 Haight
(formerly Squat & Gobble) will open at 8am, with its closing time dependent on how busy it is.
Bars, of course, are open for business.
Did we miss any local businesses that will keep their doors open on Thursday? Let us know in the comments.