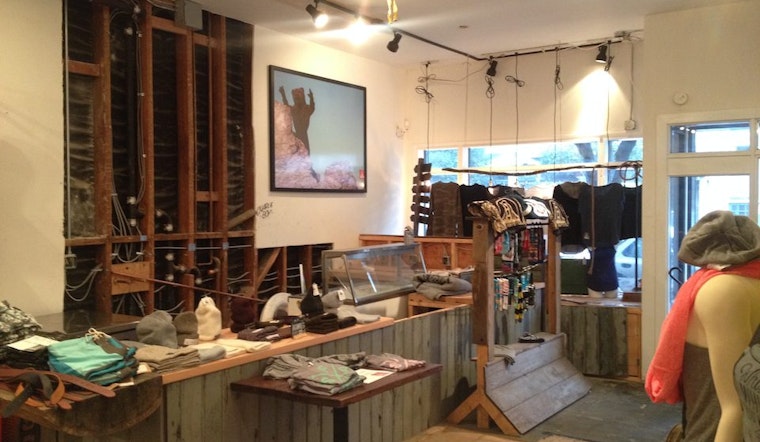 Published on December 19, 2014
Thanks to tipster Lawrence, Hoodline has learned that San Franpsycho, the surf and skate casual apparel retailer, will soon offer Three Twins Ice Cream and Four Barrel Coffee at its 9th Avenue location.
Renovations are already underway, and an area by the front entrance shows signs of new electrical and cosmetic work. At the center of the space sits an empty freezer case topped by a single bag of coffee.
Based on the size, it's unclear whether San Franpsycho plans to compete directly with the many other cafes in the 9th & Irving corridor. The space under construction looks to be large enough for a coffee station and a small ice cream bar once work is completed. We've reached out to San Franpsycho's owners, but haven't as yet been able to get the details.

We don't know how long it will be before you can order an affogato with a T-shirt on the side, but a sign in the front window says "coming soon!!!!!!!" As more information becomes available, we'll be sure to give you an update.
Sanfranpsycho is located at 1248 9th Ave. and is open seven days a week.