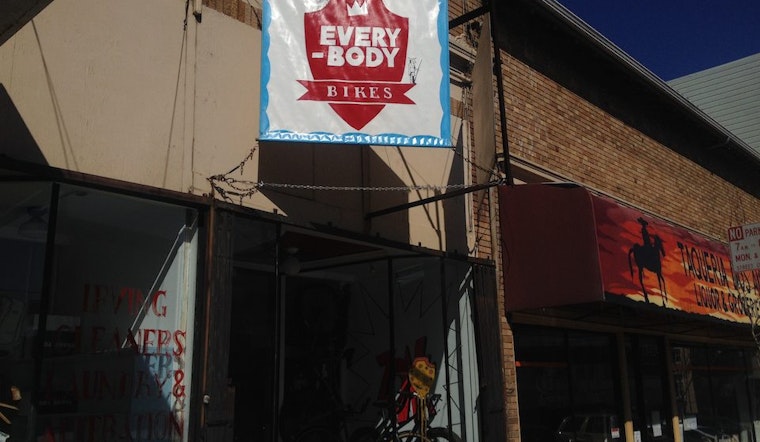 Published on March 07, 2015
Since 2011, Moshe Patil has owned and operated Everybody Bikes, a full-service bicycle shop on Irving Street. "It's been a bike shop for about 40 years, so I'm the third owner," he said. The previous tenant, Roaring Mouse Cycles, moved to a roomy new location at Chrissy Field.
Everybody Bikes carries models from six different manufacturers. Patil said he sells "mainly commuter-oriented bikes" to adults, but the store is stocked with mountain bikes and myriad accessories for bikers at all levels of experience.
Patil said the high level of service he provides sets his store apart from the competition. Customers who need flats fixed, tires reinflated or gears tweaked are encouraged to swing by, and friendly service is the goal. "The owner and staff are friendly and seem to really want to help," notes one Yelp reviewer.
According to Patil, riding a bike in San Francisco shouldn't be daunting, even for adults who haven't tried it in a while. "Look into a hybrid, that's a good entry-level bike to bring you back into cycling. They're ideal for the city, and the price is also ideal."
He also recommended using San Francisco Bike Coalition as a resource, suggesting that new riders "attend some classes and get some know-how, practice and keep on doing it until you get comfortable." Most of all, "be safe out there," said Patil.
The store participates in Keep It Local, an incentive program managed by Inner Sunset Park Neighbors that promotes local businesses. ISPN members are eligible for a discount of 10% on accessories and parts (except for new bikes), and will receive $10 off any repair that costs more than $70.
Everybody Bikes (415-682-4439) is located at 1352 Irving St. and is open from 11 to 7 Tuesday through Friday, 11 to 6 on Saturday, and from noon to 5 pm on Sunday, closed Mondays.