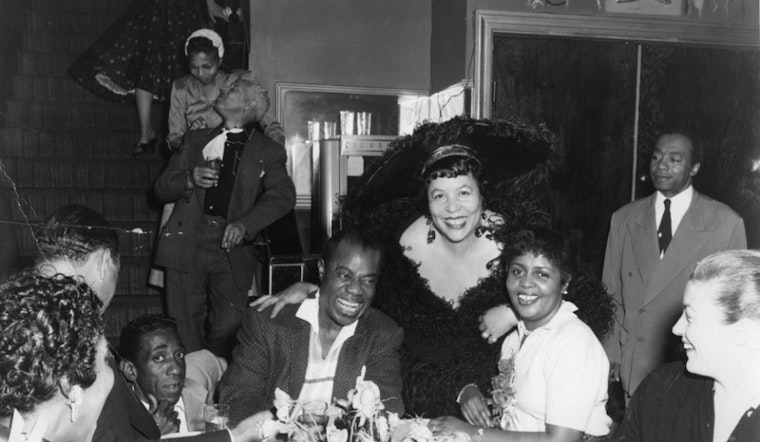 Published on March 26, 2015
In 2006, internationally acclaimed photographer and professor Lewis Watts and Emmy award-winning documentary filmmaker and writer Elizabeth Pepin Silva published their first book, "Harlem of the West: The San Francisco Fillmore Jazz Era".
From the cover to cover, The Harlem of The West is filled with an array of vintage photos documenting San Francisco's historic Jazz Era in its prime during the '40s and '50s. The book also features anecdotes from community stakeholders who lived in the Fillmore neighborhood during this period. Currently out of print, the book continues to be in high demand.
Now, the pair has teamed up again to create a unique, multi-platform history project that tells the story of San Francisco's Fillmore District in its musical heyday. The goal of The Harlem of the West Project is to bring San Francisco's Fillmore District history back to life in a book filled with rarely seen photographs and stories from those who lived through the period.
Lewis and Elizabeth also plan to build a multimedia website so that anyone in the world can hear the entire recorded interviews of each person in the book, and find photographs and additional stories of the neighborhood. Finally, the pair hope to launch a traveling museum exhibit based on the book and website, accessible to schools, community centers, museums, and other interested groups both nationally and internationally.
Hoodline spoke with Lewis Watts and Elizabeth Pepin about their current project, for which they're currently running an Indiegogo crowdfunding campaign.
Update: The campaign is closed but if you'd still like to donate, here are the details:
People can still make donations in two ways -- by PayPal or by check, check being a lot better since we then don't have the fees.  To contribute via PayPal, just go to www.paypal.com and at the top of the homepage there is a  "send" button. Click on it, and it will ask for the account email -- [email protected] -- and the amount the you'd like to donate. To contribute by check, make it out to On The Water Front , and send it to: 226 West Ojai Ave, Suite 101144, Ojai, CA, 93023  (Elizabeth Pepin's address). 
Why is it important to release a new version of the book and continue the HOTW project?
Elizabeth: "I think it's more urgent than ever that people understand the history of the Fillmore neighborhood, and the tragedy of what has been lost forever so that it doesn't happen again. And sadly, it is happening again and again, all over the world. I think we as communities need to have serious discussions about how we want our cities and towns to look, and what is important to keep.
"Do we really want to live in cities that look all the same and that only the extremely wealthy can afford? I for one do not. What has always appealed to me about the Fillmore of the 1940s and '50s is its multiculturalism and its integration of all classes. There were doctors and lawyers living next to janitors and shop clerks. African Americans and Japanese Americans and Jews and Euro-Americans all living side by side in one big mix. That, to me, is what makes a vibrant neighborhood. And what is important not to lose."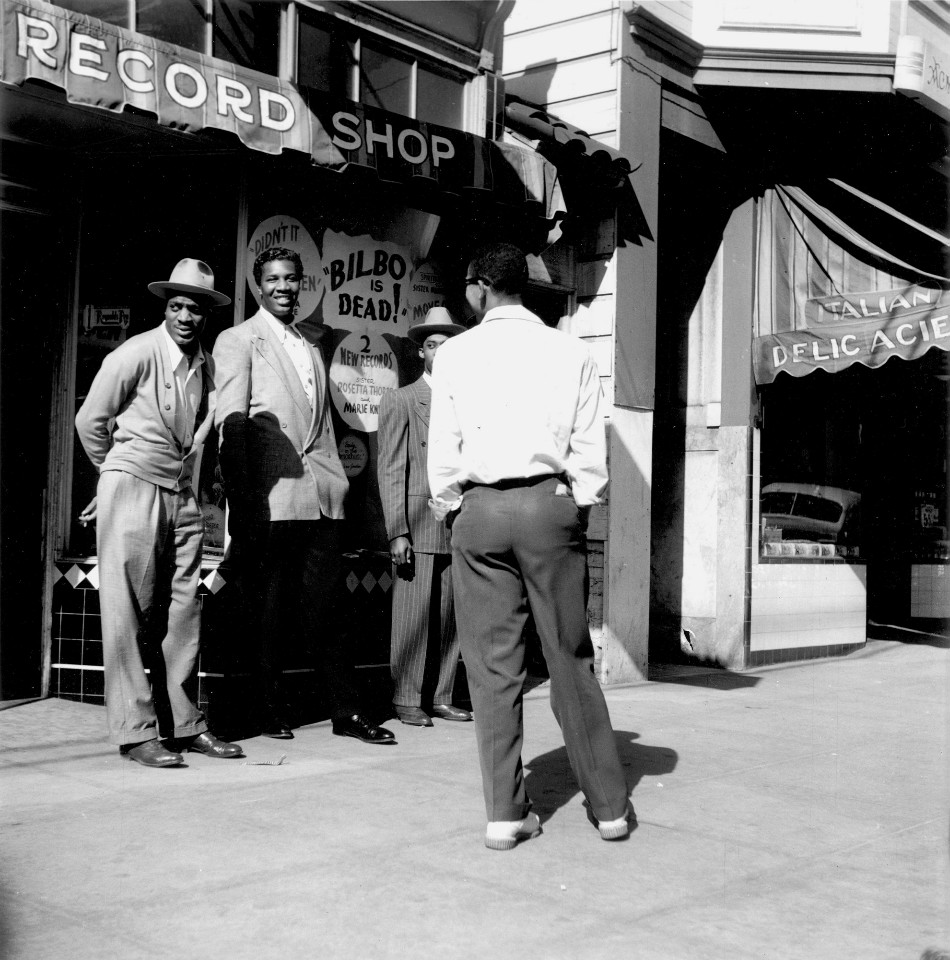 Melrose Record Shop, Fillmore Street
How does this new version of the project differ from what you and others have done before?
Lewis: "While there is still some visual evidence of the past on Fillmore Street, and each year there is an outdoor jazz festival which stretches over many blocks, much of the old Fillmore neighborhood has been knocked down, and a lot of the Redevelopment's attempts to bring it back to what it was have failed. The Jazz Heritage Center has closed, as have Yoshi's Nightclub and Marcus Books – all which were mainstays of the present efforts to keep the old traditions alive."
Elizabeth: "Our first book just scratched the surface. After it was published, we had dozens of people come forward and identify people and places in the images, give us new information, offer up new photographs, and have a willingness to be interviewed. Since little of the Fillmore's history can be found in traditional places like historical societies and libraries, taping and preserving the stories from the people who lived and worked in the neighborhood is vitally important. Most of these folks are extremely old, and once they pass away, the history will be lost forever.
"This new book will feature dozens of new interviews, photographs, and information. Really, it's an entirely new book. So even though people may have the first version, we think they will want to own the new edition because it will provide a much deeper and richer understanding of the neighborhood."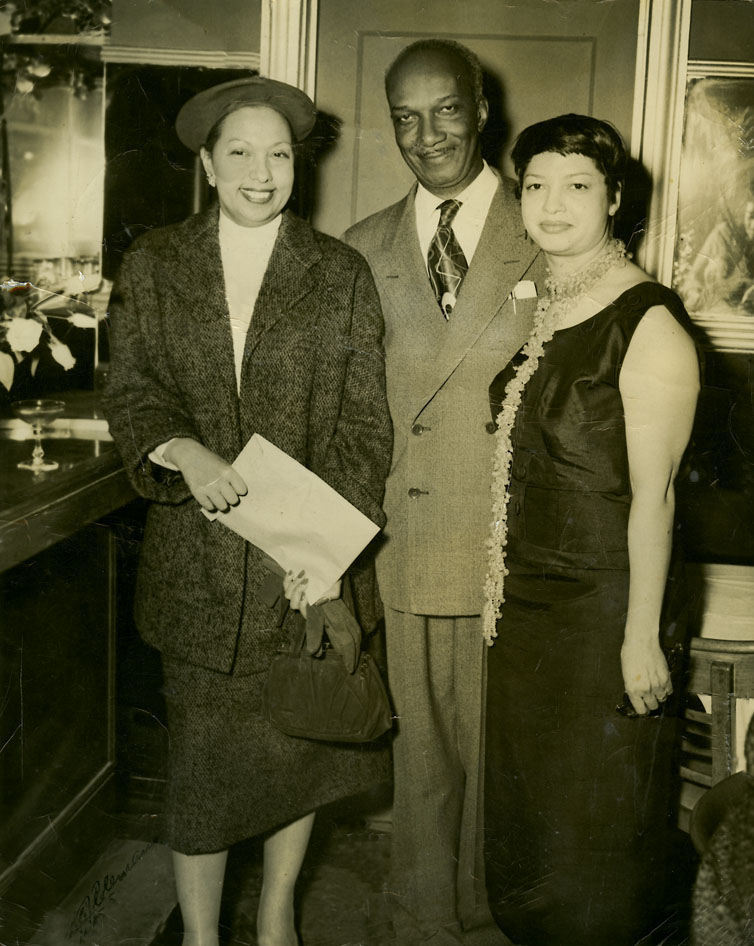 Josephine Baker and Leola King in the Fillmore (courtesy the Leola King Collection).
With only a couple days remaining in their Indiegogo campaign, Lewis and Elizabeth have raised only 48 percent of their $20k budget for the project.
What happens if you don't meet your goal?
"It will be very sad if we don't meet our goal, because there are certain tasks, such as copyediting and graphic design and layout that are being done by other people and whom we have to pay. We will continue to take donations even after the IndieGoGo fundraiser is finished and may plan a fundraising event this fall. But hopefully we will raise all the money we need in the next few days and we can move forward with the project. If we do raise the money, our goal is to have the book out this time next year."
If a person doesn't use the computer but wants to help your project out, is there another way to donate?
"Yes, you can send a check for any amount. Make it out to our LLC name, which is, "On The Water Front," and mail the to: HOTWSF, 226 W. Ojai Avenue, Suite 101144, Ojai, CA 93023."
If you would like to support The Harlem of The West Project online, you can visit the Indiegogo campaign here.