Back in November, we heard that Jumpin' Java might be closing its doors, and when we stopped by again in January, the Noe Street cafe's future was still uncertain.
We now have confirmation from owner Anna Chen that Jumpin' Java will be closing at the end of this month.
Chen tells us that she's disappointed to close up the coffee shop, but reiterated that without the confirmation of a long-term lease, she couldn't rationalize staying in the space with the upcoming steep rent increase. The business needed upgrades to electrical, plumbing and many other aspects, and without knowing how long she was going to be there, Chen said she wasn't comfortable making the investment.
There will be a closing party at the cafe on Saturday, March 28th from 3pm-6pm. Chen would like to have the opportunity to say goodbye to the neighborhood that she's loved being in and to thank all the regular customers that have been coming in for years.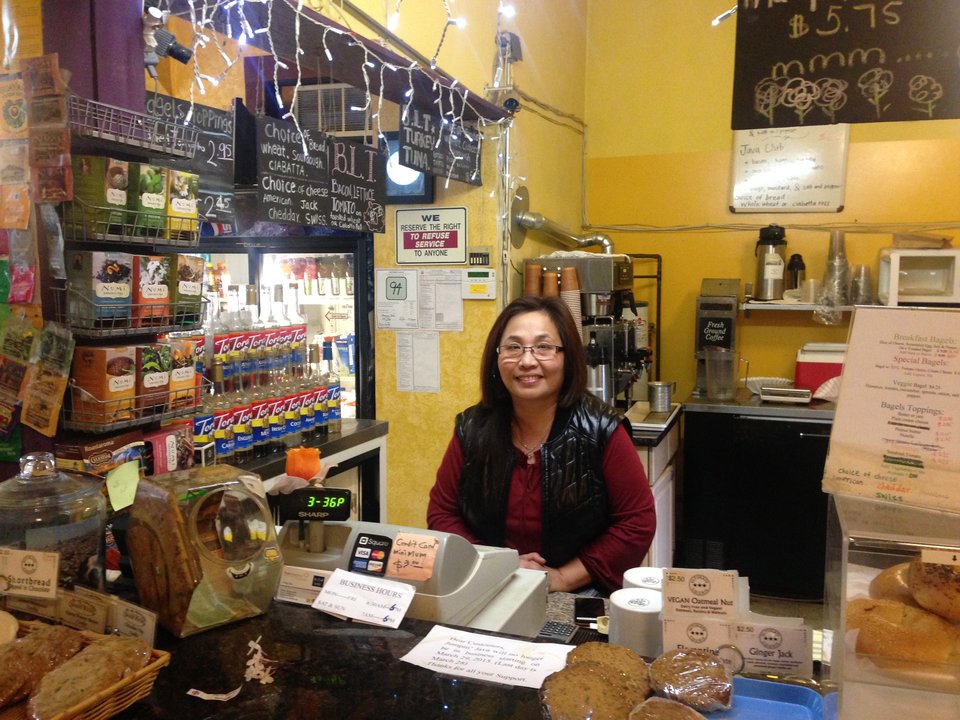 There may be plenty of coffee shops in the neighborhood, but some people who have been going to Jumpin' Java for years are surely going to miss it.
David Ochroch, a regular customer and Castro resident, tells us that what he liked so much about what he refers to as "The Church of Caffeinated Concentration" was the "anti-formula retail feel where people hung out and mostly did work with a minimum of socializing and practically no cruising." For Ochroch and many others, it was a place you could go to "if  you needed to get some stuff done away from home where you felt the table-by-table support of your equally suffering comrades-in-arms."
Not only is Ochroch going to miss the lattes and sandwiches, he's also going to miss the "smiling staff that made you feel right at home." When we asked him where he's going to go once Jumpin' Java closes, he told us, "it's a depressing thought. I'll need to try out the many 'hood options but I doubt there'll be another Jumpin' Java anytime soon."
While there are currently no plans for another business to take over the spot, Chen tells us that many prospective buyers have been seen around the property, which is currently on the market. She's hopeful someone else will take over and run another coffee shop from the space.