Mark Ulriksen is a Cole Valley-based artist whose work has appeared on the cover of The New Yorker 48 times since 1994. Beyond magazines, Ulriksen has created a large body of work for clients such as major ad agencies, publishers, universities, and well as global brands like Nike and United Airlines. His work has been collected by The Smithsonian, Martin Scorcese and Jimmy Buffet, and in 2006, the Magazine Publishers of America awarded him top news magazine cover.
Hoodline recently sat down with Ulriksen to learn more about his career, recent projects and how art and illustration are adapting for digital media.
Is there one magazine cover that you're most proud of?
"That's a tough question. I'm still a big fan of a New Yorker cover about society's obsession with staring at phones, so I'd say this "Capturing the Memories" cover is one of my favorites. But I really don't have one single choice. Tomorrow I may say something different."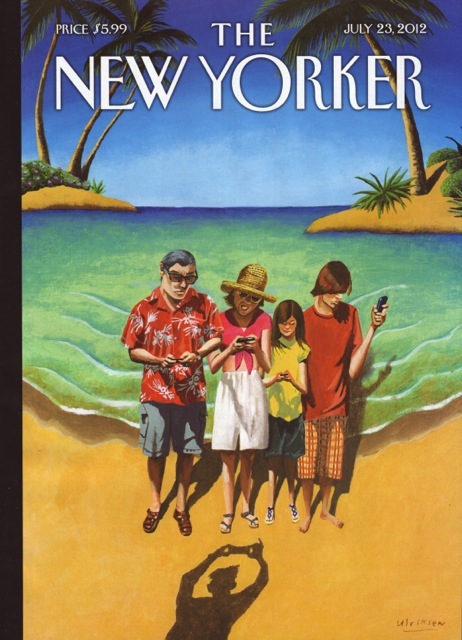 Courtesy Mark Ulriksen
You've worked with magazines for much of your career. Do you perceive more opportunities or fewer for artists since publishers have gone digital?
"Definitely the environment for editorial illustration has changed for the worse for illustrators. There are fewer ad dollars going to periodicals, which means fewer pages and fewer opportunities. Plus photography has always been more prevalent than illustration. The marketplace also seems to favor computer generated images these days as opposed to paintings such as what I do. Like any ephemeral field tastes and fashions come and go, but the digital shakeup is here to stay."
Similarly, what are your thoughts about 7x7 magazine's decision to go digital-only?
"Frankly. I wasn't aware of that development ... Good news for trees."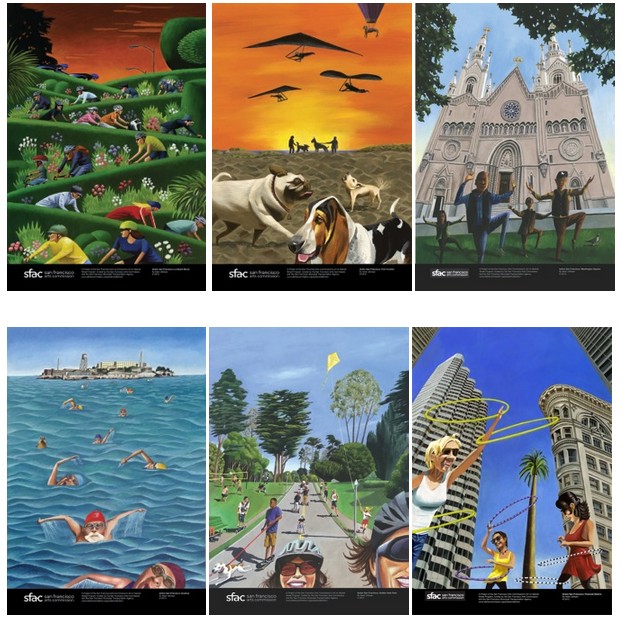 What do you think of Uber's recent decision to publish a quarterly magazine for its drivers?
"I'm guessing Uber could use some good press for a change so they'll create their own. The old dividing line between editorial content driven by publishers versus that created by corporations is constantly being blurred. A magazine for Uber's drivers sounds more like a company brochure than something aimed at consumers."
Private commissions seem to comprise a lot of the work you do. How do people find you when it comes to something like a mural or a portrait?
"Private commission requests come from all sorts of places, from folks I know personally to people who are already familiar with my work or have stumbled across it. I'd have to thank Google for a lot of it. Plus in this day and age any artist has to constantly have an online presence so a lot of my time is spent marketing myself, which I really dislike doing." 
What was your first reaction when you learned that you were being awarded top magazine news cover by the Magazine Publishers of America?
"Probably some combination of shock and awe. I didn't even know of the competition so it was quite a pleasant surprise."
Of the awards and accolades you've received, which one means the most to you?
"Being a regular contributor to The New Yorker means the most to me. There aren't many places where your work isn't art directed, is seen by over a million people and is unmarred by cover lines and other text. 
Have you created any public art in Cole Valley or San Francisco?
"Nothing for my neighborhood but I was one of three artists annually selected by the SF Arts Commissions Art on Market Street Program, where I had six posters up along Market Street for three months back in late 2013. My series was titled 'Active San Francisco.'"
How did your last book, Dogs Rule Nonchalantly, come about? 
"I had collected about a hundred-and-some dog pictures I painted over the last 20 years. I laid them all out and thought, 'How can I tell a story around them?' I'd done an article for The Atlantic Monthly about 15 years ago about how dogs were so smart, they controlled humans. They get what they want, but they do it in a really nonchalant way."

Day to day, what are you working on now?

"I've got to send out a Kickstarter portrait, just finished it up last night and have to send that off, I have to pick up a print from the printer for a client who bought a bunch of prints, I'm about to send off this painting here (gestures at an oversized New Yorker magazine cover).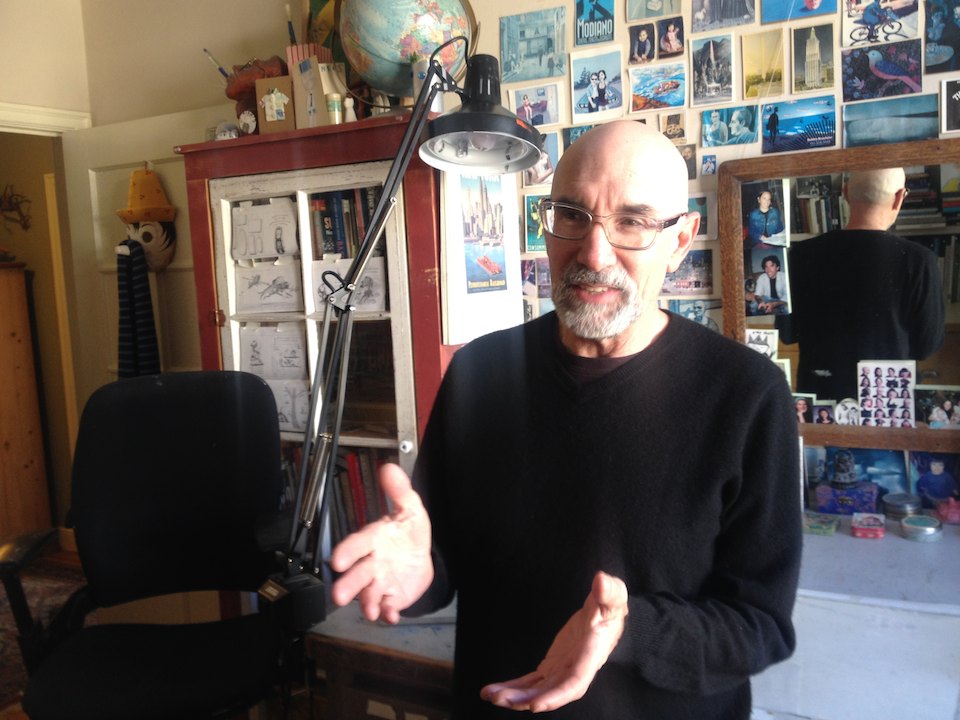 "This was a request by Neil deGrasse Tyson, the astrophysicist. He wanted to have this seven feet high, but my original painting for the New Yorker was 12 by 16 [inches], so I said, 'You can't blow up that painting to seven feet, it'll look terrible. I need to do a new painting for you, bigger. I've already done a 7-foot-high canvas print from this painting."
Mark Ulriksen's latest book, Dogs Rule Nonchalantly, is available online and in stores. For more information, visit Mark's Facebook page or follow him on Twitter.